10 Things I Wish I Knew First Semester Freshman Year
As my freshman year of college draws to a close, I realize there are some things I really wish I would have known first semester. They say experience is the best teacher and that could not be more true…
1. The Rat has pretty good coffee (iced too!) if you're looking for an alternative to the Chocolate Bar or Starbucks plus they have tons of flavors that switch each day.
2. There's an elevator in the Comm Ave garage that is sometimes easier and more convenient than the Maloney one.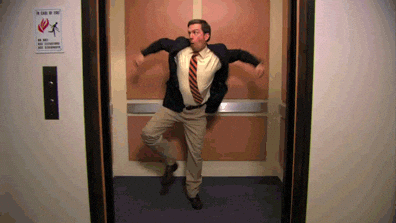 3. Campion and McGuinn almost always have lots of free classrooms to use to study, throughout finals too!
4. You will never ever ever beat the line at Eagles unless your prof lets you out ridiculously early.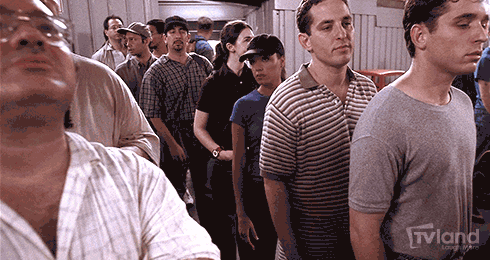 5. There's a library in the basement of Campion with printers, computers, basically everything you need and it's never too crowded (the Educational Resource Center).
6. The iced coffee from Mac wrecks havoc on your stomach, 0/10 do not recommend.
7. You definitely will lose your jacket in the Mods if you ever set it down.
8. Figure out when the cleaning ladies on your floor make their daily rounds and plan to shower right after it.
9. No one uses the B line. Ever. Except for the Beanpot when we make BU hate us even more than they already do.
10. The fro-yo place next to Finn's Sushi accepts Eagle Bucks so shout out to Mom and Dad for buying me a treat a few too many times.
Sources:
https://www.tumblr.com/search/Coffee-GIF
http://giphy.com/gifs/dancing-dance-the-office-ffsUg4izMxUxa
http://mashable.com/2013/05/07/gifs-finals/
http://giphy.com/search/because-the-superbowl-is-boring
http://mashable.com/2013/07/09/excitement-gifs/
https://www.tumblr.com/search/It's%20coming%20out%20of%20me%20like%20lava
http://www.smallworlds.com/forum/threads/1049794-The-Smallworlds-Gif/page14
http://globalgrind.com/2014/04/04/process-of-getting-ready-in-the-morning-as-told-by-gifs/
https://www.google.com/url?sa=i&rct=j&q=&esrc=s&source=images&cd=&ved=0ahUKEwiU77-xw53MAhVJaD4KHYimBqsQjxwIAw&url=http%3A%2F%2Fwww.bcinterruption.com%2Fboston-college-eagles-animated-gifs-2014%2F2014%2F6%2F3%2F5774480%2Fboston-college-gif-of-the-year-sweet-16-matchup-2-johnny-gaudreau-boston-university&psig=AFQjCNG4qRac4470y3I8eiYWRfdYE8ssJA&ust=1461252352905358
http://teamcoco.com/gifs/88148