Since the coronavirus began, we've all had to incorporate masks into our wardrobe. From N95s, to those three packs everyone sees at Walmart, masks are evolving now to be an accessory staple in our wardrobe's with many designers incorporating them into their collections. Here's a few different fall trends set to hit 2020, and ideas on how to style simple masks with them.
Fur Coats
     As the weather gets cooler, we all like to bundle up, and what's better to keep you warm than a stylist (faux) fur coat. Try a fur coat with an all black look underneath, opting for a break in monotony with a black mini skirt and knee high socks, to show some skin and not look one dimensional. Throw on a black turtleneck and some light jewelry and let the coat be your statement piece, along with a black mask. Nothing says mysterious "It Girl" more than a sexy, all black look. If you like to do makeup, do some black eyeliner and you'll be dressed for warmth, and success!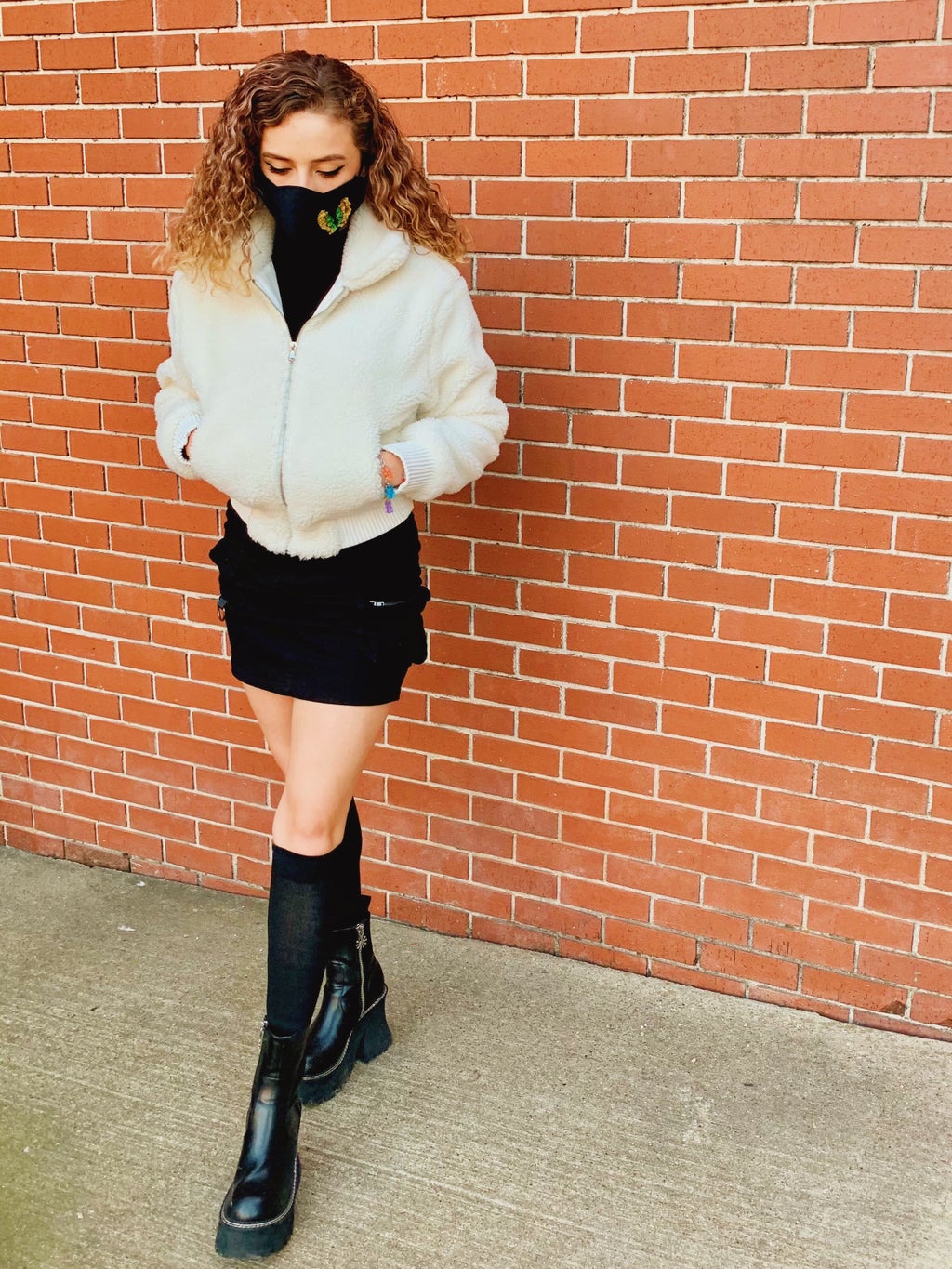 Warm Earth Tones
     As the leaves begin to fall and change colors, so does our wardrobe. We go from reds and yellows, to emeralds and browns. Earth tones evoke a warm feeling form us, one the weather will soon lack this fall, and can work really well for the model off duty look. Try a green, oversized sweater with jeans, preferably not light wash, and white boots to add a pop of lightness. Match this with a white mask and silver hoops to stand out in a crowd, with minimal effort.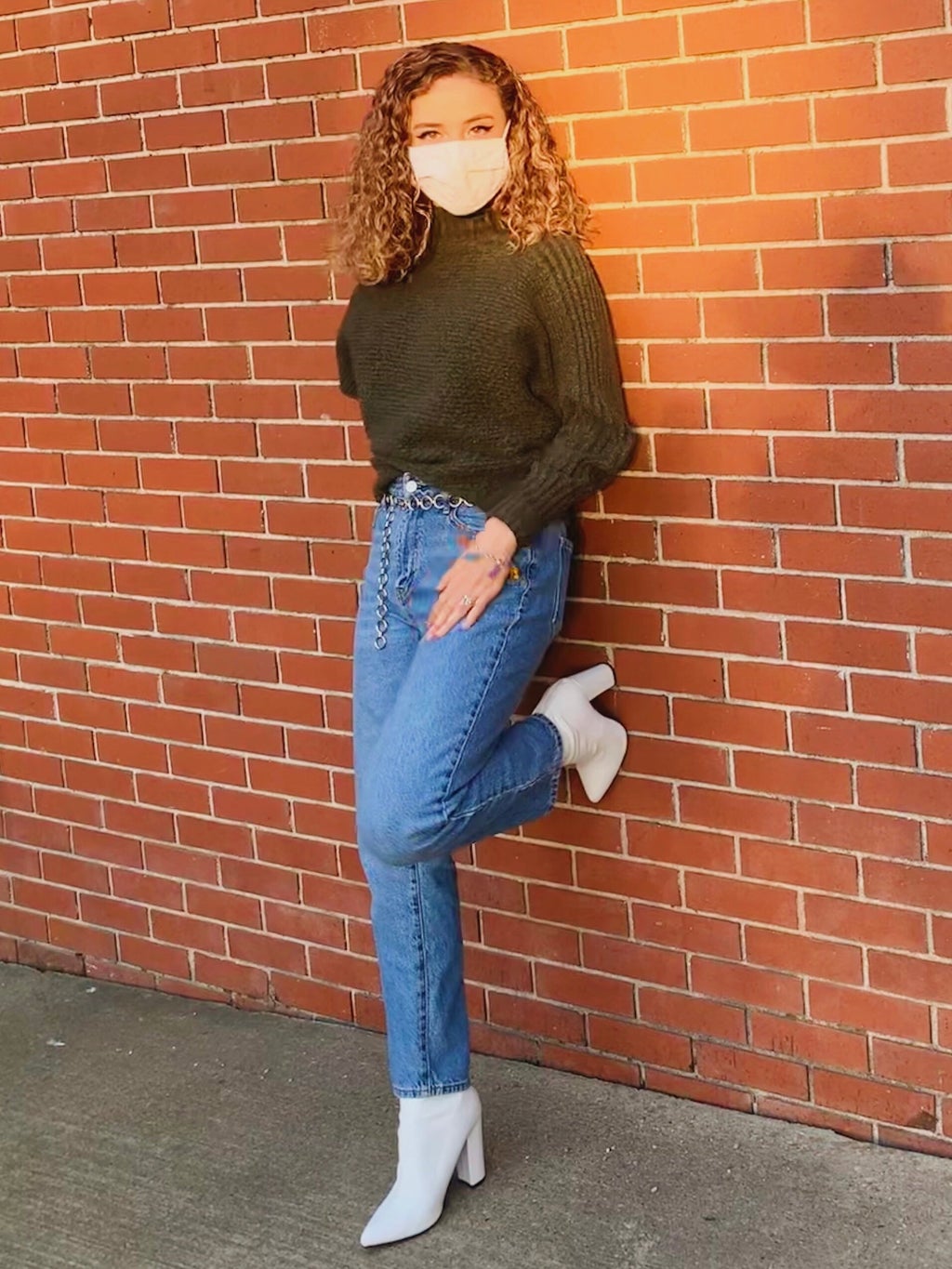 Corset Tops
     I know I've already mentioned the model off duty aesthetic, but look to Bella Hadid and Kendall Jenner for inspiration on this trend. A simple corset top with blue jeans and a faux leather jacket will make you look extra chic this season. Add some kitten heels or ankle boots, black square sunglasses, and a clipped hair twist to accentuate your neck and give that NYFW look between shows, masked of course. Plus, the mask with the sunglasses only makes you look more fashionable.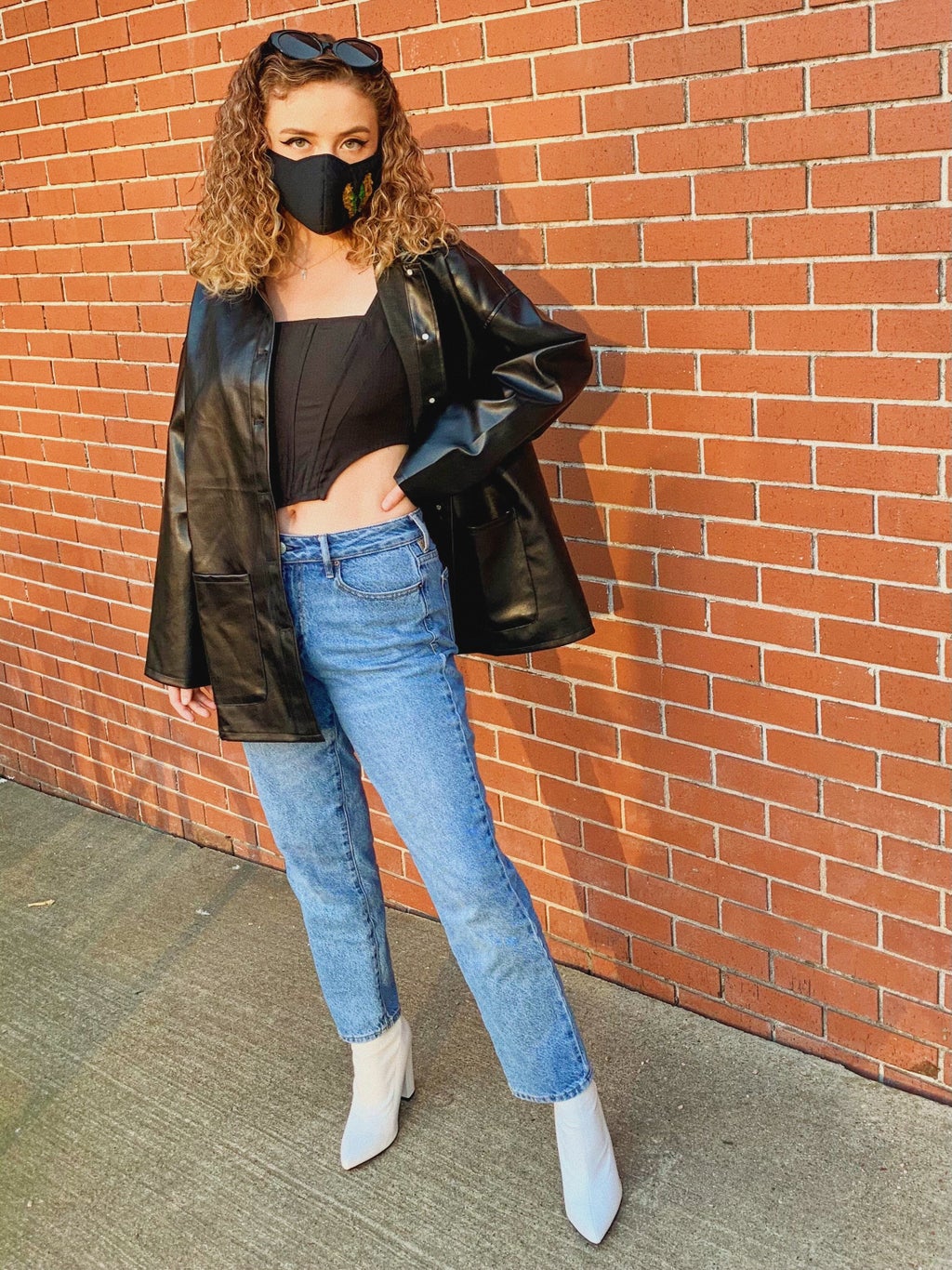 Sweater Vests
     Finally, it seems the quintessential 80s and 90s accessory is coming back into style. Style this with a turtleneck under a patterned sweater vest with some straight comfy pants to give the stylish without trying look. Style this with Docs or platform boots and some dangly earrings for a comfy throwback look, complete with a matching colored mask.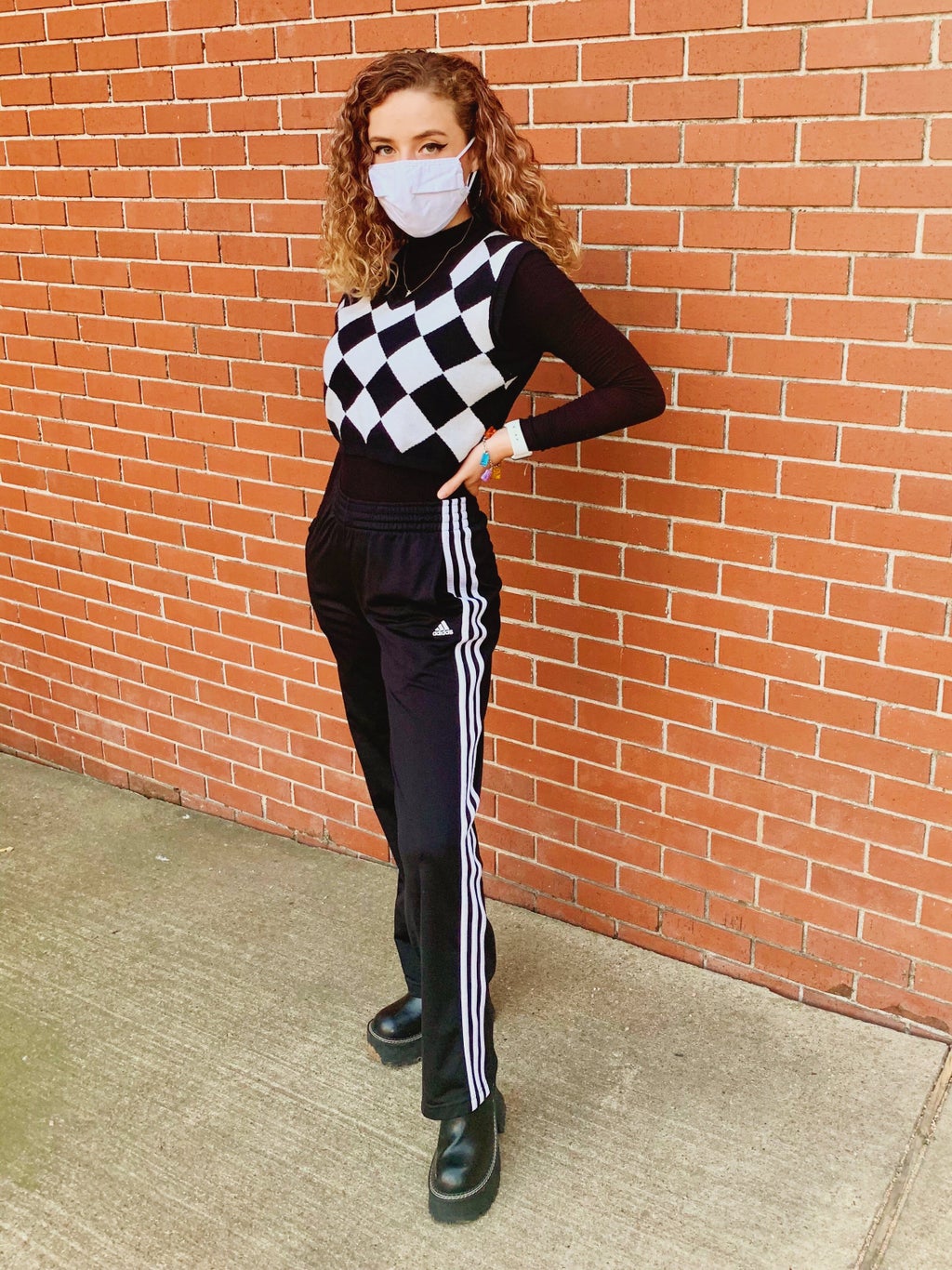 Overall, these trends help you figure out how to style your wardrobe this fall, with the world's most popular new accessory. The key takeaway is to put the emphasis on your look, and as long as you're being safe, you'll always look stylish. Make your outfit the statement piece and you'll always look chic with a mask. So get out there and show your chic new looks for Fall 2020.