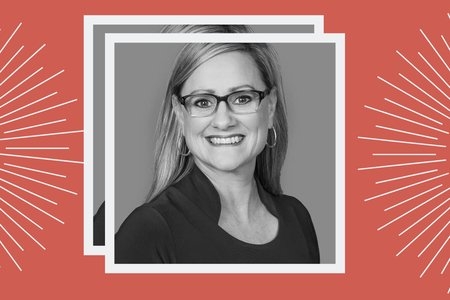 Women in Business: Interviews with Women of Waco and Baylor Women in Business
Anna Hoffman spends her day working as the Community Relations Director for Visiting Angels, an in-home care and assistance business in Waco. Additionally, Hoffman juggles the task of being President of Women of Waco, an organization geared toward empowering women in business. 
According to their mission statement, Women of Waco strives "to support and encourage the growth of women in their personal lives and in their business environment; as well as to assist each other by networking, referring business and providing leadership opportunities." 
"Women of Waco… started for businesswomen to get together and network. Be able to grow their own personal businesses, learn from each other and help others who may be just starting a business. We also support Christian Women's Job Corps," Hoffman said.  
According to their website, Christian Women's Job Corps of McLennan County provides free GEDs or General Education Development and job training to the women of McLennan County. All of the classes provided by the Christian Women's Job Corps are run by volunteers. Hoffman leads a Bible study through Christian Women's Job Corps on Tuesdays. 
Women of Waco began eleven years ago with a vision to empower and to provide a service that was not previously available to the businesswomen of Waco. 
"[There was an] absence of an organization where it had women encouraging women in business. Period. So they started Women of Waco," Hoffman said. 
Hoffman highlighted the power of women in community and conversation with others in their field. 
"Number one, we have to support each other, whether we are owners, marketers, employees —we have all kinds of people in Women of Waco. Women are harder on each other and they are harder on themselves. We talk about those things in Women of Waco," Hoffman said. "There is amazing power when one woman tells another woman 'you've got this.' There is power in that." 
Hoffman gave advice for those studying business in college. 
"Whatever you are studying, make sure you are studying what you love …work hard. Get in with women in business. Keep standing up for yourself, and I don't mean be ugly. I think women have a place in Waco and in the greater community of the United States or wherever people are going to land."
Hoffman also had advice for those who fail to feel empowered within the workplace. 
"If you love your job, but don't feel empowered, talk about it. Go to your supervisor. Whether its an abusive situation or you are being belittled because you are a woman. We have to say something," Hoffman said.  
Women of Waco meets on the second Friday of every month at The Baylor Club. They also hold an event on the Wednesday following their meeting with no prescribed agenda. Women of the organization gather to network, enjoy the company of community members, and have a drink. 
Baylor University boasts several women's groups for students to join. Similar to Women of Waco, one caters to women studying business as a major or minor. 
Laura Sprute, a San Antonio senior, presides as the president of Baylor Women in Business at Baylor. 
"Baylor Women in Business is an all-female group within the business school and our main mission or goal is to promote and foster the personal and professional development of our members. So, how we do that is through three events every single month. We have a professional, social, and service event, " Sprute said.  
Sprute recalled a story of the previous president of Baylor Women in Business.
"She just struck me as this powerful businesswoman that was just going to conquer the world.  It was her presence… that made me want to be a part of the organization that she was leading," Sprute explained.  
Sprute paralleled Hoffman in citing the importance of women empowerment groups. 
"I think there is something really special about women bonding together in the business world, and just in general," Sprute said. "I think having an organization to facilitate friendship and networking and working together toward the same goal. I think that is really helpful."