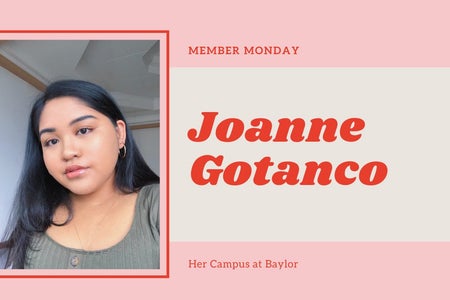 Member Monday: Joanne Gotanco
Here at Her Campus at Baylor, we are blessed with a team of fantastic individuals all specializing in areas of marketing, writing, social media and event planning.  To celebrate their work for our chapter, we are going to feature one member a week to highlight their contribution to our Her Campus Girl Gang!
Q: Hi there! What's your name?
A: Hey there! My name is Joanne Gotanco!
Q: What's your year, major and hometown?
A: I'm a freshman Medical Humanities major on a Pre-Med track from Queens, NY.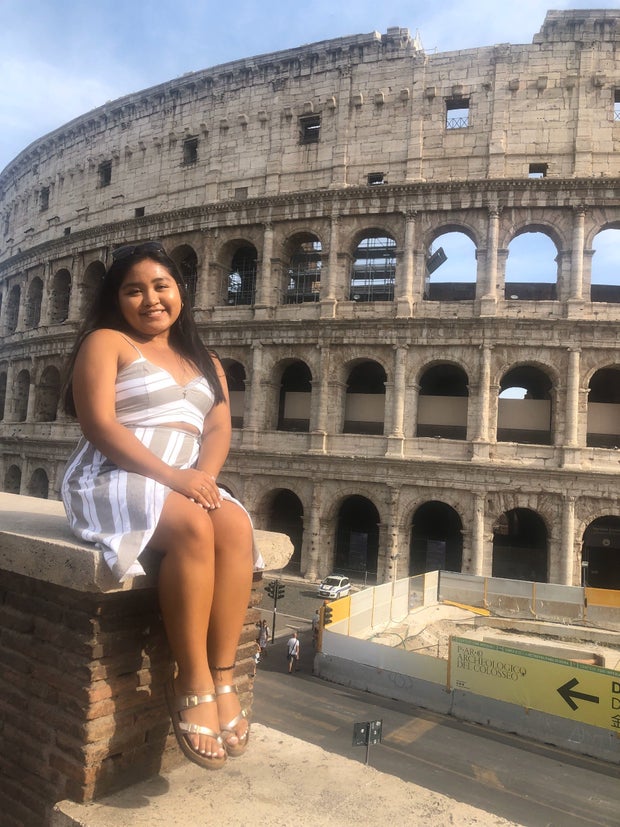 Joanne Gotanco
Q: Why did you choose to come to Baylor? How has your Baylor experience been so far? What's your favorite part/tradition at Baylor?
A: I came to Baylor to get away from the city and hopefully get the full college experience! Baylor has been a wild ride so far but I honestly can't imagine being anywhere else. My favorite tradition at Baylor is Christmas on 5th!
Q: Why did you join Her Campus Baylor?
A: I joined Her Campus Baylor because I needed to express my love for writing and want to inspire and educate others with my college experiences.
Q: What do you enjoy most about being part of Her Campus Baylor?
A: I love interacting with new people and collaborating towards such a strong girl gang! FEMALES ARE THE FUTURE!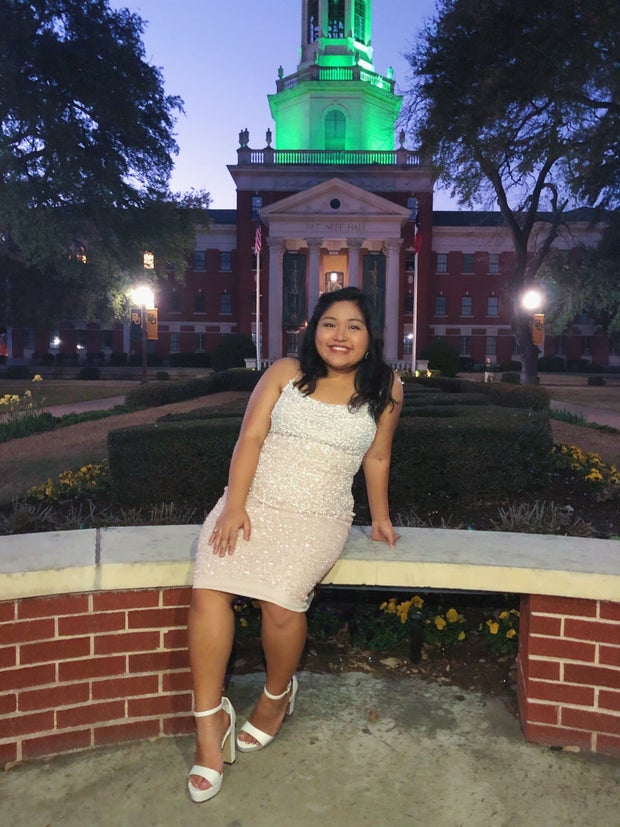 Joanne Gotanco
Q: What teams are you part of on HC Baylor, and why did you decide to join those teams? 
A: I'm part of Editorial, Social Media, and Marketing; I'm dabbling in a bit of everything. I'm also part of the HerTime Conference Committee which we're so excited to host on campus!
Q: What did you wish people knew about Her Campus at Baylor?
A: I wish people knew that Her Campus Baylor is such a welcoming environment that thrives because of our teamwork (and the readers, gotta love them too <3)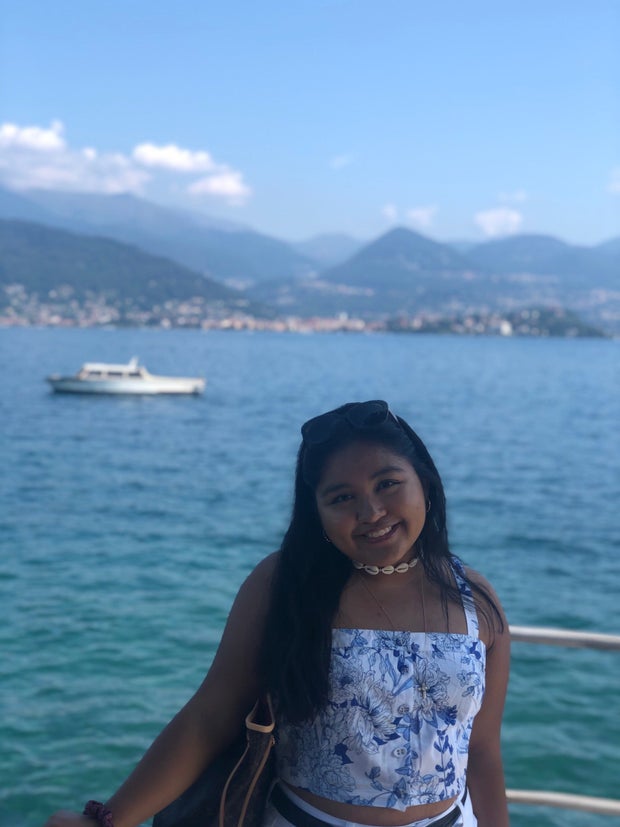 Joanne Gotanco
Q: What does women empowerment mean to you?
A: Women empowerment means supporting girls in your local community and boosting their confidence and self-worth for the future! Creating a strong foundation for us to stand up and do what others think is impossible is what we want for the women of the Baylor community, and women all around. Sometimes, it can start with writing/reading an article for someone to find inspiration to be the next big thing.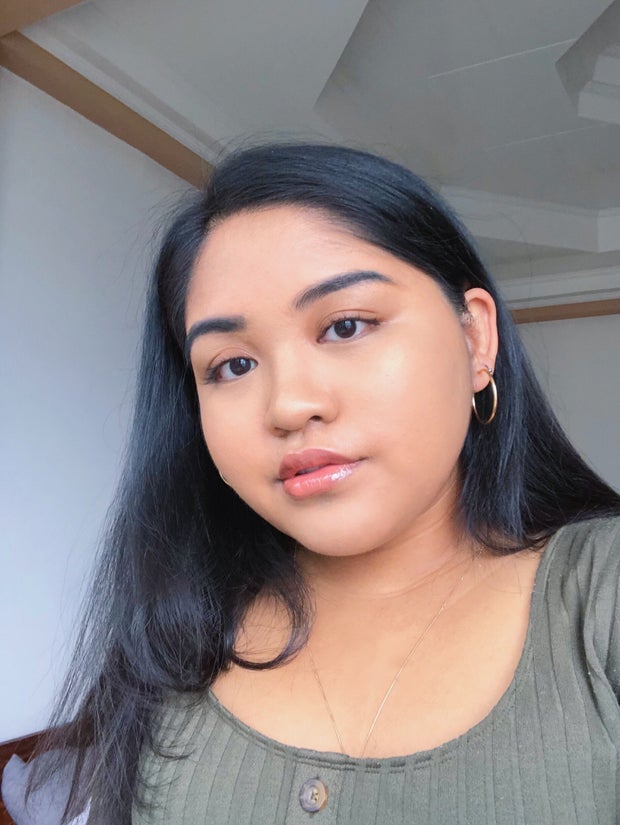 Joanne Gotanco
Q: How would you describe Her Campus Baylor in one word?
A: Bada**. Period.
Q: Anything else you want to add? 
A: Follow me! I swear I'm funny sometimes: IG: @joannegotanco Twitter: @joannemargaretx