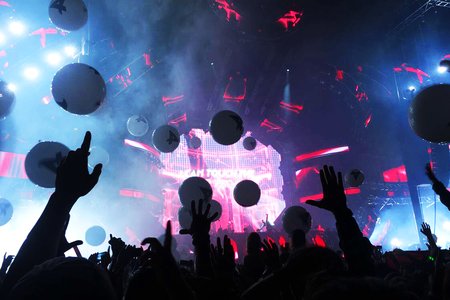 Lindsay Thompson / Her Campus
Lana Del Ray's Grammy's Dress
It's not unusual for celebrities to buy dresses for one-night events that share the same price-tag as my college tuition bill. Imagine being super famous, buying an outfit to wear for four hours, and then tossing it the next morning because Perez Hilton said you looked like trash on the red carpet? Couldn't be me. With a last-minute mall dress, Lana Del Rey has never been more relatable! "I had another dress and then my boyfriend and I were getting a belt for him at the mall and I saw this and I loved it," she told ET. "So this is a last-minute dress. I tailored it right there." QUEEN.
The dress she wore to the 62nd annual Grammy Awards was a stunning silver beaded Aidan Mattox dress that is just shy of $600 at Saks, which is pretty impressive since this was a dress that she wore to an award show where she was nominated for two Grammys: Album of the Year and Song of the Year for her newest release called 'Norman F***ing Rockwell!' You can get Lana's dress for your next formal or classy dinner party/wedding, or even just lounging on the sofa like a total boss. Hurry, though, because they're quickly selling out.
The Aidan Mattox brand has since appeared to be much more approachable according to Jaynee Berkman, the chief creative officer of the brand. They've been gifting Del Rey with dresses from their latest collection in attempt to achieve their goal of 'creating red carpet moments all year round'. She was super real about the situation and reminds us that you don't need to have the most expensive clothes to stand out on a red carpet. Couture doesn't mean that it has to be custom.  If it's good enough for THE Lana Del Rey herself, who decided to choose a $600 dress over her habitual custom Gucci, I'll take it!
While Del Rey's fans patiently wait for the Grammy she deserves (no hate on Billie Eilish though, another queen!), I'll be looking forward to her next red carpet look while blasting 'Happiness is a butterfly', thank you! We love a woman who looks for good sales and keeps shopping centers alive.