Campus Celebrity: Julia Rice '16
This week Her Campus Bates is pleased to feature the lovely Julia Rice as Campus Celebrity! When I first met Julia in Smith Hall freshman year, I knew I hit the roommate jackpot. Julia is truly one of a kind and wonderful in all the best of ways. I think every Bobcat who knows her can attest that without Julia, Bates wouldn't be the same!
Name: Julia Rice
Class year: 2016
Hometown: Cleveland, Ohio but currently living in Providence, RI.
Area of Study: Psychology 
What are you involved in on campus? I was a member of the Bates women's soccer team for four years, senior gift committee.
What are some of your hobbies? I am a frequent of the Bates Yoga Kula classes, Netflix shows, and the NY times crossword puzzle.
Relationship status: In a relationship
Tell us about your soccer career: My soccer career before Bates and at Bates was an experience. It was full of injuries and challenges, but I overcame them and learned about myself throughout the process. Shout out to Bates WoSo, the best squad of all time.
Why Bates? Bates is all about the people. I wouldn't have made it through these passed 4 years without the weirdos that I call my friends. I'm sure people have said the same thing if they are asked the same question. I have made friends here that I will have for life. 
Something we don't know about you? I did tap and jazz dance for the majority of my childhood.
Who is your role model? I would say that my brother, Paul, is my role model. Yeah, he's my older brother and he beat me up when we were kids, but he's also there to support me no matter what. He works hard, kicks ass, and takes names. If you see me (or any members of Burke House) wearing Yale football gear, 100% likelihood it's belongs to my brother. 
Best compliment you've ever received? The best compliment I ever received was at a 6th grade dance. The biggest heart throb boy in my grade told me my eyes were like the ocean, and since then I haven't recovered #swoon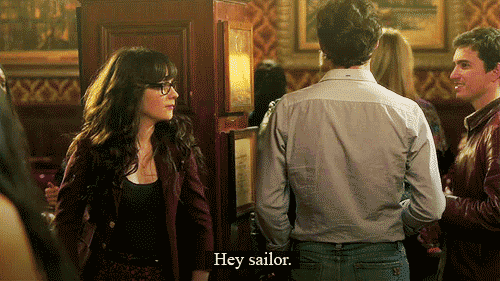 Best spot on campus? If your favorite spot on campus isn't the the one and only Bobcat den, you're doing Bates wrong. It's a cozy atmosphere and their fries and mozzarella sticks are the best in the game. 
Celebrity crush? It would have to be Rory McIlroy, or anyone with an Irish accent if I'm being honest. 
Favorite TV show? My favorite TV show is Friends. I know the seasons by heart and the episodes that make me laugh the most. It's one of those shows you can have in the background and be hooked on it at the same time. 
What cheers you up? A big bag of Haribo gummy bears will cheer this girl right up, so take note, everyone. 
Life motto: A good laugh and a long sleep are the two best cures for anything.
Julia, thanks for being you and making Bates great!