Campus Celebrity: Jane Spardel '17
This is a very special edition of Campus Celebrity! Each week our staff writers go around campus in search of incredible Bates students to feature. Well we decided it was long overdue to feature one of our own staff writers. This week's Campus Celebrity is the extraordinary Jane Spardel '17! Jane's bubbly personality will leave Bates with a large void when she goes abroad next semester. Check out our interview with Jane to learn more about how she's hungry for food and life!
Name: Jane Spardel
Class year: Junior
Hometown: Verona, NJ (GO HILLBILLIES!)
Area of study: English major / History minor
What are you involved in on campus? I'm the Campus Correspondent for Her Campus Bates and the Secretary for She's the First. I'm also involved in the Bates Dance Department.
What are some of your hobbies? Ballet, yoga, running, reading, listening to new music, drinking coffee.
Biggest pet peeve? Razor scooters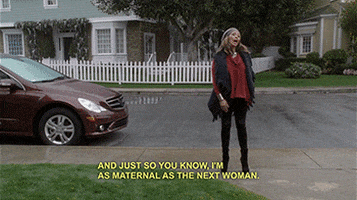 Something we don't know about you? I can speak a little bit of Chinese! I took Chinese classes from the first grade all the way into my senior year of high school. I'm not fluent, but it's a fun skill to try out at Chinese restaurants. 
How did you get into Her Campus? I have always been interested in journalism and Her Campus is a great way to have my work published in a nationally recognized magazine. I started writing for Her Campus primarily as a creative outlet, but realized it may offer me professional experience that could possibly translate into a future journalism career. Acting as Campus Correspondent has also honed my editing and publishing skills. I've made some great friends through Her Campus, too!
Give us a few of your tips on writing: Don't ignore constructive criticism! Listening to other people's input can help you grow as a writer, as well allowing your work to be the best it can be. 
What was your first thought when you woke up this morning? How can long can I procrastinate until I have to go to the library?
Why Bates? It seemed like a school that values a good mix between academics and the arts. Furthermore, my mom and I walked down Frye Street on Accepted Student's Day and there were people throwing a frisbee around on a lawn, which was a very picturesque vision of "college."
Some of your goals for the future? I want to work for nonprofit organizations that advocate for a girl's right to an equal education. Or I want to be an English professor or teacher. Or I want to write for a travel or outdoor magazine. Or I want to work for a TV station like HBO or PBS. Or I want to write the next Great American Novel, but this dream is a bit more difficult to achieve. We'll see.
What's your best quality? I will fearlessly taste any type of food, no matter how unappealing it may appear. 
Favorite class at Bates? Chaucer taught by Sylvia Federico. Middle English is apparently my thing.
Style inspiration? Honestly, probably my sister. She will never understand my complete disinterest in fashion and I rely on her to tell me what looks good. I also admire Audrey Hepburn's classy style.
What/who is your spirit animal? Hedwig the owl and Amy Poehler
Favorite spot on campus? Fireplace lounge.
What have you enjoyed most during your time here at Bates? I love the Bates Yoga Kula! Also, the Bates English department has been amazing.
Favorite childhood memory? I went to a sleep away camp called Camp Orchard Hill for many years. I still dream about COH's go-carts, zip lines, and pretzel sandwiches. 
Guilty pleasure? I am not opposed to opera music...
Celebrity crush? Benedict Cumberbatch
If you could fly anywhere tomorrow, where would you go and why? I definitely would like to spend some time in the Swiss Alps. I've wanted to go there ever since I watched The Sound of Music movie with Julie Andrews in the second grade. 
One word that describes you? Hungry (for food and for new experiences)
Best compliment you've ever received? Someone once told me I have an impressive appetite for a small person.  
Favorite book? This question is a tough one... A Separate Peace by John Knowles, A Moveable Feast by Ernest Hemingway, Into the Wild by Jon Krakauer, Great Expectations by Charles Dickens, This Side of Paradise by F. Scott Fitzgerald, On the Road by Jack Kerouac, and Northanger Abbey by Jane Austen are some of my favorites. I also like anything written by John Green and am a huge Harry Potter fan.
What cheers you up? Watching Parks and Recreation or exercising.
If you could have one super power, what would it be and why? I would like to have the ability to stop time temporarily so I could sneak in more naps throughout the week. 
What would you do if you won the lottery? Buy an apartment in Manhattan and let my sister, mom, and friends stay with me whenever they want. If I had any money left over, I would buy a tiny beach house at the Jersey Shore, which is my favorite place in the world. 
Life motto? If all else fails, take a nap.
What's your theme song? The Song that Jane Likes- Dave Matthews Band
Favorite food? Anything with dark chocolate.
If you could switch places with any celeb, who would it be and why? Probably JK Rowling. Life would be a lot more interesting if I had such an incredible imagination. Also, she owns a historic estate in Scotland, which would be a pretty nice living situation.
Favorite TV Show/Movie? For my favorite movie, I'm torn between A River Runs Through It and The Departed. I've also seen The Proposal about a million times and low-key think it's genius. I'm a huge TV fan and I'd say some of my favorite shows are Brideshead Revisited, True Detective (the first season only), Peaky Blinders, Sherlock, Game of Thrones, The Office (UK and US), That '70s Show, Parks and Rec, Psych, and so many more. I also feel obligated to include The Sopranos, because some of the show was shot in my hometown!
Something that's on your Bates bucket list? Participate in women's night at the rock wall and I want to hike Katahdin. 
Favorite Bates memory? There was a day last October that was freakishly warm, so my friends and I went to Higgins Beach and swam in the ocean and took naps on the beach. Then we went cliff jumping into the Saco River. This day made me realize how awesome Maine is, as well as how awesome people at Bates are.
Is there anything you wish would come back into fashion? Gaucho pants-- the comfort of a pair of gaucho pants is unparalleled. 
Thanks for being you, Jane, and making Bates great! We'll miss you!