The one thing I love most in life is being comfy. In the past year, loungewear has become the only acceptable clothing item to wear since we are all stuck inside most of the time. Thanks, Covid. I don't know about you, but I am overjoyed that wearing sweatpants in public is now acceptable and trendy. I created a list of 4 ways to style sweatpants, so you can continue to look super cute, all while staying comfortable! 
Choose A Color Palette 
When you match the color of your shirt to your shoes, it makes an outfit look more intentional!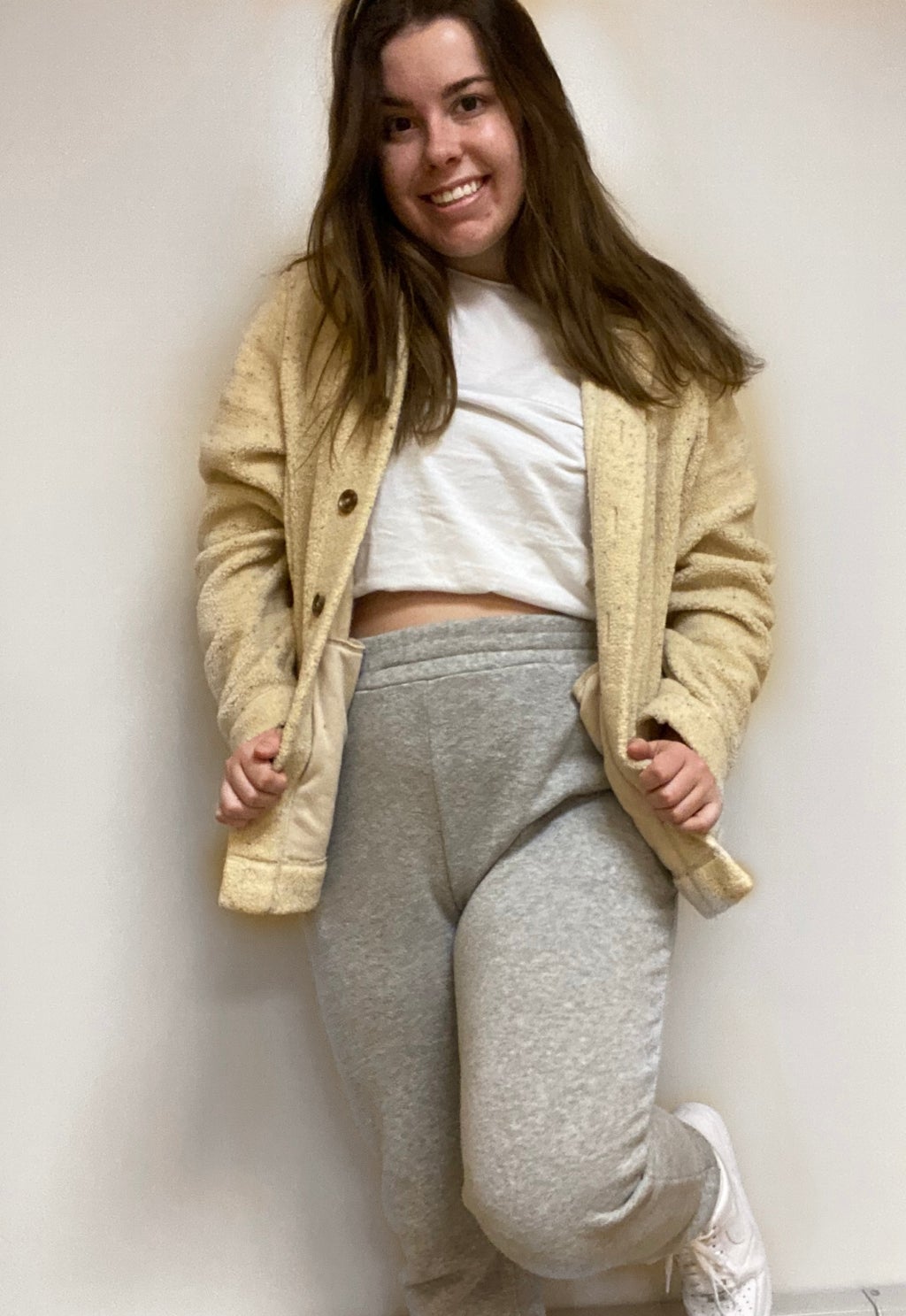 Accessorize
Adding a layer of necklaces, a bag, or hair accessory, is another super easy way to make your outfit look intentional and cohesive. Accessories spice up any bland outfit into something that looks more put together. If you want to purchase some of the jewelry I am wearing in this photo, checkout https://zibilly.com/ and use code megs20 for 20% off! 
Denim Makes Everything Better
The easiest way to make a lounge outfit look effortlessly composed is by adding a simple denim jacket.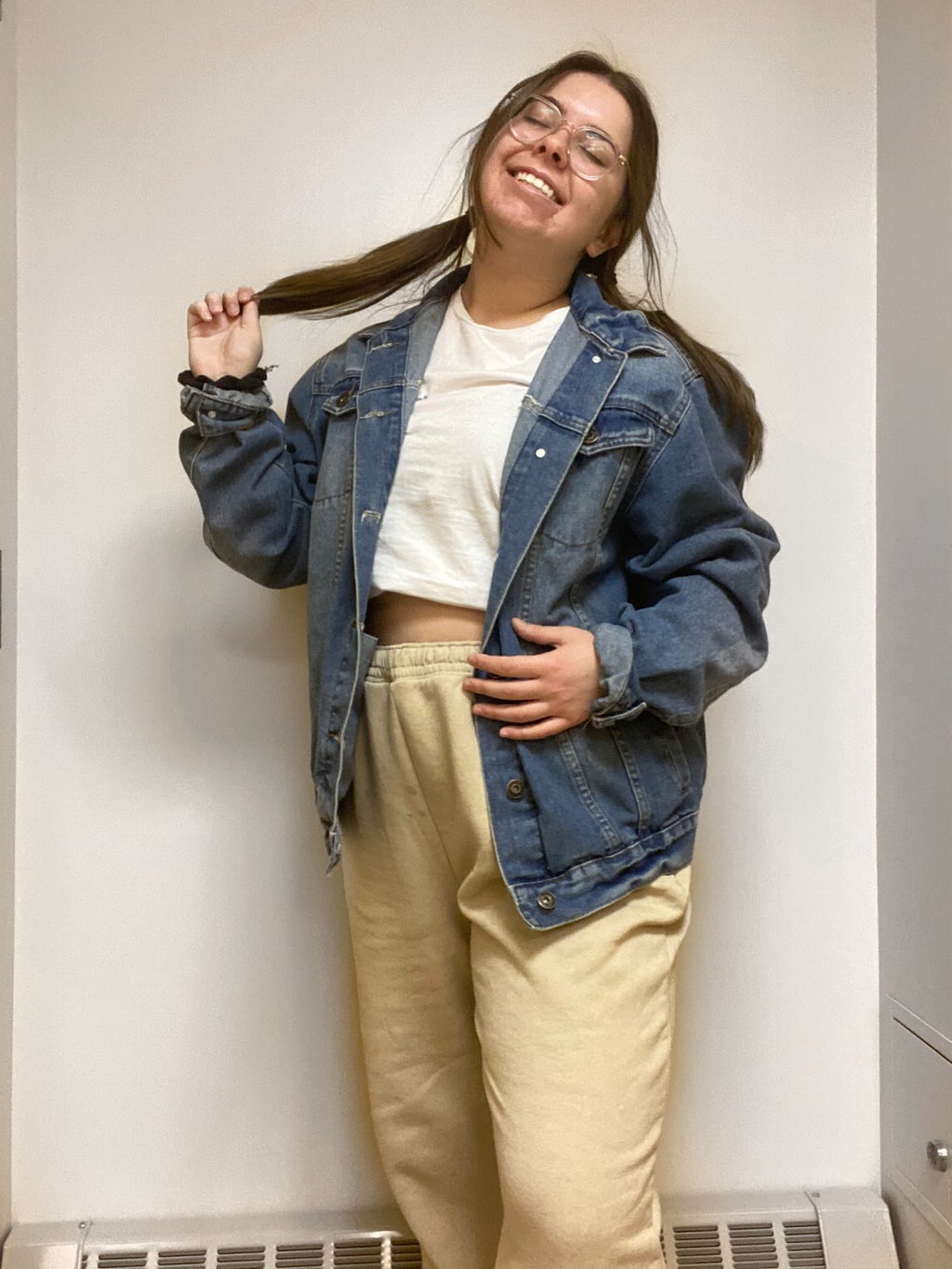 Make It Baggy
If you are going to make it baggy, make it baggy. Adding a zip up hoodie to already baggy pants gives off the trending streetwear vibe which is my favorite category of style! This outfit is also a monochromatic look which is another great way to style sweatpants!