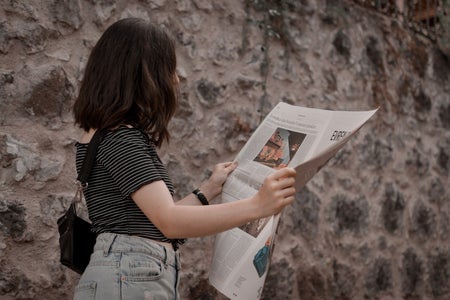 Photo by Ekrulila from Pexels
Valentine's Day is about more than just romantic love, and Covid-19 has reminded us of the importance of family and friends in tough times. The village of Lover in Wiltshire launched a "send a little love campaign" this year in order to spread joy and encourage people to stay connected. Whether it's a love letter to your significant other or a handwritten note to your grandma, make sure that you reach out to your loved ones this year and remind them of their importance in your life. 
If you are looking for a new way to say "I love you" this Valentine's Day, check out dried flower arrangements! A more environmentally friendly alternative to fresh flowers, these beautiful bouquets are meant to last beyond just February 14. Support your local florist, check out an online shop, or even try your hand at floral arranging with the guide at the end of the Times article. Regardless of where you obtain these unique flowers, the recipient will be grateful without a doubt. 
Trying to make Valentine's Day plans has been trickier than ever this year due to Covid-19, but it is certainly not impossible. You and your loved one can enjoy a virtual concert at home, make the trip up to Indy for an art exhibit or show, or enjoy a peaceful night of crafting and games from the comfort of your couch. No matter what you choose to do on the 14th, however, make sure you are mindful of Covid restrictions so that you can enjoy a safe and pleasant Valentine's Day.