Beauty With A Budget: Foundation Edition
For new beginners to seasoned veterans, makeup is endlessly versatile. Differences ranging from eye colors, skin tone, and undertone all go into effect when creating that flawless canvas. Makeup is simple, but at the same time it isn't. Learning what works best for you is the most difficult (and might I say expensive) part. A big reason in why many are hesitant to take the first step into the makeup world is because for one, the price tag. There's a big assumption that only the expensive products work, but that's not always the case. To be perfectly honest, I cringe every time at the checkout line in Sephora, but I also know there are a variety of hidden gems in my local drugstores that work just as well as the higher end beauty products.
Foundation, being something that covers your entire face, is generally one of the most difficult makeup products to perfect. Ensuring the flawless base, color match, and longevity, all play into reasons why sometimes shopping for foundation can be a pain.
Foundation, being something that covers your entire face is generally, one of the most difficult makeup products to perfect. Ensuring the flawless base, color match, and longevity, all play into reasons why sometimes shopping for foundation can be a pain. Years of learning from my catastrophic mistakes of picking a shade too dark, too light, not enough coverage – trust me the list goes on and on – have led me to slowly accumulate a list of my top face beauty products, whether it be primer, foundation, or setting powder that won't break your bank (too much).
L'Oreal Studio Secrets Professional Magic Perfecting Base
Price: $10.99 – Target
Makeup junkies rave about the magical effects of primer; making pores look smaller, creating an even base, evening out skin texture, and increasing the longevity of your makeup. L'Oreal Studio Secrets Professional Magic Perfecting Base does everything listed for a quality price.
Clinique Acne Solutions Liquid Makeup
Price: $29 - Sephora
Every teenager goes through a phase of hormonal breakouts. Unluckily for me, I had discovered the magic wonders of this foundation after that phase passed for me. For my acne-prone and oily skin gals out there, this is hands-down my favorite foundation. Clinique's formula not only provides beautiful coverage with one layer but also blends into your pores so well, you are literally flawless. Ending with a clean matte finish with benefits of salicylic acid to keep your breakouts at bay, this foundation is the reason why I don't feel guilty waiting in line at Sephora - it's worth every penny.  
Maybelline FIT ME Concealer
Price: $6.99 – Target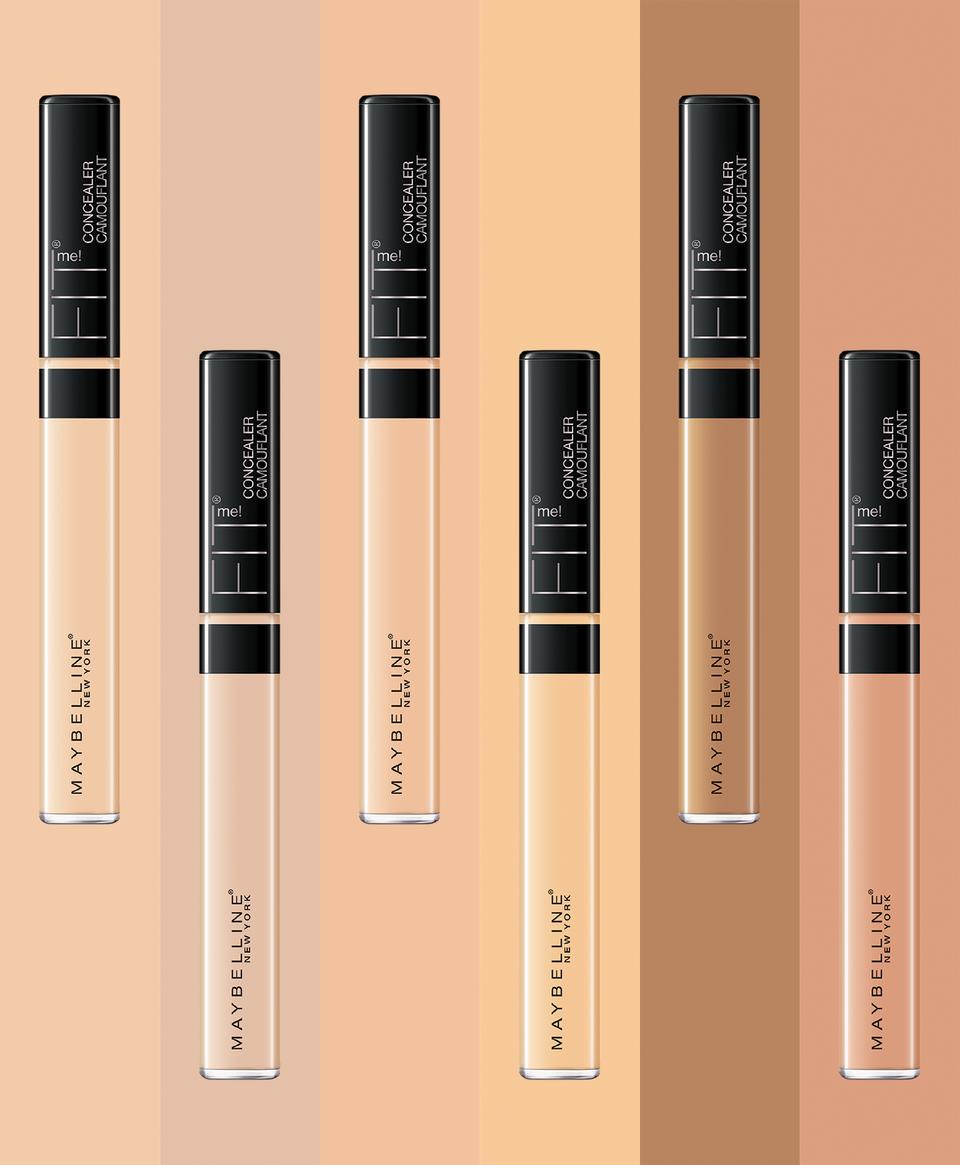 If want to save your wallet from throwing thirty dollars down for NARS Creamy Concealer, reduce your pain by heading to your local Walgreens and finding Maybelline's FIT ME Concealer. Essentially a dupe for the NARS Creamy Concealer, Maybelline matches with smooth application, great coverage, and a beautiful finish. With seemingly similar packaging as well, leaving the only stark difference to be the damage done on to your wallet.
Cover FX Cover Click Concealer
Price: $18 – Cover FX
For those days you're in a rush, Cover FX delivers with their Cover Click Concealer. Although deemed pricey for such a small product, this concealer ensures that every dollar is worth the purchase. Small swipes provide medium to full coverage without using too much of the product. This product has saved me during those mornings where I just keep hitting the snooze button, refusing the get out of bed. With the time cutting close to class, I just twist the product and use a few swipes under my eyes, nose and other areas that I want brightened to get me out the door and in class on time.
L'Oreal True Match LUMI Healthy Luminous Makeup
Price: $11.99 - Ulta
For those craving that effortless glowing skin, L'Oreal True Match Lumi foundation should be your staple. Lightweight, buildable coverage, and at a reasonable price proves this foundation to be a total win-win. For my oily skin pals out there, "LUMI" might scare you away in fear that it might highlight your oils and pores even more, but all you need is an amazing primer to ensure your foundation stays. It's important to remember there's a difference between oily/greasy and luminous/glowing. With a huge range of shades, everyone can be glowing and luminous.
The Face Shop Oil Clear Blotting Powder     
Price: $12 – The Face Shop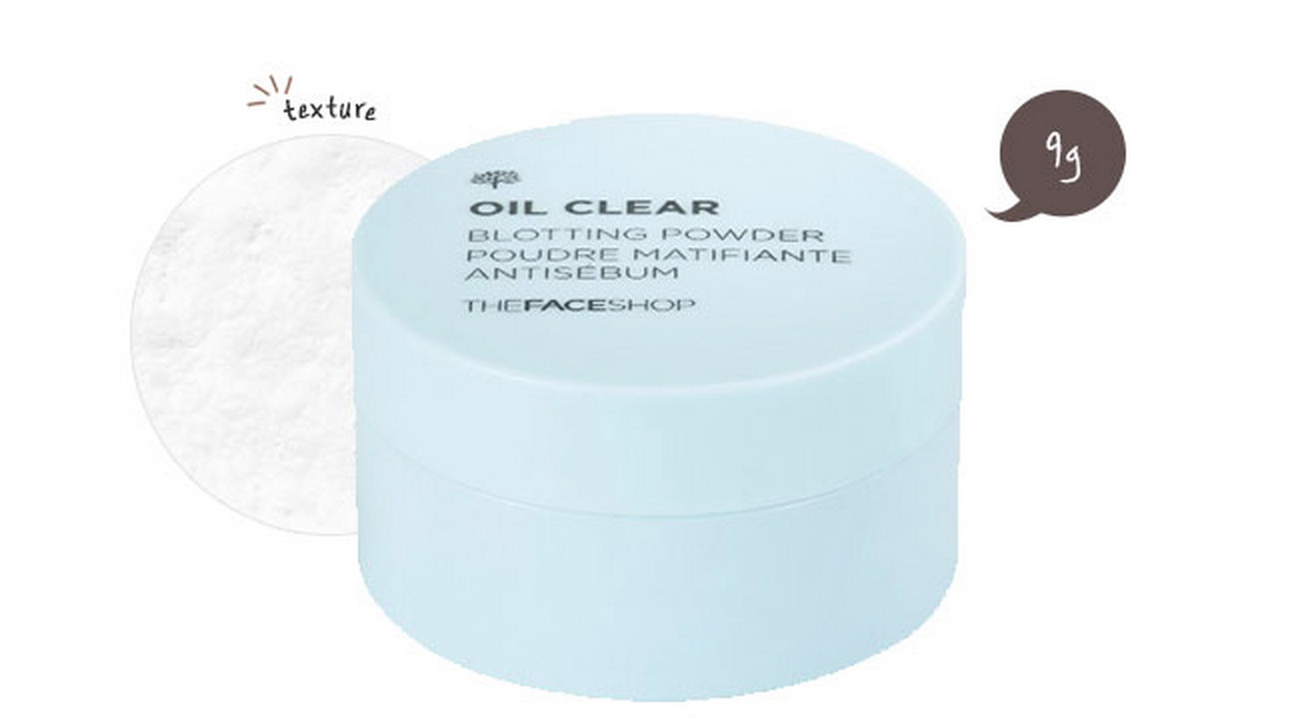 If your forehead glistens within a few hours of setting your makeup, then The Face Shop Oil Clear Blotting Powder is for you. This baby keeps you matte and smooth for hours. Instead of rushing to touch up your makeup between every class, use this to set your makeup in the morning and you'll be set for the day; keeping you flawless, matte, and beautiful.
Kat Von D Lock It Setting Powder – Translucent
Price: $30 – Sephora
We all hear about the praise for Laura Mercier's Translucent Setting Powder, well, here's its sister. Kat Von D is well known for her liquid eyeliners, contour palette, and high coverage products. However, Kat Von D has several other stellar products that will save you a few bucks in comparison to Laura Mercier's version. The Lock It Setting Powder does exactly what the name suggests, it locks in all your makeup beautifully. There's no white cast, it's lightweight, and with a beautiful semi-matte finish - that's a winner for me. Save that extra ten dollars and hit the line at Starbucks instead!
My goal isn't to tell you what makeup products to use, nor is it to tell you that you have to wear makeup either. I'm writing to show my passion for makeup. My goal is to share my knowledge so you don't have to make the same (horrible) mistakes I did. It took years for me to figure out what works for me. I'm here to provide you beauty tips while cutting back on costs. Wear whatever you feel the most comfortable in because that is truly when you are the most beautiful.