With the snow finally melting and the air losing its chill, heavy cardigan sweaters and fuzzy sherpa tops are starting to move to the back of my closet. The sun is coming back into everyone's lives which means our wardrobes should match the warmer weather. If you're looking for some inspiration on what to add to your closet for the spring, look no further. 
Tie-Dye
If you have entered any store in the past few months, I'm sure you have a seen an abundance of tie-dye clothing. From joggers to sweatshirts and even dresses, this pattern has become a must-have trend. I've found pairing a bright colored tie-dye sweatshirt along with a pair of leggings is the ultimate way to look cute while staying comfortable.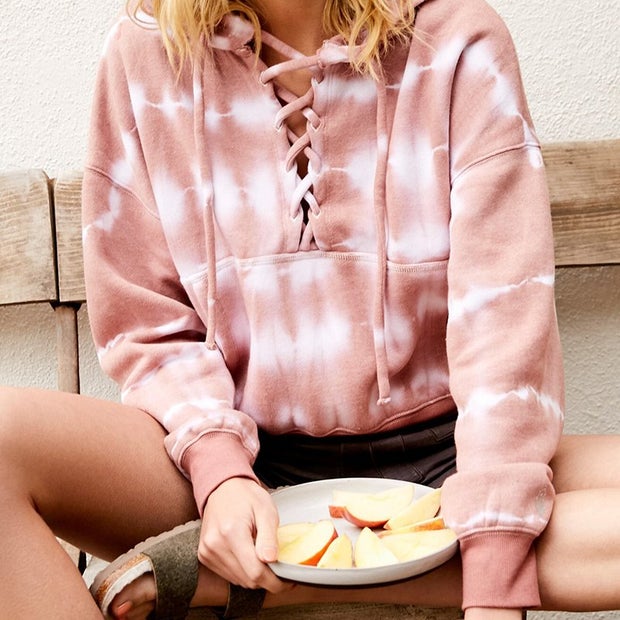 Courtesy of Free People via FabFitFun
Floral 
There is no better time of the year to wear floral prints than spring. With flowers beginning to bloom again, floral matches perfectly with the time of the year. With so many colors and patterns to choose from, you can't go wrong with this spring staple.
Midi Skirts
These ankle-length skirts have been making a reappearance over time and I have to admit that I'm obsessed with them. You can easily dress them or down which makes them perfect for every occasion. I find that they pair well with light sweaters and jean jackets if there is still a little chill in the air.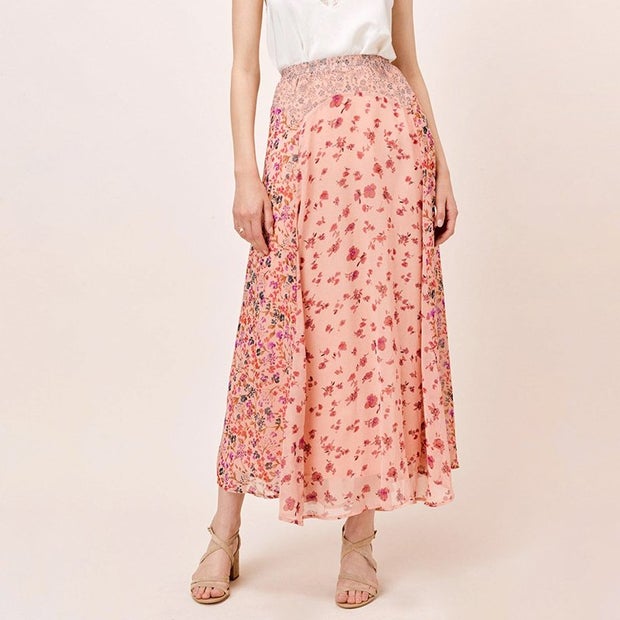 Courtesy of Love Stitch via FabFitFun
Wedges
Wedges are one of my favorite types of shoes because they give you the extra height of a heel without suffering through the uncomfortableness of standing on a pointed heel. Wedges look great in a flowy dress or even just a regular pair of jeans. They're another item that can easily transition from being casual to formal. 
Graphic Sweatshirts
Lately, I've been seing so many sweatshirts with graphic designs on them making a comeback. With cute mottos or even a simplistic drawing, these sweatshirts stand out from the regular ones already filling your closet. Its a more sophisticated take on the classic sweatshirt that is perfect for the cool weather.