This past Tuesday, November 28, was Giving Tuesday, a movement that began in 2012 as a response to the commercialization and consumerism that occurs during our holiday season. On the Tuesday following Thanksgiving, you are encouraged to give in any way you can. Many charities even offer to double your donations. In case you missed out, here's your friendly reminder that there's never a wrong time to give!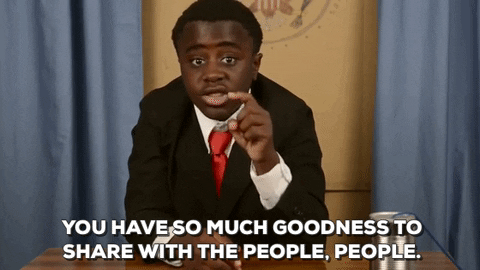 Where do I start?
There are so many causes out there worth supporting, so figuring out where to start can be overwhelming. Even scarier is providing your credit card information to a website that could potentially be a mock charity or an untrustworthy organization. To check a charity's authenticity, I recommend going to Give.org, CharityNavigator.org, or CharityWatch.org. If you're not comfortable donating money anywhere, do research to find out what supplies local shelters and hospitals are in need of, and avoid dropping off items they may already have a surplus of.
Some organizations I admire include:
A nonprofit organization that supports communities after natural disasters.
These two organizations work to reduce the suffering of farm animals who receive inhumane treatment or are left abandoned.
A privately funded agency that provides shelter, care, outreach, and education for homeless, runaway, and trafficked youth.
A child is diagnosed with cancer every two minutes. St. Jude's is a leading children's hospital working to treat and defeat childhood cancer.
Apna Ghar works to end gender violence, especially across immigrant communities.
The beautiful and talented Tegan and Sara created this foundation to support LGBTQ+ girls and women.
How else can I give?
While many places and causes do need money or specific material items, it's possible to be in the spirit of giving without donating. Shovel your neighbor's driveway, volunteer at local shelters, take your dogs on an extra long walk, cook dinner for your parents, give an authentic compliment to a stranger, call a relative you don't hear from often, or email an old teacher just to say thanks again. The possibilities are endless. Kindness promotes kindness. Let's end this year on a positive note, shall we?