Five Songs You Need to Hear Right Now
Recently I was talking with a friend about the music we had been listening to recently. She told me that since Christmas she hadn't really found any new music to listen to, so I decided to give her some suggestions of songs I've been loving lately. Here are my top five picks!
Last October, Twenty One Pilots released their fifth album, titled "Trench," which features the song "My Blood." I've always been a passing fan of the band; I enjoy their songs when they come on, but I don't really go out of my way to listen to their music (though I probably should now). I came across this song when it was playing on the radio and I instantly loved it. "My Blood" doesn't disappoint and I highly recommend it to anyone, as it's surprisingly different from their usual sound but still uniquely Twenty One Pilots.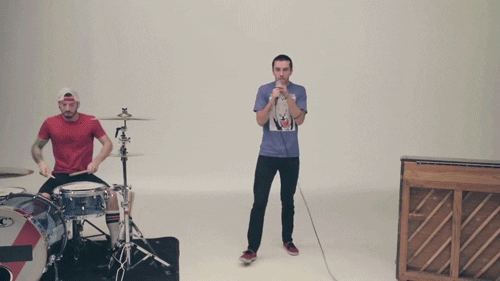 I had never listened to King Princess before hearing this song, and I hadn't even heard of her until a couple of months ago. The song was first brought to my attention on Twitter. I'm not really sure why, but it seemed like suddenly everyone I followed was talking about this song and I couldn't figure out why, so I decided to give the song a chance. I find King Princess's voice really soothing, and the whole song has this laid back vibe that I love. It's not a song for everyone, but I recommend it anyway, as it might surprise you.
Over winter break, my younger sister introduced me to Billie Eilish, and she is pretty much the only artist I've listened to since. I love artists who are different and aren't afraid to put out the kind music that they want, which is pretty much Eilish in a nutshell. My personal favorite song of hers is "Ocean Eyes." The lyrics are great, and her falsetto throughout the song makes me want to listen to it forever. For anyone who hasn't listened to Eilish before, I highly recommend her, especially "Ocean Eyes."
OTW - Khalid (feat. 6LACK & Ty Dolla $ign)
Along with Billie Eilish, my sister also showed me "OTW," one of Khalid's newest singles. Like Twenty One Pilots, I really enjoy Khalid's music, but I don't always listen to him or go out of my way to hear his new stuff. But I'm glad my sister showed me this one. The beat of the song is really catchy and meshes well with Khalid's style. The song also works in the two rap features well without completely changing the course of the song, which I appreciate. I highly recommend this song to listen to while driving -- it's the perfect song for a road trip playlist.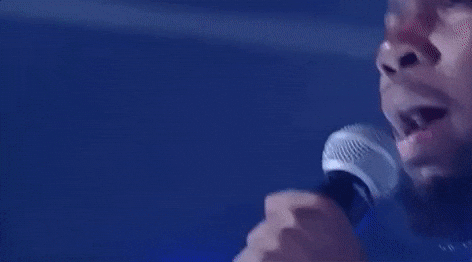 Honestly, no song recommendation list right now would be complete without at least one Ariana Grande song. Of course I've been listening to all of her recent tracks the moment they're dropped, but I don't think anyhting has topped "Imagine" yet. I love the laid back approach to the song and the almost spoken-word feel of the lyrics rather than full-on singing. Plus have you heard her whistle notes in this song?! I really don't think Grande could do any wrong right now, music wise. She's just killing the game. If for some reason you haven't listened to this song yet, go do that. Right now.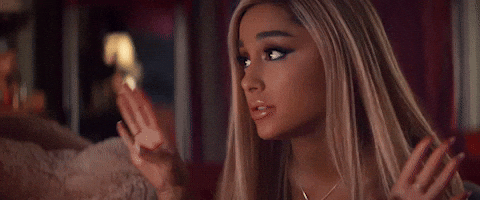 Idontwannabeyouanymore - Billie Eilish
I know I said I was going to recommend my top five favorite songs right now, but I couldn't help but add in another song by Billie Eilish, as she has completely taken over my brain recently. After "Ocean Eyes," of course, "Idontwannabeyouanymore" is my favorite song and was the first song I heard by her as well. For, like, a week straight, this song was stuck in my head and I didn't even care. That's how you know it's a good song.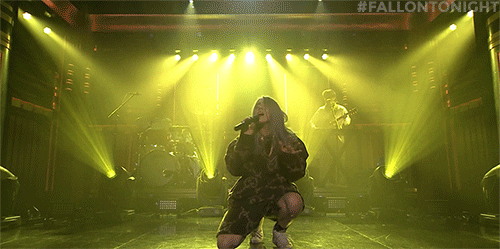 There you have it, the five songs I'll have on repeat for the next month. Happy listening!