What I've Learned from Interning Abroad
This past spring semester, I've had the opportunity of a lifetime to intern and live in Nuremberg, Germany while on a gap semester from AU. (I created the internship opportunities here myself, along with the help of some of my connections in Germany. I was not affiliated with any AU Abroad program, and did not take any university courses throughout my time here in Nuremberg.) Despite how hard it was to organize the internships abroad (took nearly a year to give an idea!), I've found this experience to be a game changer in both my personal and professional lives. Here are some things I've learned during my time interning abroad:
1. Interning abroad is an incredibly independence-welcoming experience.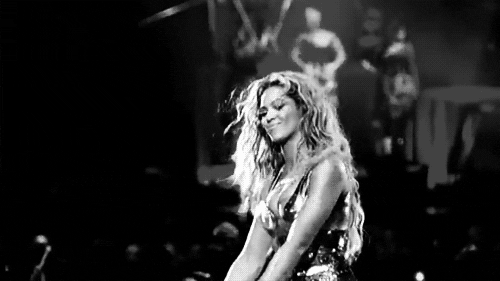 Once I moved to Nuremberg, I felt like a new chapter of my life had begun. Everything I used to know and was comfortable with was left back in various parts of the United States. While my friends had been packing to return home for winter break at the end of the fall semester, I was felt like I was packing up my entire life when attempting to fit my entire apartment into a few boxes and suitcases to take abroad.
I had no official program that I was apart of that provided me with travel tips, or help with questions when it came to visas and residency permits. Given this wasn't my first time traveling alone internationally, it was still a bit intimidating knowing that I would not be back in my country for nearly a year's worth of time, and I had to rely completely on myself to have everything squared away before boarding my flight to Munich.
The first few weeks in Germany were not that different from the couple of weeks I had spent in the country before, as my boyfriend is German and I visited him a couple of other times in 2017. It was Christmas time, and I was surrounded my my boyfriend's family, friends, and needed plenty of sleep to adjust to the time zone change. Nothing to worry about.
However, after Christmas, I started learning (forcibly) what it meant to be independent and a lot of things about myself that I had not really known before. The German semester schedules are different than those in the US, and all of the friends I had made and were making were entering a time period right before their final exams. German exams are a different extreme than what I've experienced thus far in the US, and my friends here would be studying from 8am - 8pm (or longer) each day for their upcoming tests, leaving me with a lot of free time, and not a lot of ways to fill it.
Given that I was in a new country and did not speak German fluently, it was a tough adjustment. With my internship not starting until January, and my boyfriend being constantly busy as well, I had to find new ways to fill my time, including developing hobbies that I had never really had the time to take on before. After enrolling in a private German course, and booking a few trips around Germany myself, I was well on my way to having a more independent experience, and have been doing many more independent activities myself over the past few months.
2. The working style in Germany (and particularly at a startup) is different than anything I've known in the States and I really benefited from that.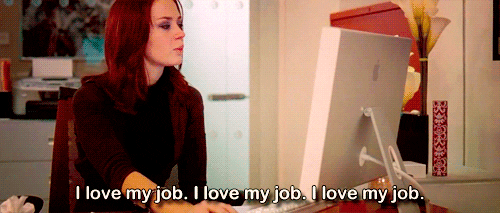 The internships that I've had here have been my 4th and 5th internships in general, and though I knew there would be intercultural differences when it comes to the office environment, I have really enjoyed working with a tech startup here in Germany. Given that my experience is likely much different than working at a larger German company, I've really enjoyed the laissez-faire style of management that I have been working under the past few months.
I have the option to work from home when I'm not needed in the office (which is easier and more productive for me since it cuts commuting time), I have gotten highly applicable working experience here that will help me in my future career, and I have the freedom to choose when to work on my projects. The end matter is that as long as I have my work done by the deadline, I'm fine.
My experiences here have been much different than compared to my very strict US internship experiences. While I have enjoyed both, I have been loving the working freedom that I've had here in Germany.
3. Interning abroad does MIRACLES for your resume and for use in interviews, and even just in normal conversations.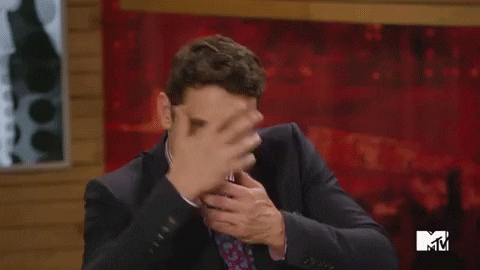 When I was first looking into internships abroad, I didn't really take into consideration what others would think before I left, while I was gone, or what they'd think when I return to DC. I just wanted to do it! It's been a constant goal of mine to always be pursuing goals and activities outside of my comfort zone, and to always be expanding my horizons and really just creating the best opportunities for myself that I can. It was not until I've recently updated my resume and have had constructive conversations with other professionals (ones that could employ me in the future), that I've realized the effect that my experience has on other people.
It seems crazy to most when they here that I come from a small town in the middle of Indiana (around 14,000 people), moved to DC for college (nearly 700,000 people) and still wanted another foreign to me (literally) experience. I was on track to graduate early (shout-out to all of those AP exam credits I had from high school), and did not want to do that. I had been to Germany twice in spring of 2017 to visit my boyfriend, and absolutely loved all of the time I had spent there, and came up with the idea to search for internships in Nuremberg, as I've always wanted to experience living abroad since I was young. Many German interviews later, I had landed two positions that would allow me to stay in Germany, and to witness the type of lifestyle and culture that I had always dreamed of experiencing.
My end advice, collegiettes- If you get the opportunity to intern abroad, go for it! Trust me, it's well worth all the time, energy and sometimes frustration put into it!