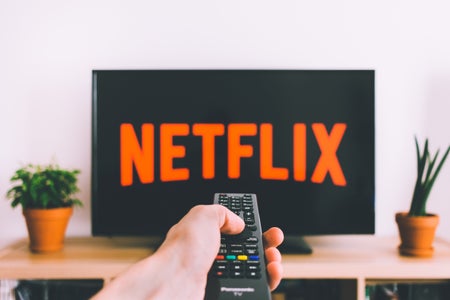 The Ultimate Valentine's Day Movie Guide
Looking to turn your Valentine's Day into Gal-entine's Day? There's no better holiday to binge watch the newest romantic comedies or catch up on some old favorites. Her Campus has got you covered with the ultimate movie guide for every girl gang.  
Netflix
Sex And The City

Set It Up

How to Lose a Guy in 10 days
A fan favorite, this romantic comedy will surely have you laughing, not to mention swooning over a young Matthew McConaughey.
13 going on 30

The Break Up

The Switch

Bachelorette

Mama Mia

Princess Diaries 2
Rumour has it that a third movie in the Princess Diaries series may be in the works. Meanwhile, catch up on this classic feature.
Hulu
Revenge of the Bridesmaids

Beauty & The Briefcase

The Bachelor
Although not a movie, the current season has everyone obsessed!
Amazon Prime
Me Before You

My Girl

Hitch

Two Night Stand

The Big Sick

Miss Congeniality 1 & 2
This is a rom-com staple, with a sequel perfect for a binge watching session.
If you want to be a little more adventurous than the classic dorm room movie session, make sure to catch these movies coming out in theaters especially for Valentine's.
What Men Want
A spin off from the classic 2000s rom-com, "What Women Want", this modern version is sure to be a hit. Taraji Henson plays Ali Davis, who one day wakes up realizing she can read the minds of men around her. We've all had that thought of, "I wish I knew what he was thinking", but could that be a blessing or a curse?
Isn't It Romantic
This hilarious flick stars Rebel Wilson who plays Natalie, a skeptic for all things love. When knocked unconscious during a busy subway rush, she finds herself in an alternative universe of a real-life romantic comedy.