Scotland to be the First in the World to Make Period Products Free
Scotland is set to become the first country to make tampons and pads free for everyone with the goal of ending "period poverty."
The Period Products (Free Provision) Scotland Bill was introduced by Monica Lennon in 2019. The bill passed through the first stage unopposed with 112 votes in favor, one abstention.
The bill is also designed to be inclusive and acknowledge all who menstruate, including transgender and non-binary people.
"Women and girls are too often left behind in the political process…This is a chance to put them first and do something that is truly groundbreaking on gender equality," said Lennon during a debate.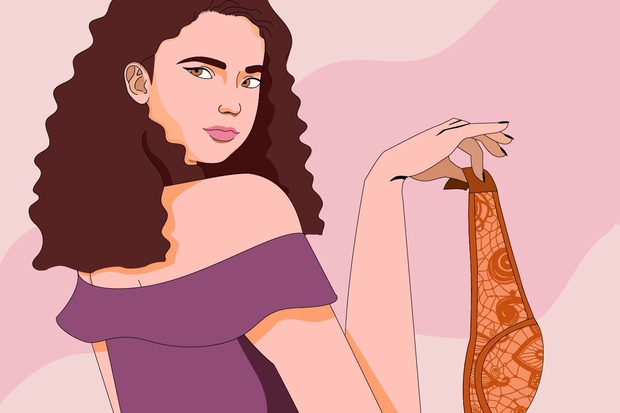 The yearly cost to implement this bill is estimated to be around $31 million. This is but one of the few hurdles lawmakers must face as the legislation moves on to the second stage, where parliament can propose amendments before it is given a final consideration.
Parliament member, Alison Johnstone, posed the question, "Why is it in 2020 that toilet paper is seen as a necessity but period products aren't?"
She also added that, "It is estimated that a woman will, over her lifetime, spend approximately £5,000 on period products. Being financially penalized for a natural bodily function is not equitable or just. Being unable to afford or access period products denies women access to education, work, sport and so much more."
According to an article on CNN, In 2018, the Scottish government tackled period poverty within educational settings by making access to sanitary products free in schools, colleges and universities across the country. This initiative cost around £5.2 million. Another £4 million was added to expand access to libraries and recreational centers.
These programs followed a survey of 2,000 students in Scotland where they found that 1 in 4 respondents struggled to access sanitary products.
The push for menstrual equity, meaning equal access to hygiene products and education about reproductive health, has become a global movement in recent years.
Some developments as a result of campaigns and advocacy groups have resulted in India saying they would eliminate a 12 percent tax on sanitary pads. In 2015, Canada also abolished a sales tax on menstrual products, and Australia is looking to follow their lead and make their own progress this year.
In the U.S., after a push by the Justice Department following two prison reform bills in the Senate that were backed by the White House, menstrual products are now provided free of charge to inmates.
House Representative Grace Meng, a Democrat from New York, has introduced two bills focused on menstrual equity. The first would make periods more affordable by requiring companies of more than 100 employees to begin providing pads and tampons and allowing employees to use flexible spending accounts to buy such products. The other proposed bill is to require period product manufacturers to disclose the ingredients they use.
Around the nation, 36 states still have sales tax on menstrual products, however in two dozen of those states lawmakers have introduced bills to "ax the tax," as the campaign in Britain puts it.
New York, Illinois, Florida, and Connecticut have all abolished the sales tax on period products.
For more information on why period products should be free, read this HCAU article.
Photos: Her Campus Media Library