MotorMouth: Creating an Artistic Community Through Sustainable Fashion
Starting last fall, the American University art community grew a little bigger with the introduction of MotorMouth, a student-run sustainable fashion brand that has brought together artists and creators alike. 
Created by Muskan Kaur, a sophomore Legal Studies major with a minor in Philosophy, and Tara Smith, a sophomore Public Health major, MotorMouth is a sustainable fashion brand focused on upcycling clothing. With the help of other student artists, the MotorMouth team takes thrifted clothing pieces and repurposes them, adding unique designs with paint, thread, fabric, buttons, and anything else you can imagine. Every piece sold is one of a kind. 
Kaur and Smith decided to create Motormouth during the summer of 2019 and brought their vision to life when they returned to campus. Their main motivator in creating MotorMouth was their desire to form a space for artistic freedom and pursue sustainable fashion, a passion at the heart of both creators. 
Of everything that has come from MotorMouth, both founders agree that the most important part of the journey has been the community they have built. One of the defining aspects of this business is that Kaur and Smith are not the only two involved in the creation of the clothes and brand. They both expressed the importance of bringing together students and showcasing their craft.
"We have kind of just become this platform for people because we have the attention, people know who we are, and it's just really great because again, it's just going back to that idea of mutual benefit…because we are trying to highlight the people painting the clothes, taking pictures, modeling," said Kaur.
A great example of this cooperation comes out in the photo shoots they do to display their clothing. All pictures are taken by student photographers and the models are all students as well. Each piece displayed is the product of hard work by different artists, showing different skills from sewing to navigating painting on fabric. 
This semester, MotorMouth has also begun hosting events to bring creative people together. Headlining one such event that took place earlier this semester was the band Khaki Jackson, which consists of five AU students. MotorMouth also looks to host more events to spotlight different student artists and art forms.
"It can semi-go past clothes, we had lighters we painted that we are selling and we are coming out with earrings soon, and accessories, so just kind of anything…We want to spotlight musical performances but we are even thinking in the future, like maybe open mics and different things like that. We always are supporting creative experiences in any way we can, but the base of what we do is fashion," said Smith.
In addition to creating an outlet that welcomes members of all different forms of art, MotorMouth also wants to focus on encouraging women in their artistic endeavors. As a majority female team, they have felt empowered through their experiences with MotorMouth and hope to spread that to other women on campus.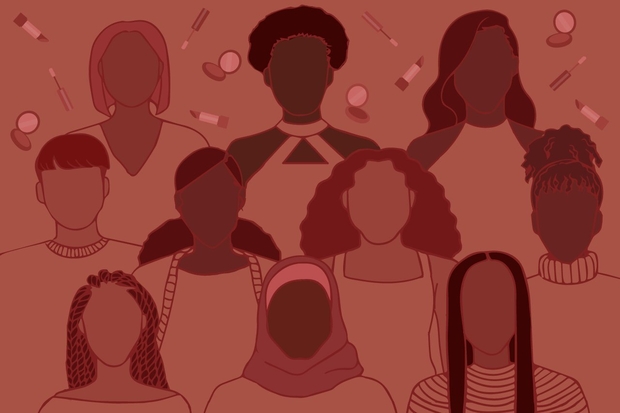 "In the future, we will look to advance and give power to women, to remind them that their creative capability is vast and that the world has room for her. The creative potential is infinite, and to empower women is to look forward to setting an equality of conditions for women in the creative arena," said the MotorMouth team in a statement on female empowerment.
The founders attribute a lot of MotorMouth's success to manifesting their hopes for the brand into reality through taking initiative and putting themselves out there.
"If you just believe something will happen, then you have already given it the possibility to happen," said Kaur.
Looking forward, MotorMouth hopes that they can create a strong enough community on campus and find people to continue the brand after Smith and Kaur graduate. However, if MotorMouth continues to expand beyond campus, its founders are considering staying involved and taking their business to the next level. 
To view some of their pieces both for sale and that have been sold, check out their Instagram @motormouthco. 
MotorMouth gathers clothing pieces themselves to repurpose and upcycle, but also accepts donations. If you would like to donate any clothing or participate in a photo shoot, the creation of clothing, or anything else, they are open to working with anyone interested. Please reach out to [email protected] with any questions.
Photos: Her Campus Media Library
Sources: 1