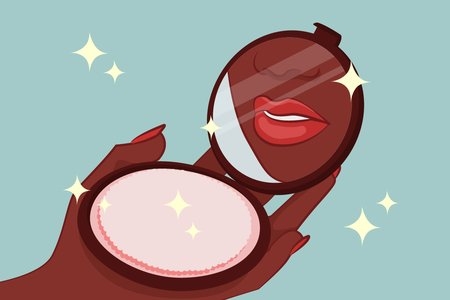 Adebusola Abujade / Her Campus Media
Live Tinted: How a Community Became a Brand
Women of color everywhere know the feeling of not being able to find the right shade of concealer or foundation from high-quality brands. We either have to settle for a shade that is too dark or too pale, overall feeling very unsatisfied with the limited options for us out there. Deepica Mutyala, the founder of Live Tinted Cosmetics, knew this feeling too well and decided to do something about the lack of representation in the makeup industry when she went viral in 2015.
Mutyala posted a video of her correcting her under-eye circles with red lipstick on YouTube. It quickly blew up, and she was featured on The Today Show and Dr. Oz Show. The success of this trick got her thinking about the absence of products that catered to a diverse audience, and she decided to create an Instagram page called Live Tinted. Live Tinted's main purpose was to feature people of color who felt unseen in the media and share their experiences. 
This page grew in its follower count to around 500K followers, and with the support of the growing community, nicknaming themselves, "Tint Fam," she was able to create the brand. Live Tinted launched its first product in May 2019, The Huestick, featuring shades that cater to the often marginalized black and brown communities. Despite this momentous success, the brand has still maintained its commitment to being a "community-first beauty brand focused on including every shade in between" .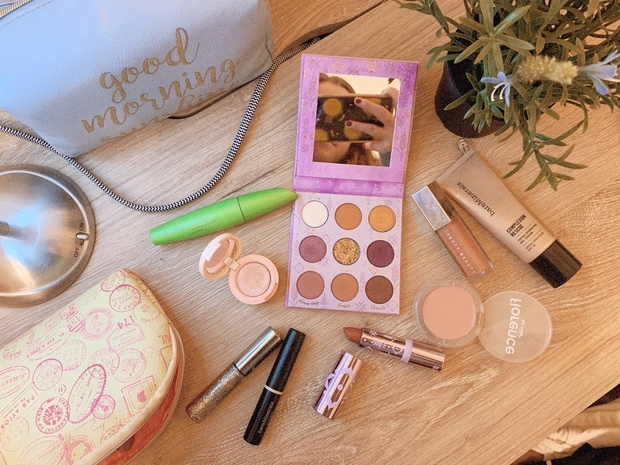 Deepica Mutyala herself got into the industry at a very young age, starting out at an entry-level job on the corporate side of makeup. She talks about feeling left out of media portrayal from a young age, as the women in advertisement campaigns were not usually of Indian descent. In addition, there were very few women of color in the media when it came to Hollywood productions. This struck a nerve, and Mutyala decided that she wanted to create a safe space for minorities like Indians, making a difference in any way that she could. After having the opportunity to better understand the industry right out of college, she decided that she wanted to do something about this lack of representation that she had dealt with her whole life. Mutyala never imagined going viral, and is grateful for the opportunity that it gave her to recognize her dream of creating a beauty brand-- previously only a dream. 
As an Indian-American, I too have also felt the immense disconnect that exists in the makeup industry for women for color and was inspired to see Deepica Mutyala making changes in her own way. It is important that we continue to create safe spaces for us to express what makes us different, despite how much the world wants to shut us down. Deepica Mutyala has provided a great example of what this kind of action looks like, making the world that much more of an inclusive place. 
Photos: Her Campus Media Library