Late Night Hosts Provide Hope and Laughter During The Pandemic
On March 17, 2020, Jimmy Fallon released the first at-home edition of NBC's The Tonight Show Starring Jimmy Fallon after the show suspended live audience tapings due to the outbreak of COVID-19 in New York City. In lieu of a live studio audience and professional camera crew, Fallon spoke to his audience from his house with his wife, Nancy Juvonen, working as the camera operator. According to The Tonight Show's YouTube page, Fallon "will be highlighting a different charity each night that you can donate to and help those in need" during the pandemic.
Also working from home that day was Fallon's celebrity guest, Lin-Manuel Miranda, who sang "Dear Theodosia" from his Broadway musical Hamilton. In this episode, Miranda and Fallon took time to highlight the charity Broadway Cares/Equity Fights AIDS. To encourage his audience to donate to the charity's COVID-19 Emergency Assistance Fund, Fallon organized a fundraiser attached to the YouTube page for this at-home edition of The Tonight Show. As of April 14th, total donations towards the fundraiser have amassed to $52,000.
The result of these at home edition videos of The Tonight Show has proved incredibly endearing and effective. During the COVID-19 pandemic, the joy and laughter Fallon gives to his millions of viewers around the world is its own kind of medicine. In the March 17th video, Fallon said that his reason for starting his at-home edition videos was because "I wanted to put something out there for you guys so that we can just have some levity in these bizarre times."
Fallon is not alone in this transition to home-filmed taping of popular late-night shows. From CBS's The Late Show with Stephen Colbert to Comedy Central's The Daily Show with Trevor Noah, American late-night shows are following social distancing guidelines with the hosts and their family members stepping in to tape their shows from the safety of their apartments or houses. For The Late Show host Stephen Colbert, his son has been filling in as the tech and camera operator, while Colbert's daughter is now in charge of her father's makeup.
This vlog approach has proven to be advantageous for late-night, even providing some relatability to hosts like Fallon, whose net worth is estimated to be around $60 million. Like many parents currently forced to work from home due to the coronavirus, Fallon's at home editions of The Tonight Show are often interrupted by his two adorable daughters and the family dog, Gary, who end up stealing the show. Once the pandemic is over and shows like The Tonight Show return to their live audience tapings, this element of accessible, down-to-earth impromptu family fun will certainly be missed by viewers.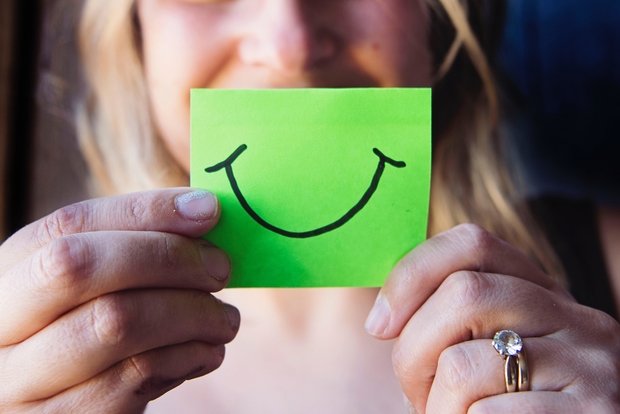 Just Name / Pexels
However, late-night show hosts are not the only celebrities releasing their own home-made shows during the pandemic. Actor John Krasinski, known for The Office and A Quiet Place, has started his own feel-good series on YouTube called Some Good News (SGN). Since high school proms have been canceled due to the pandemic, Krasinski used his platform to create a virtual prom for students where he served as the deejay, with special musical performances by the Jonas Brothers and Billie Eilish. More recently, Krasinski hosted virtual graduation sessions for new college graduates featuring personalized commencement speeches by Oprah Winfrey, Steven Spielberg, Malala Yousafzai, and more.
In a video posted on March 18th, The Late Show host Stephen Colbert took time to remind his audience of the importance of optimism during this tough time. "If there's one good thing that might come out of this, I think it's that in this seemingly divided nation people are doing their best to protect the country's collective well-being," Colbert commented, adding that "everywhere you look people are looking after each other, getting food or cleaning supplies for their neighbor regardless of what that neighbor's politics are… We can still disagree about many things but this crisis has driven home… the truth that this is one great nation united in our belief in and our need for each other."
Photos: Her Campus Media Library