"Buy books from people who want to sell books, not colonize the moon."
Plastered on the window of Greenlight Bookstore in Brooklyn throughout the COVID-19 pandemic, this slogan depicts what has become a harsh reality for many independent bookstores in America.
Amazon's market power skyrocketed as a result of the pandemic, with many Americans logging in to their Prime accounts to buy everything from furniture to fresh groceries to books. At the expense of ethical labor practices, the powerful corporation manages to be the cheapest source for essentially every good a person could buy, thus gaining the loyalty of so many customers.
Where does this leave independent bookstores?
More in need than ever of their community.
Independent bookstores are more than merely a spot to buy a book. They are community hubs, bringing people together for events and creating relationships with their customers to share personal recommendations.
It shouldn't feel like a chore to support these small businesses, especially in a place like Washington D.C. where there are so many creative, unique spots. Here are three of the best independent bookstores in Northwest D.C. that are worth your time of day.
2467 18th Street NW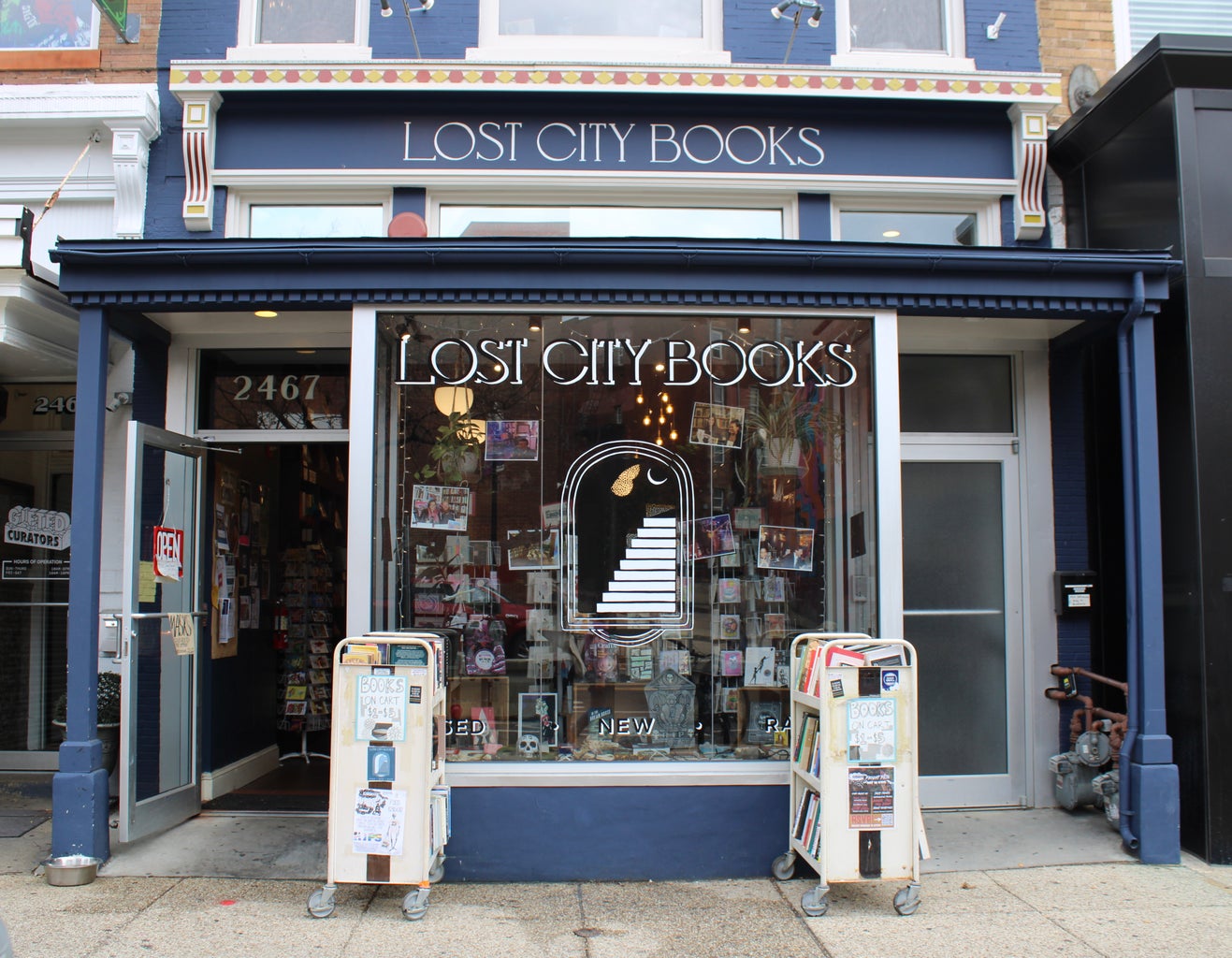 Located in the buzzing neighborhood of Adams Morgan, Lost City Books is a mystical oasis. The shelves are stocked with a combination of new, used, and rare books, many of which share the common theme of prompting exploration and self-reflection.
"We pride ourselves on finding some cool, unique gems in the mix," says Corinne, an employee of Lost City.
Peppered between the many shelves of books are displays of aesthetic merchandise and greeting cards, because every book goes well with a good piece of art.
Make sure to bask in the glory of the second floor, which shows off Lost City's impressive real estate. Housing sections such as cultural studies, nature and environment, and even gardening, the surprisingly spacious upstairs is a bookstore enthusiast's utopia. An array of plants, a vintage candle chandelier, and a charming exposed brick wall add to the magic of the second story.
Lost City serves as a focal point of community engagement. "Working here is special because I get to meet a lot of people who are already living in this community, and we're getting back to our events," Corinne excitedly announced. After a difficult year and a half of isolation, community members are beginning to flock back to Lost City's book clubs, author talks, and poetry open mic nights.
"It's a positive environment," said Corinne as she looked to her coworker and let out a laugh. "We like to call ourselves some pretty cool kids around here."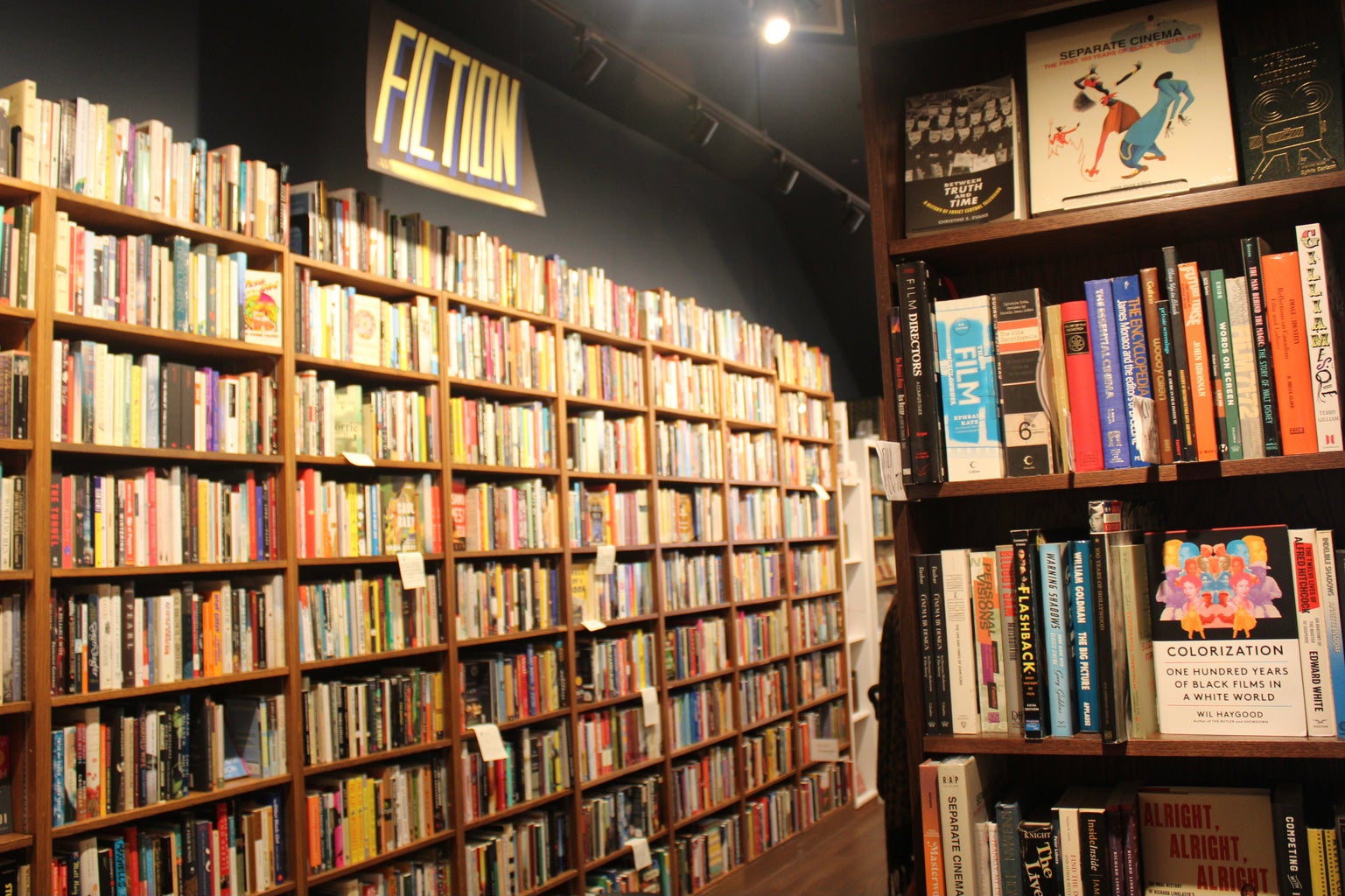 Don't Miss This!
Lost City's Small Press shelf is a must-see. All of the books on this outward-facing display come from small, independent publishers. I'd certainly call that friends supporting friends.
My Find of the Day
"Our Women on the Ground: Essays by Arab Women Reporting from the Arab World" edited by Zahra Hankir
5015 Connecticut Avenue NW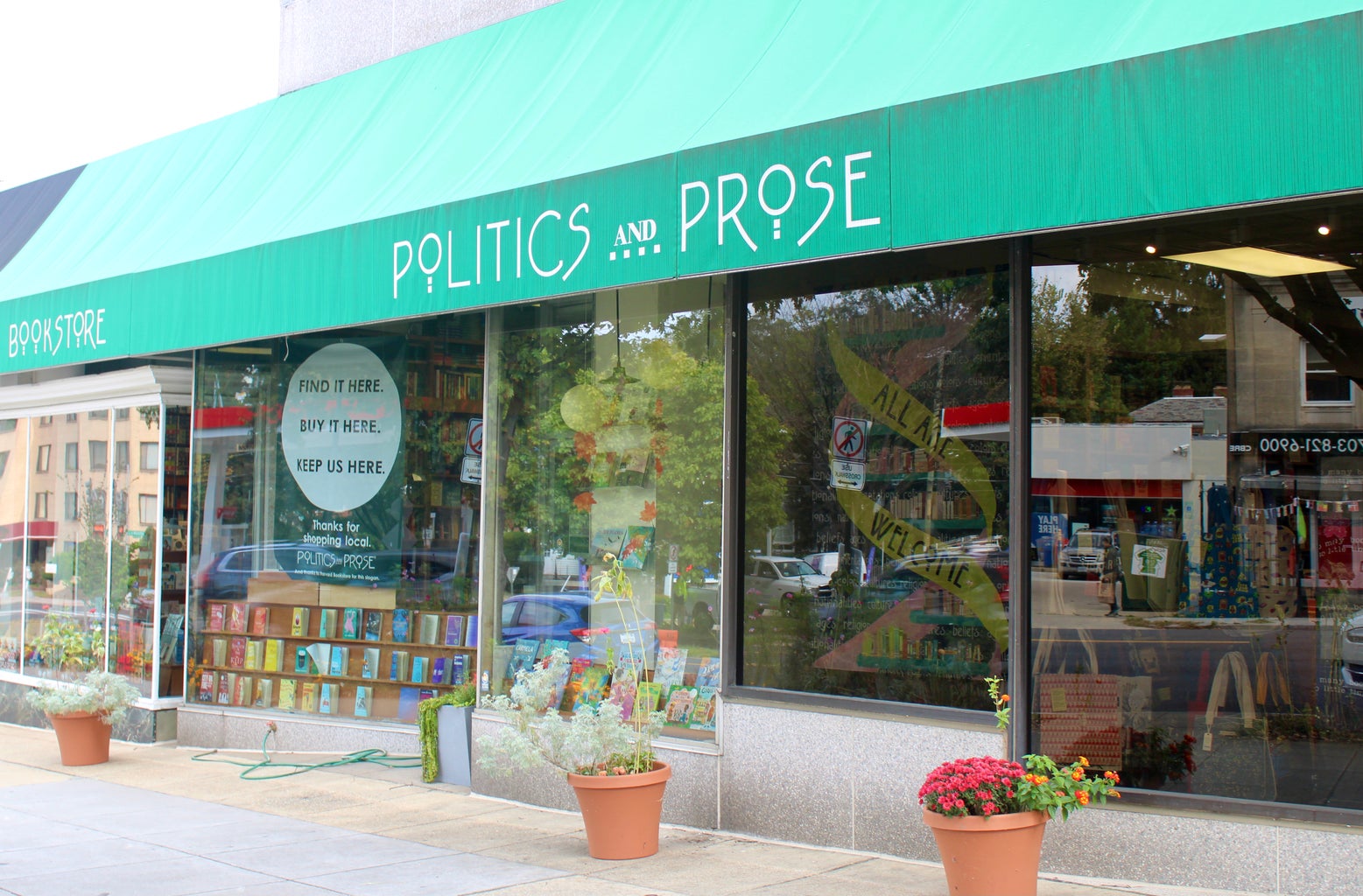 Recently voted the best bookstore in D.C. by The Washington City Paper, Politics and Prose provides an extraordinary selection of books. The sheer size of Politics and Prose allows for an ideal and legible display, with tables of featured genres and topics filling the floor.
Amplifying minority voices is always on the agenda at Politics and Prose, whether through a table featuring Latinx authors for Hispanic Heritage Month or a display of nonfiction from diverse voices.
Myles, an employee of Politics and Prose explained to me that the store fosters a unique work environment. "The people here are fantastic," he said. "I've definitely never worked somewhere where I genuinely wanted to be friends with everyone I work with."
If a premium book selection, top-notch customer service, a massive sale room, and regular visits from authors aren't enough to lure you in, Politics and Prose is also home to The Den, a café located downstairs offering a variety of caffeine, sandwiches, and baked goods.
In addition to the Northwest location, there are two other stores at The Wharf and Union Market.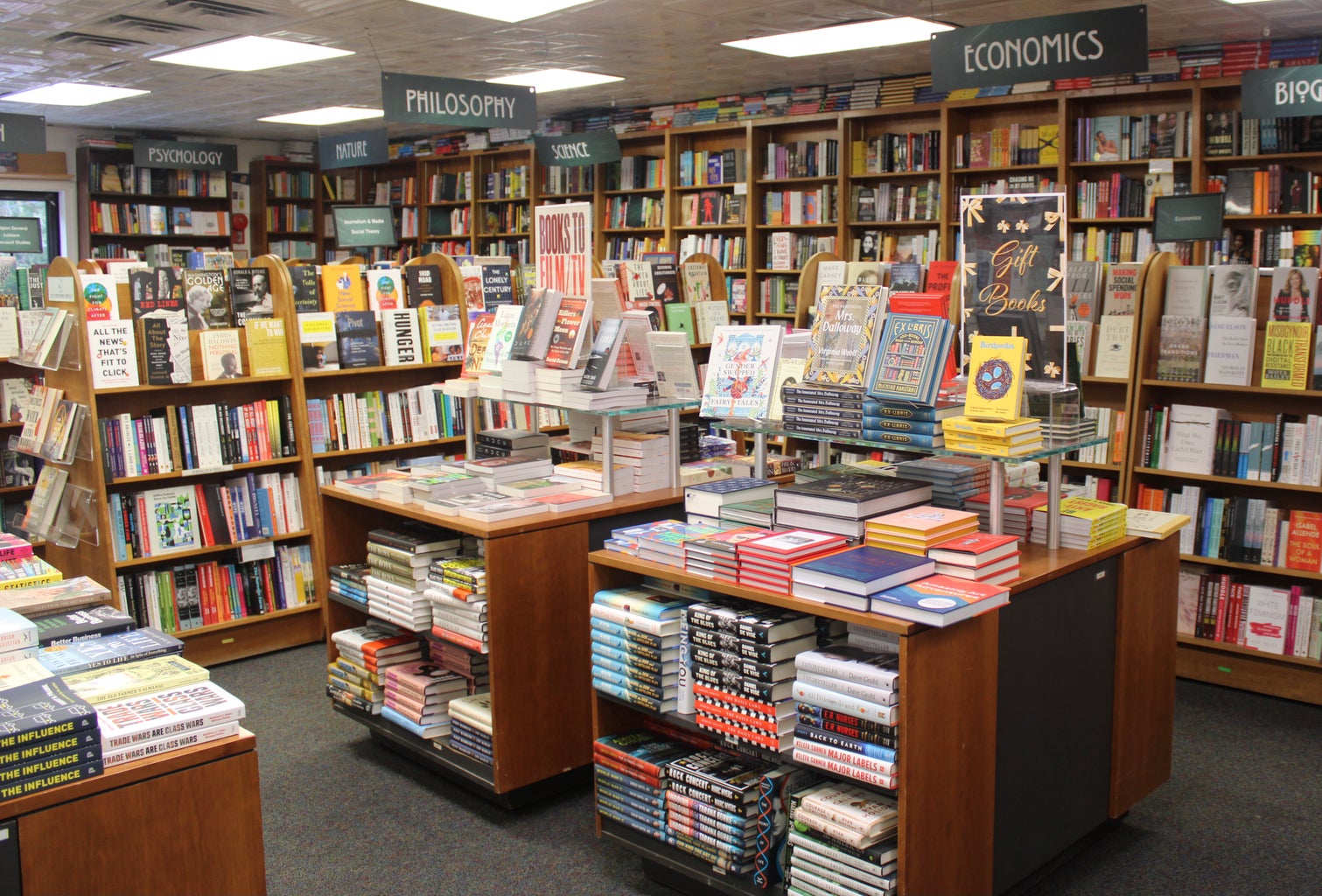 Don't Miss This!
Politics and Prose has an impressively thoughtful Staff Picks section. A hefty share of recommendations from the store's owners and employees provides the wandering shopper with a trustworthy range of options. After all, there's no better person from whom to receive a book rec than a bookseller.
My Find of the Day
"The Body: A Guide for Occupants" by Bill Bryson
2000 P Street NW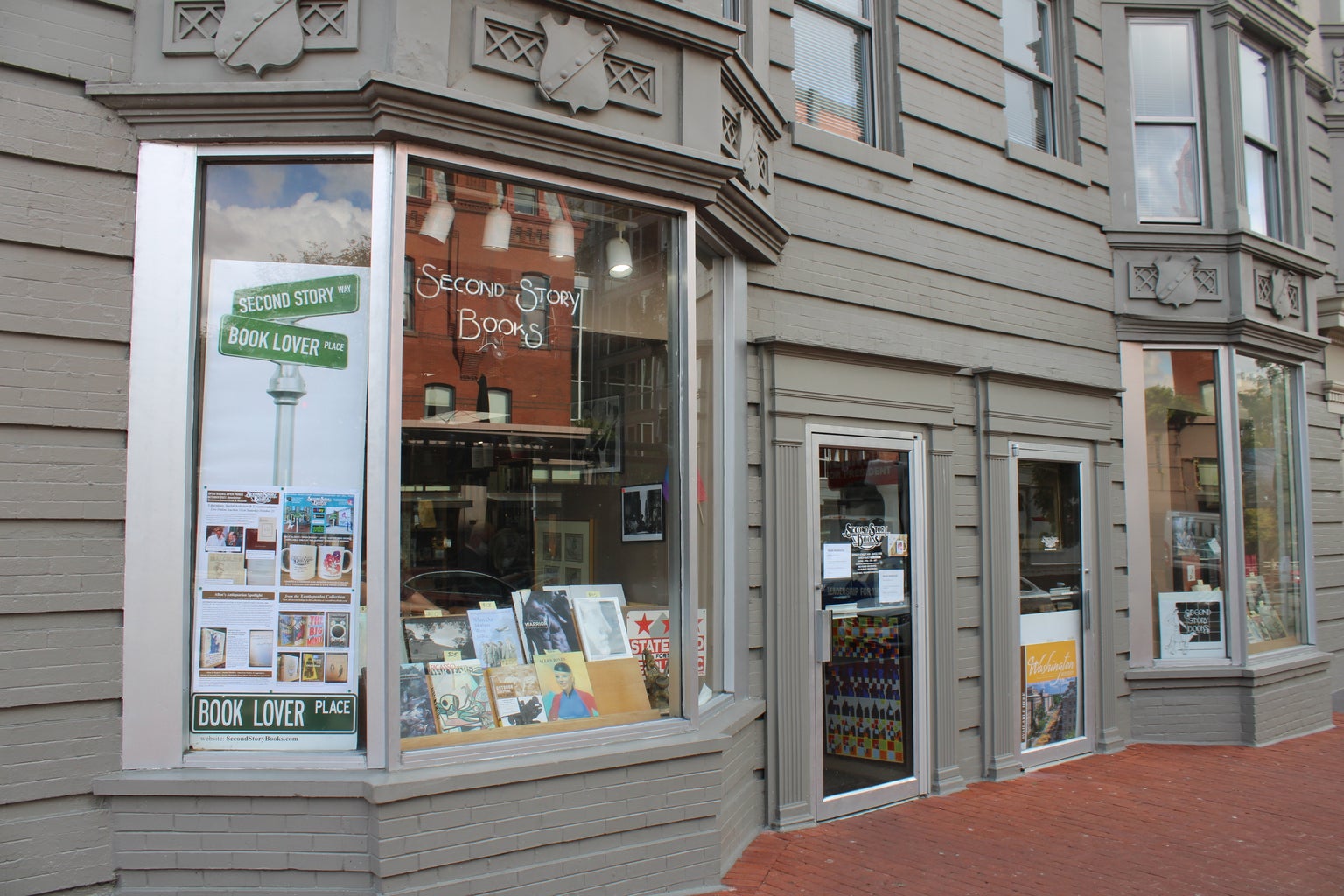 Second Story Books is located in the heart of Dupont Circle. Specializing in used books and rare collectibles, Second Story also offers a variety of maps and prints. "We sell books here that are anywhere from $1 to $50,000," Second Story employee Topher explained. "You get to see a lot of different people from the community."
In addition to the community members coming in for an affordable new read, dealers interested in collectibles regularly frequent Second Story, one of the only physical storefronts in the area still selling rare books.
According to Topher, most of the rare books that Second Story sells today are through their online store, but the physical presence of numerous cases of several-century old books certainly enhances the character and charm of the physical shop.
A fellow book shopper also told me to add Second Story's Rockville Warehouse to my bucket list, but to save it for a day when I have at least two hours available to browse. Situated less than a 30-minute drive outside of D.C, the Warehouse in Rockville, Maryland houses an additional half-million books, vintage art pieces, CDs, and DVDs.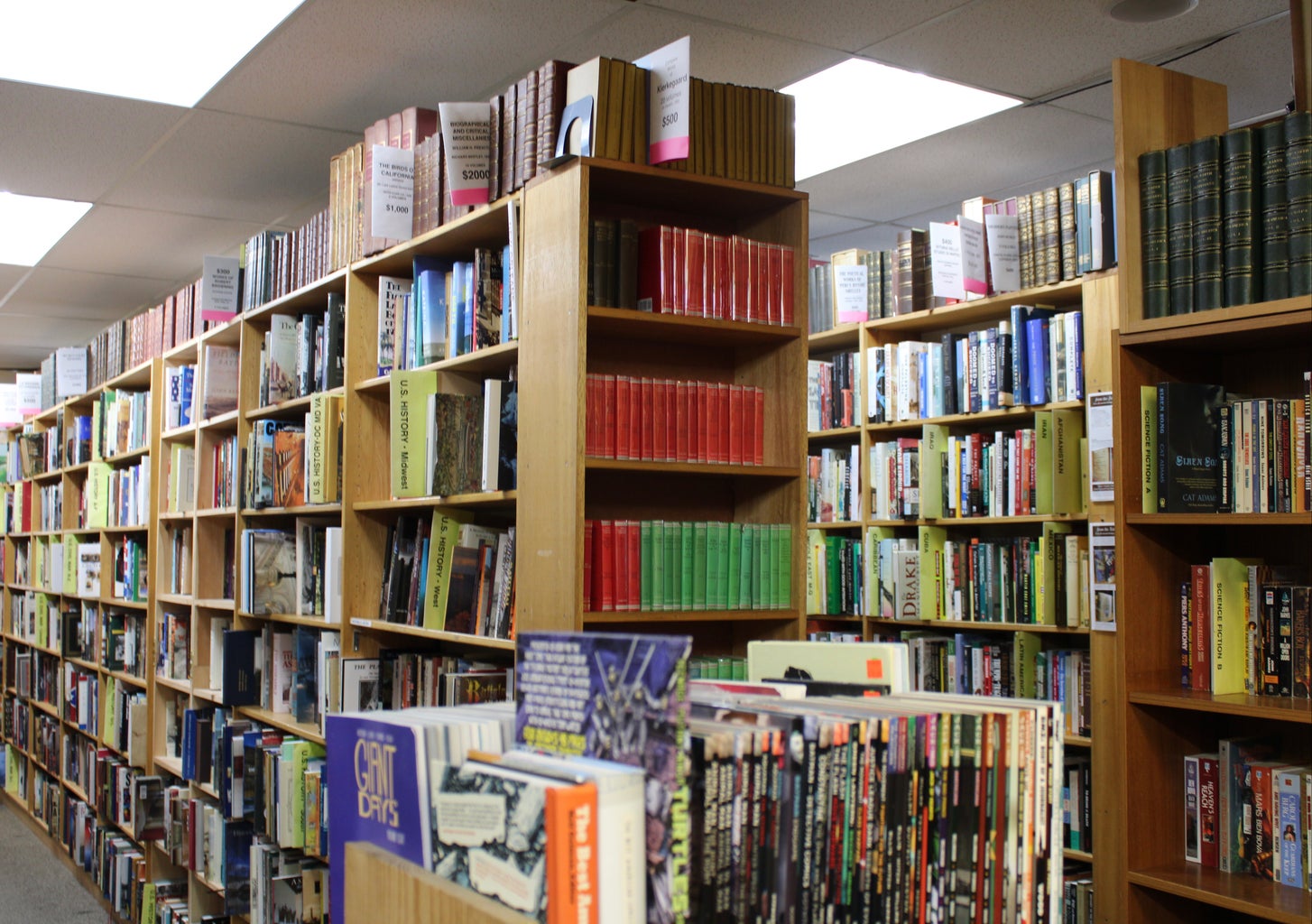 Don't Miss This!
Second Story's cases of rare books feel like peering at a museum display. Currently, their oldest book is from 1502, and it falls within the range of several others from the sixteenth century selling for $45,000. Although the valuable antiques could be found in a museum, Topher said many people are drawn to their storefront because the books are more accessible than they would be behind a museum case. In fact, customers can even touch the 500-year old books.
My Find of the Day
"A Burning" by Megha Majumdar