How to Make Money on a College Campus (Without Having a Real Job)
The life of a college student is endlessly busy. The ability to keep up good grades and extracurriculars while also working a part-time job is an exhausting endeavor. What many college students don't know about, however, are the kinds of jobs that don't require hours of commitment yet still reap generous rewards. Here are 3 examples of easy, low-commitment jobs that are perfect for college students because you can make your own schedule and still make a decent amount of money every week.
Rover
Before you read any further, if you dislike or are allergic to dogs and cats you might want to skip ahead. That said, this app is a life-changer. 
What does the app entail?
Rover is an app that connects you with people who need help taking care of their dogs and cats. You can sign up as a dog walker, an overnight dog/cat sitter, someone who does drop-in visits to feed/visit dogs and cats during the day, or you can even host doggy daycare if you have your own living space and are okay with dogs/cats getting dropped off there for the day. The possibilities are endless. The sign-up process takes a long time and they run a background check on you, however once you are signed up the process of booking jobs is easy. You mark on your calendar the available dates for each service that you can provide, and you will receive messages from potential clients via the app. Usually, clients want to do a "Meet and Greet" before they actually book the job as well. 
How much is the pay?
You can set your own rates (Rover recommends a starting fee for each type of job) and Rover takes 20% of what you make. As you gain reviews and status it is common for people to increase their rates. Examples of prices are $30 per animal per night for overnight jobs, $20 for each drop-in visit and $10 per 30 minute walk. 
Negatives and positives?
I am an avid Rover user myself, and I have had many housesitting jobs within walking distance from my dorm. The ability to stay overnight in a real bed, cuddle with animals all day while you do your homework, use a real shower and not have to pay to do your laundry are all huge benefits – especially for college students. Some owners are extra nice and will tell you to eat their food too!
Although the number of job offers you get is not consistent, the jobs themselves are easy to do and usually come with several benefits. Once you make a network of dog and cat owners who request your services it can become a consistent source of extra income without strict commitment.
Wag
Wag is another app geared towards dog-lovers. This app is specifically for dog-walking. A fellow AU student, Lissel Mason, provided firsthand information of what using the app is like.
What is the schedule like? 
Lissel: "You make your own schedule since you book the walks individually. You can book reoccurring walks if that works better with your schedule. It's like Uber for dogs."
How do you get paid, and how much?
Lissel: "You get paid a week from your first walk in that week. It could be a steady source of income if you choose to do walks every day however it can be hard in our area since most walks are requested in downtown DC. The prices are usually $8.20 for a 20 minute walk, $12-15 for 30 minutes and $18-20 for an hour, but the prices do depend on the owner so they may be lower and higher."
Are there any negatives?
Lissel: "Because most walks are requested in downtown dc transportation is important. I can only do it when I have a chunk of time or on the weekends since transportation takes a good amount of time."
Babysitting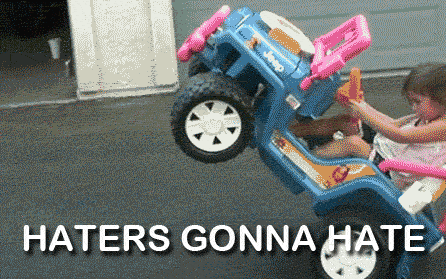 A common friend of college students, babysitting jobs are great sources of income if you can find a family consistently in need of your services. Some websites where you can find babysitting jobs include sittercity.com, care.com, and urbansitter.com. A fellow AU student, Kiley Browne, talks about her experience with babysitting while at AU.
How did you find babysitting jobs?
Kiley: "My sorority has a Facebook page dedicated to babysitting opportunities so I decided to check out the page and saw that one of my good friends posted a babysitting job on behalf of her friend who had babysat for the family previously."
What does the job entail?
Kiley: "If it were not for the commute to Bethesda the job would be perfect. I babysit for 11 year-old twin girls and a lot of the job is just driving them to and picking them up from extracurricular activities in a car provided by the family. They live in Bethesda which is relatively convenient but they aren't close to any of the Bethesda area metro stops so the commute requires taking the metro, the bus and then walking. This semester I only babysit twice a week. I also find babysitting in college to be nice because you get to spend time in a real home and be acquainted with the family dynamic that many of us don't get at school!"
What is the pay like?
Kiley: "I get paid $15 an hour which is less than what most people I know get paid in northwest DC (I'd say people typically get paid 20$/hour). Overall it's an easy way to make money and isn't a huge time commitment. I make 120$ a week from babysitting twice a week which is enough to make the job worth it!"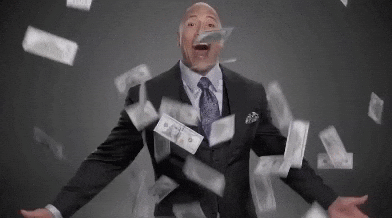 If you don't have time for a generic part-time job as a college student but you need some extra cash, it's worth it to look into one (or more!) of these options. All of these jobs are low commitment with a decently high reward, with the added bonus of cute dogs and cats. Also, once you get started and begin to make connections, a lot of families will continue to request your services (whether it's babysitting, dogsitting, etc) and you can end up with a steady source of income on the side. Happy earning!