How Alexandria Ocasio-Cortez Is Breaking Stereotypes
Alexandria Ocasio Cortez (AOC) is breaking down stereotypes. She became the representative for New York's 14th congressional district in 2018 and is considered one of the most well known Latina womxn in the House of Representatives. 
AOC became a representative at the age of 29, making her the youngest womxn to be in Congress. She graduated with her Bachelor's degree in economics and international relations from Boston University in 2011, and during those years, she worked with Senator Ted Kennedy. Her work with Senator Kennedy influenced her to organize a group of Latinx youth in the Bronx to help better the community. Being a leader for this group of young people led her to be an Educational Director with the National Hispanic Institute, where she helped Americans, Dreamers, and undocumented people in the community find a voice and feel safe.
Sunrise Movement AOC is not just a representative or a part of the Democratic Party; she is a role model for many young people, especially girls and Latinas. She makes girls feel confident, empowered, and makes them feel as if they have a voice. AOC provides representation for Latinas in Congress and also sets an example for girls to be involved in politics because they are just as capable as any other man. 
It is hard being a womxn in Congress, let alone a young Latina womxn in Congress. AOC's background is not the typical background of a congresswoman. She uses her upbringing to differentiate herself in Congress, and her dedication allows her to connect with her constituents and listen to them, not just because she wants their votes, but because she cares about the wellbeing of her community.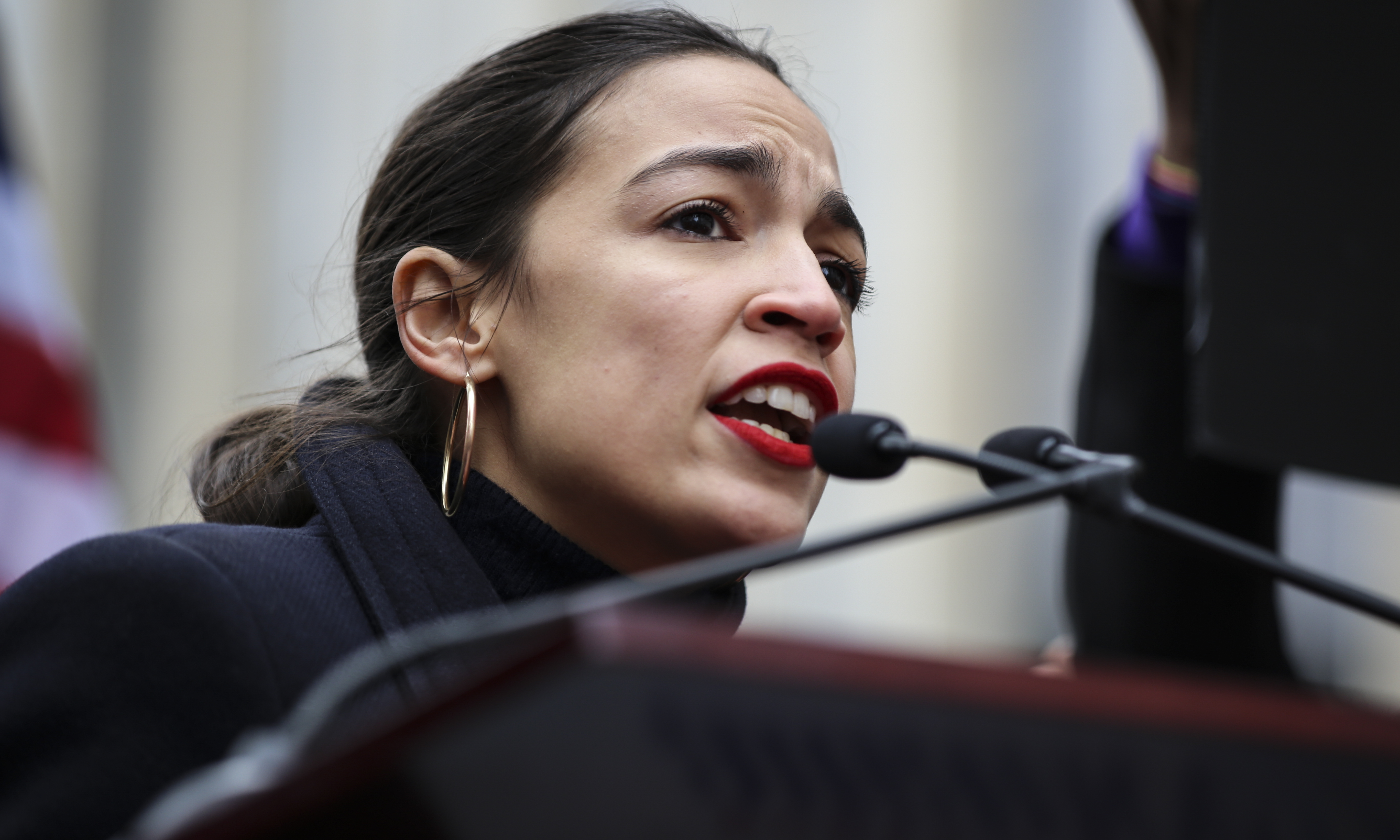 @ocasio2018 - Instagram AOC only has a Bachelor's degree, whereas many of the other representatives have law degrees. Although a law degree is not a requirement to be a representative, it illustrates that AOC was already breaking barriers because she just had a Bachelor's degree. AOC was also a bartender after college to help her family after the death of her father, which illustrates she is not the typical wealthy girl that one would expect to be involved in politics. 
AOC's presence in Congress highlights the need for more inclusion. There is a need for more diversity, more womxn of different cultural, religious, and racial backgrounds who will highlight the voices of those being marginalized in their communities, and be a foundation for the future generations. 
Photos: Her Campus Media Library