Her Campus at American University has made major strides not only in the AU media community but also nationally. All that has been created would not be possible without our executive board. This semester, six members of HCAU's executive board are graduating and we felt they each deserved recognition for their accomplishments.
Peyton Bigora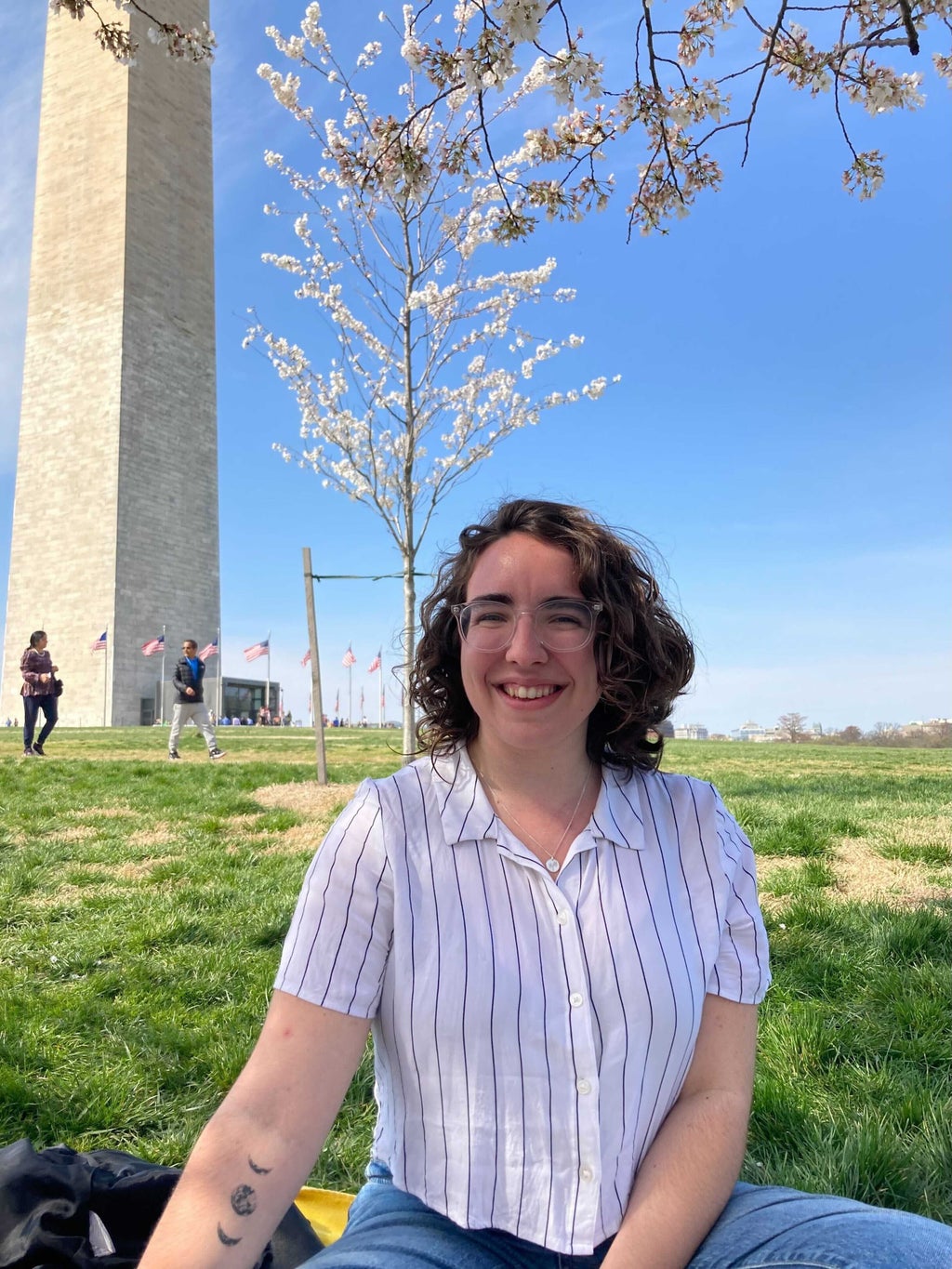 Peyton Bigora, current editor-in-chief of Her Campus at American University, is graduating from the School of Communications at American University with a bachelors of journalism. She has been a member of HCAU for all four years of her college career and has been a member of the executive board for three and a half years.
Bigora served as section editor for a year, managing editor for one and a half years and editor-in-chief for her final year at American University. After graduation, she plans to stay in Washington, D.C., and freelance. Some of her favorite events during her time with Her Campus include the white house tour during the Spring semester in 2020 right before the pandemic and all e-board events.
Bigora holds HCAU dear to her heart as this organization has taken her on a journey of self-discovery and friendship.
"It's how I made so many of my friends, discovered myself as a journalist, and felt the safest," Bigora said.
Her favorite article she wrote for HCAU was for Issue 007 of the Collegiette Magazine, "Black, Queer Bookstore Builds 'Loyal' National Following." Even though Bigora is graduating from college as students return to in-person learning, she holds a lot of hope for this organization.
"Now that we are back in person, I just hope Her Campus can continue to grow and continue to be the platform college women need," Bigora said.
Noel James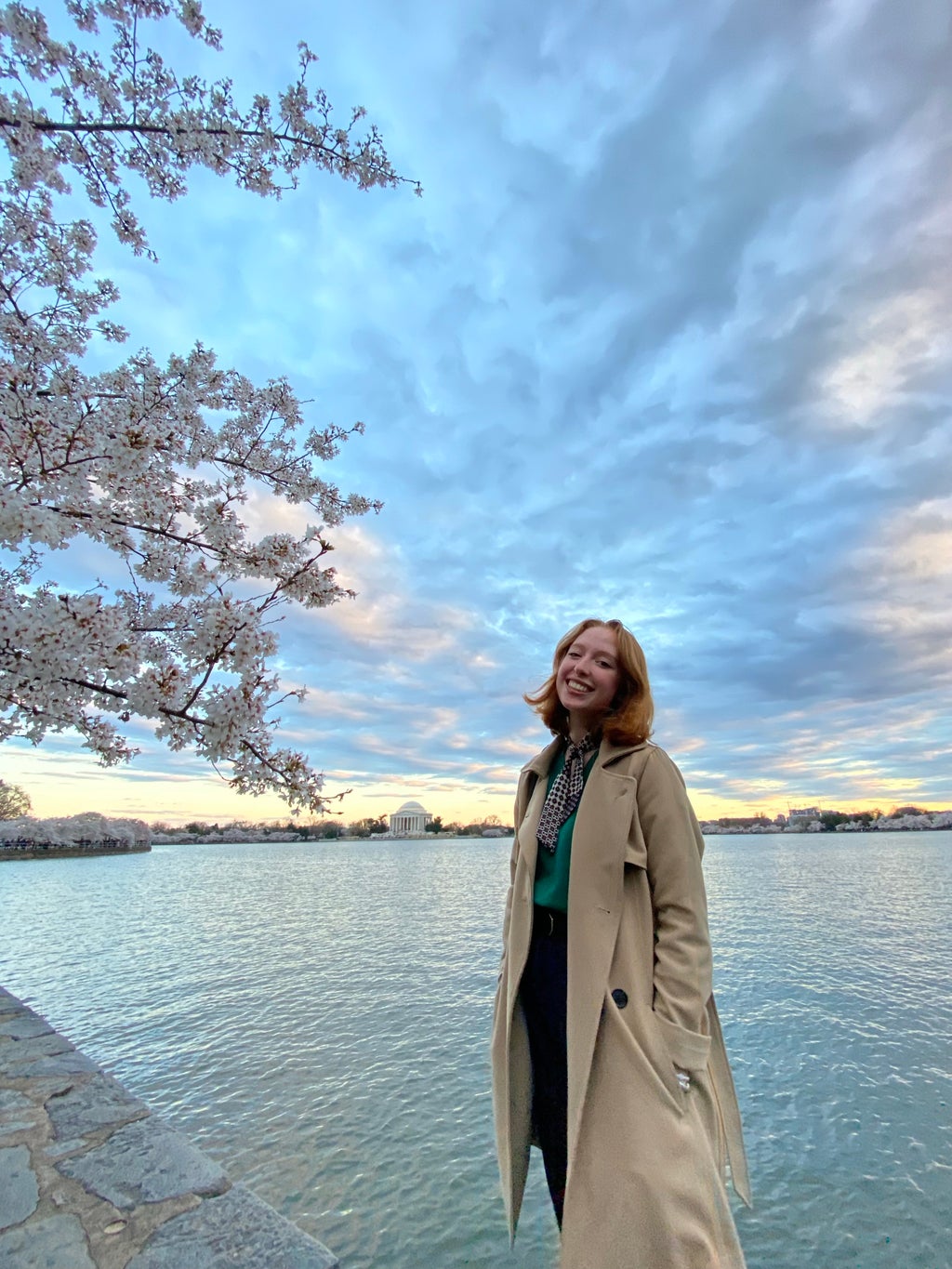 Noel James, current President of Her Campus American is graduating from the School of International Service with a bachelors of International Relations and minors in Legal Studies and Women's, Gender and Sexuality Studies.
James has been a member of HCAU for two years, spending three semesters with the design team and one as events director and closing out her time with the organization as president during the spring 2022 semester. She states that her favorite part of Her Campus is getting to see everyone every Monday, particularly in-person.
She values that she was able to "create our own and special version of Her Campus".
James finds that HCAU is a great way to find a platform and voice while surrounded by intelligent and inspiring people. She hopes that in the future Her Campus will continue to collaborate with amazing organizations and embrace and display various perspectives.
Following graduation, James plans to travel and work!
Sophie Gilbert
Sophie Gilbert, current design director of Her Campus American University is graduating with a Bachelors of Public Relations and Strategic Communications.
Sophie served as design director from April 2019 to May 2022 and truly transformed the Her Campus print magazine, "Collegiette." Prior to being the design director, she was a general member of the design team. She has been a part of Her Campus for three and a half years.
Other activities Sophie was involved in throughout college was a Communication and Graphic Design Intern at the Office of Sustainability. In addition, she held various internships in marketing and public relations at agencies and nonprofits. She also does freelance work and has helped her father build a non-profit organization.
Her Campus was a large part of Sophie's college career and she greatly values the organization. "It's a group of smart, talented, strong-willed women that create a welcoming and supportive community," Gilbert said.
In addition, the design aspect of the group was greatly influential for Sophie with it being "a creative outlet throughout college." Gilbert's creativity was often shown in print with her favorite "Collegiette" issue being Issue 005 Spring 2021.
Following graduation, Sophie will travel to Israel and then return home to Milwaukee. She plans on doing freelance during her job search.
Gilbert is excited for her next steps and is sure HCAU will continue to foster community just as it did for her.
Katt McCann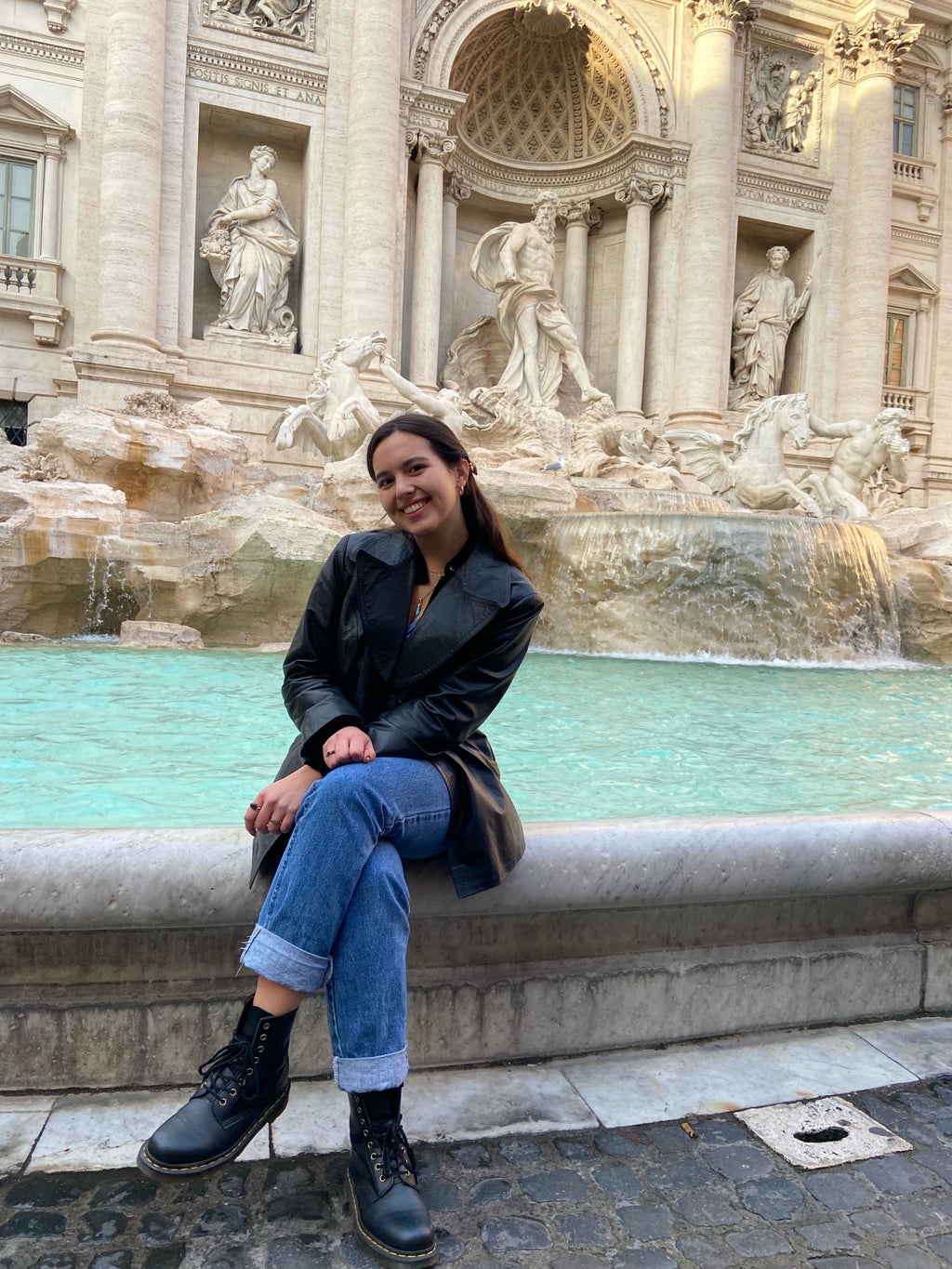 Katt McCann is Her Campus American University's current breaking news editor and is graduating with a bachelors of journalism from the School of Communications. She has been a member of HerCampus throughout her entire college career and worked on the social media team for three semesters.
McCann has also participated in several other clubs on campus including, AU in Motion, AmLit, Creative Writing Club and Community Based Research Scholars.
Her Campus has been a staple in McCann's college career and two of her favorite memories from her time at Her Campus have been touring the White House and in-person e-board meetings.
To McCann, Her Campus means "a strong community of women who support each other academically, professionally and beyond into our personal lives." She continues that "it is a group where people can grow and learn and most importantly have a platform to write about what means most to them."
Her favorite article that she wrote for HerCampus was "Time for Change: Anti-Blackness in the Latinx Community" and hopes that HerCampus will continue to grow and be fearless in attacking any important articles that come our way.
After graduation McCann plans to move back home, start her career, begin writing her book and read a lot!
Emilie Austin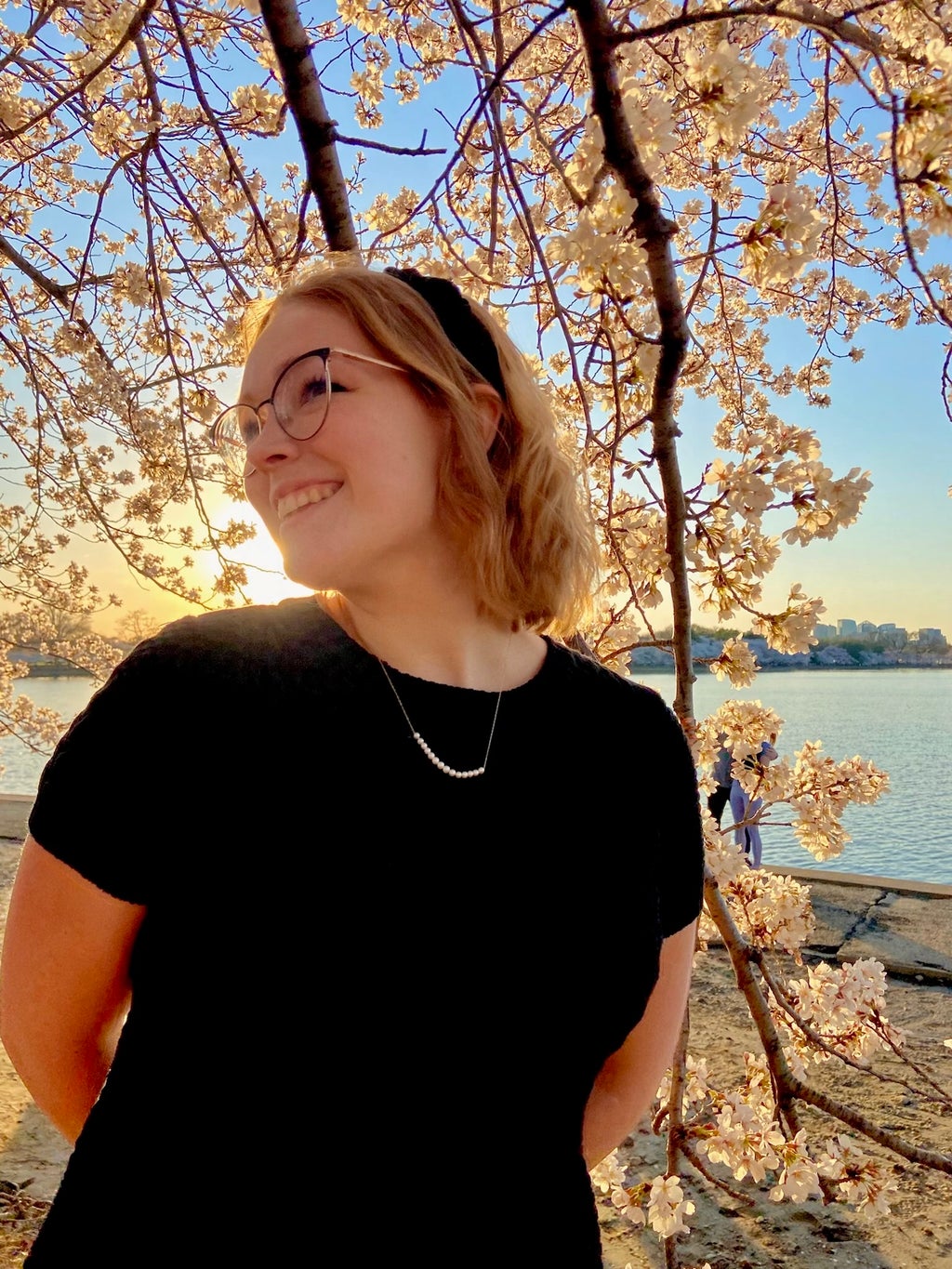 Emilie Austin, HCAU's social media director, is graduating from the School of International Service with a bachelors of International Relations with a certificate in Peace Corps Prep. Austin joined HCAU during the Spring 2020 semester as a writer. She then held the social media editor position during the Fall 2020 semester and was promoted to social media director during Spring 2021.
Austin has been a part of various clubs and organizations during her time at AU including the Global Scholars Program, Sisterhood of International Engagement and volunteered during her free time. Some of her favorite memories during her time at HCAU are eboard bonding events and in-person meetings because these women mean the world to her.
"HCAU has been such a welcoming and fun and vibrant community of support," Austin said. "HCAU has allowed me to explore my passions without any pressure which is so rare and valuable. I also love all of the women in HCAU because they are so uplifting and loving."
After graduation Austin plans to work in Washington and travel!
Rebecca Cichock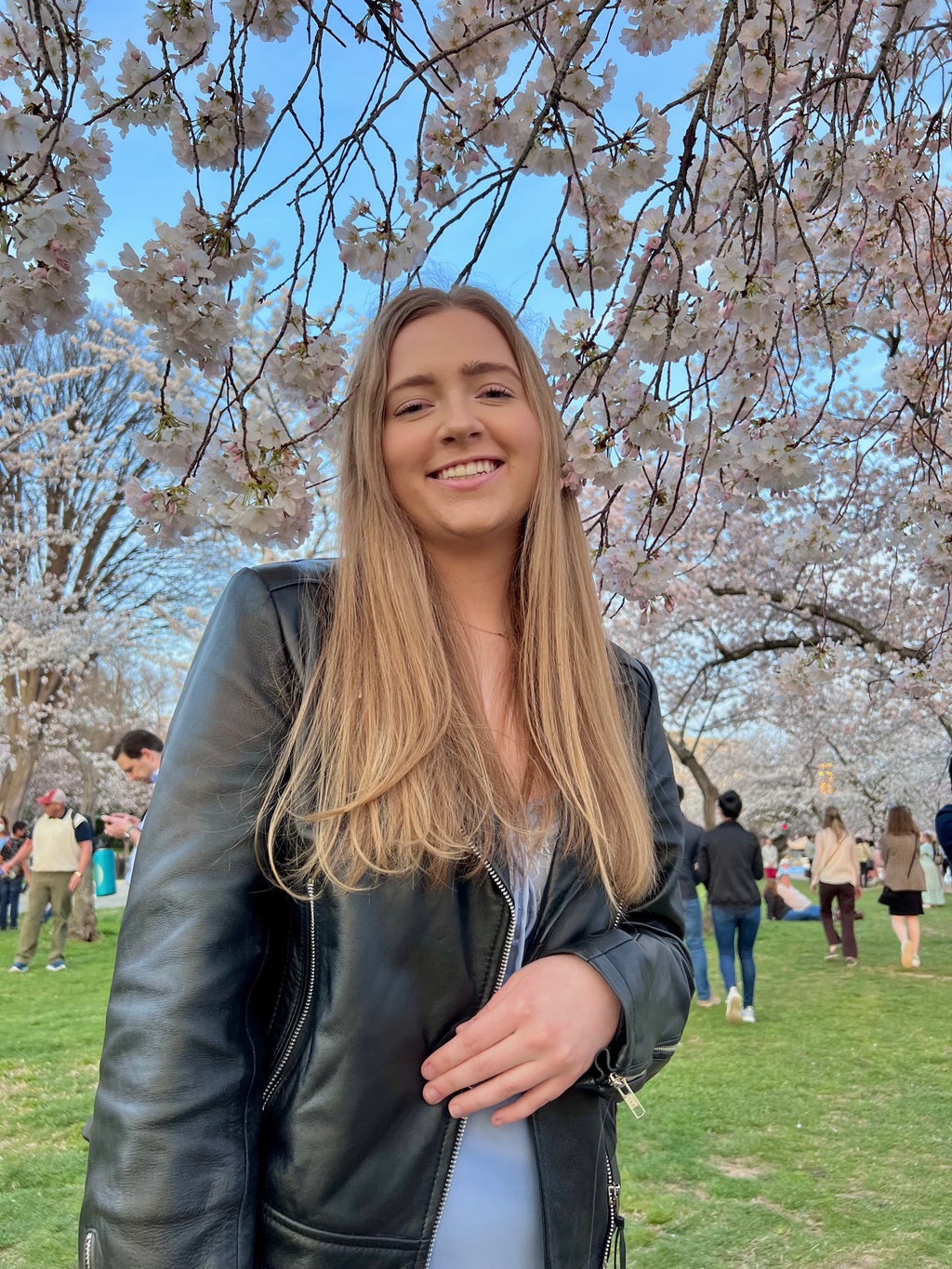 Rebecca Cichock, current Tik Tok curator of Her Campus American is graduating from the school of international service with a degree in international studies.
She has been a member of Her Campus for two and a half years and has loved it as a place to explore interests and find friends. Cichock's favorite article she's written is ​​"Hollywood's Celebrity Scandal Double Standard." She finds that Her Campus AU helped her learn new skills, broadened her comfort zone, and made core memories with great people.
For the future of Her Campus Cichock hopes to see HCAU taken more seriously as a media organization. She said, "[w]e have some amazingly talented writers and seeing them given more respect."
Following graduation, Rebecca will be traveling all of May and then starting the job search.
We are so incredibly proud of all our graduating seniors and we will miss each of them very dearly, but we cannot wait to see what they do after graduation!