Here's Why It's So Important that Hayley Kiyoko is Coming to AMFest
That's right! Hayley Kiyoko, the Lesbian Jesus herself, is coming to American University for a free concert. Kiyoko is known for her popular songs, "Curious," "What I Need," and the classic "Girls Like Girls." Kiyoko is headlining the annual AMFest, which is planned by the AU Student Government (AUSG). AUSG has announced that AMFest will be on April 20th at 2 pm on the quad, but they are not announcing the specific timeline of the show. So if you want to see Lesbian Jesus, who will probably be the final act, it is likely that you will have to stay until the end of AMFest at 11 pm.
Who is Hayley Kiyoko?
Yes, she is that girl from Lemonade Mouth, but she is also so much more. Her acting career is still ongoing, but she started her music career in a girl group, The Stunners, eight years ago. But she soon started her solo career in 2015, and by now she has released a studio album called Expectations, directed 6 of her own music videos, won the 2018 MTV VMA award for Push Artist of the Year and won the 2018 Billboard Rising Star Award. She notably started the end of referring to 2018 as #20GayTeen, which is still ongoing in 2019.">
Why is this such a big deal? . . . Representation!
AMFest only began in 2016, but every headlining artist before Hayley Kiyoko has been male. Not only Kiyoko a woman, but she is also half Japanese and a lesbian, making her representative of the queer community, women, people of color and all the intersections in between. Seeing a famous woman make it and represent internationality is a huge inspiration for people with underrepresented identities everywhere.
Hayley Kiyoko is making history and providing groundbreaking representation as a lesbian pop-star. Usually, when queer women are represented in media it is for the purpose of the male gaze because women loving women are fetishized by cis-het men, and the media industrial complex profits off of that fetish. Finally, there is a more accurate representation of queer women in media, by queer women for queer women, thanks to Hayley Kiyoko.
Kiyoko's music intentionally and notably uses she/her pronouns to show who her songs are about and who her heartbreak is for. This is meaningful for any girl who has had to awkwardly sing straight songs. By using gendered pronouns in her music, Kiyoko is normalizing queer love, which is incredibly important for queer women to hear as they exist in a society that silences queer identities. Her idea is that if she depicts queer love in popular culture, her fans can look at that and realize that queer love is possible for them too. Kiyoko often explains in interviews that she is leading by example, by accepting herself she hopes others can practice self-love as well.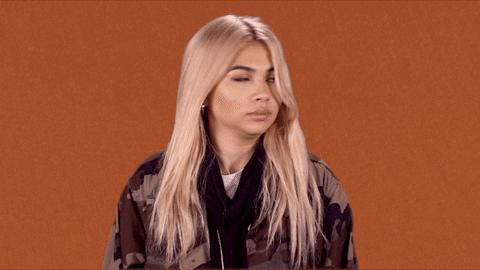 Another reason Kiyoko is a representation queen is that her lyrics are unapologetically queer. "Girls Like Girls" was her first song which specifically displayed a queer love story with the infamous line "girls like girls like boys do, nothing new." Since "Girls Like Girls" all of her songs have described her experience with queer love, attraction, and heartbreak.
Beyond her music, she is very open about her experiences of coming out and not letting this heteronormative society get in her way. Kiyoko openly discusses her personal stories of finding herself, accepting herself and finding and losing love. By publicly sharing her personal narratives, she gives a voice to queer women everywhere who are silenced by society or underrepresented by the LGBTQ+ community.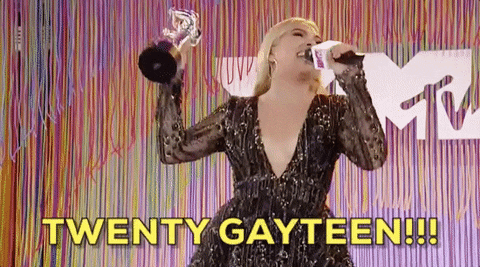 Kiyoko can be very outwardly queer, but at the same time, she redefines the expectations that are placed on queer women. Usually, society expects lesbians to be very butch and masculine presenting while also expecting women to be and present feminine as well. This contradiction often puts queer women in a double bind, but Kiyoko rejects theses expectations and creates a new goal for queer girl style and presentation. On the red carpet, you can find her wearing anything from a dress to a full suit. In her daily life and music videos, her style can't be defined as masculine or feminine. It can only be described as gay, which makes her the epitome of gay style.
Hayley Kiyoko is a queer queen, and it is so amazing that she will be doing a free concert at AU. We are so proud to welcome her as we know she will bring representation to AMFest and will rock the stage on April 20th. And if you see a queer friend behind you, let them to the front row to see their Lesbian Jesus.