Original Illustration by Gina Escandon for Her Campus Media
A Guide to Supporting Each Other During COVID-19
While COVID-19 has taken a heavy toll on populations around the world, it has impacted our nation in ways that reach beyond just hospital beds. With many people risking their lives to do their jobs, others losing their jobs, and thousands of businesses closing, it is essential to look out for the community around you. 
Here are some important community members you can give a helping hand during this stressful time.
Healthcare Professionals and First Responders
Healthcare personnel and first responders have put themselves on the front lines during this pandemic, often without adequate equipment, so it is only right to show some appreciation for their sacrifice.
Donating and buying food for these professionals can help make sure they stay healthy on the job and have a little something to brighten their day. While some businesses have taken it into their own hands to provide meals to these workers, family and friends can also use delivery services to surprise loved ones on the job.
Also, donating any extra supplies can also go a long way to help these professionals stay safe while they care for others. Do not buy unnecessary supplies just because you are nervous. If you are not on the frontlines and do not need personal protective equipment, please do not purchase these vital items.
Finally, take their advice. Make sure to continue staying home, practicing social distancing, and washing your hands often. Follow their advice to stay healthy and to keep those around you healthy as well.
To learn how to protect yourself, visit the Center for Disease Control for more information on COVID-19 and how it spreads.
Local Businesses
The biggest way to support local business during this global pandemic is to simply buy online. For people who have a solid source of income, ordering out and taking a rest from cooking will provide a tasty meal while supporting local restaurants. Some restaurants that have never delivered before are even testing the waters in order to stay open.
If possible, it is also encouraged to keep paying your house cleaners, landscapers, dog walkers, or anyone else that has an income dependent on clients like you. Generous acts like this can make a huge difference for small businesses and their workers.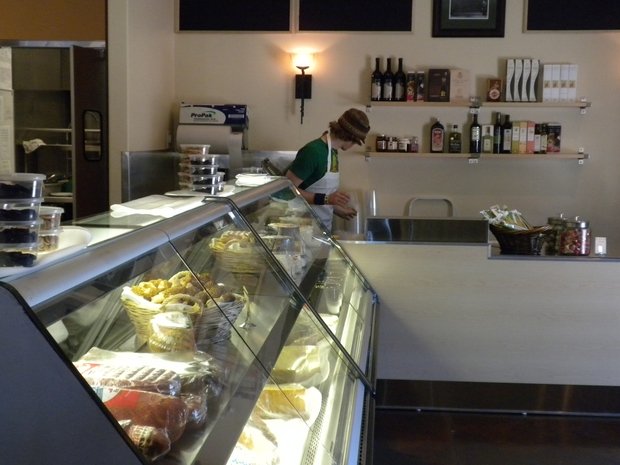 marinatemebaby | Pixabay Buying gift cards to use after social distancing is lifted can also help sustain businesses and be a treat for yourself later on!
If you are looking to get fit, look into whether your local gyms and studios are offering online video classes. This can be a great way to stay active while in quarantine.
Other professions, such as tax accountants, therapists, and music teachers have also moved online so look into who is offering what and take advantage of these services.
Finally, when possible, try to tip well. Delivery workers are putting themselves at risk to bring you your meal, so adding a few extra dollars on to their tip would be greatly appreciated.
To learn more about how small businesses have been affected by COVID-19 and what they are doing to cope with the impacts, read this article by CNBC.
Vulnerable Populations
During this global pandemic there are certain populations who do not have the luxury to run to the store and stockpile items, or even have a house to quarantine within. Various vulnerable populations are still battling against financial issues, food insecurity, housing instability, and access to other essential services,
One thing people can do from home is to share information such as which schools in the area are providing meals for children. 
Various organizations such as Meals on Wheels are continuing to deliver food to seniors, but are in need of more funding in order to take proper precautions and to continue their mission. If you feel comfortable leaving the house, some local food banks are still relying on volunteers to help create food bundles and deliver groceries, which is a great way to help serve your community.
Many non-profits require volunteers for their programs and services to run smoothly, so if you are able and willing, reach out to nonprofits near you to see how you can best help during this pandemic. 
Another viable way to help individuals and organizations that need your help is to use your voice and advocate for change. Make people aware of the importance of social distancing, of the resources your community offers, and any other information people affected by COVID-19 might need. Your voice is powerful and through social media networks it is easy to get the word out.
To sum it all down to three words: donate, volunteer, and advocate. The small things you do can go a long way, so remember to keep caring for the community around you.
Check out this great resource to learn how you can best help vulnerable populations during COVID-19. The Washington Post has also compiled a list of nonprofits that are in need of donations at this time.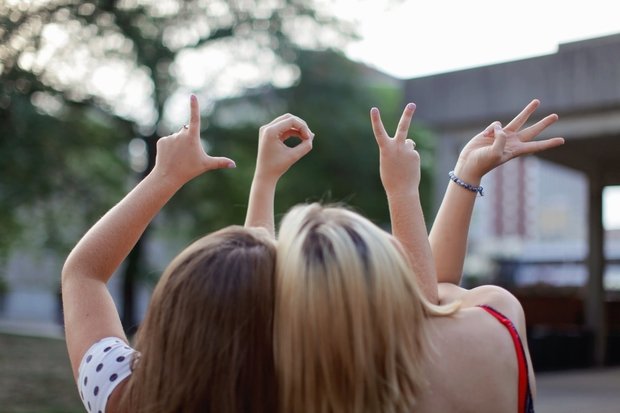 Pexels / Leah Kelley
Photos: Her Campus Media