The Grammys and their Consistent Lack of Representation
With the start of a new year comes the influx of awards shows, honoring the professionals who spend their lives creating the entertainment we consume daily. They can be fun, especially when you're young- all the beautiful attendees dressed up in their innovative ballgowns and classic tuxedos, or statement outfits that break the boundaries of expectations. This is especially true for a someone like me, a white girl, who never had to even think about the fact that, no matter what, she'd see people who looked like her winning these awards. Who never had to doubt that maybe one day if she worked hard enough, she could be on that screen too.
It's easy to get lost in all this glitz and glam, but I recognize and urge other people to recognize that this is yet another part of society that feeds into white privilege. When we're young it can easy to get lost in the wonder of the spotlight, and what many of us fail to realize is that every part of these award shows- from the questions asked on the red carpet, to the host of the show, to those actually winning the awards- are all shaped by societal systems of oppression. 
Although it is obvious that multiple forms of oppression are on display at these Hollywood microcosms, the one I want to focus on today is racism. These award shows play into and are affected by the systematic racism that has plagued our country since its foundation.Their lack of racial representation, both at the recipient and the board member level, continue despite annual backlash.
This is not to say that there hasn't been any change in shows such as The Oscars, but there just hasn't been enough. However, there is one award franchise that seems to be at the receiving end of anger year after year. It's the one that I like to believe deals with the form of art that infiltrates our lives the most: The Grammys.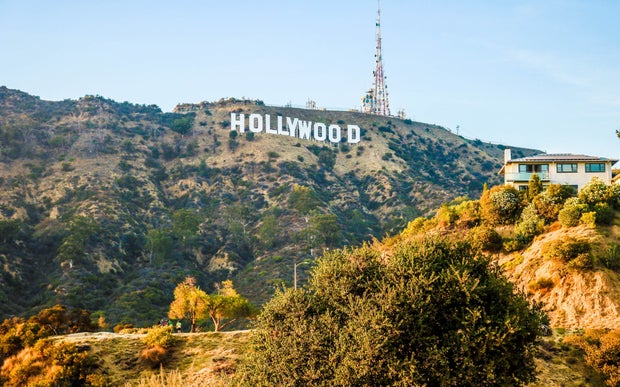 Photo by Zoi Palla from Unsplash Recently, The Weeknd, whose newest album "After Hours" continues to shatter records, performed at the Super Bowl Halftime show. Many of his fans regarded this as his chance to get revenge on the Grammys, referring to back in November when he shockingly did not get nominated for a Grammy.
With the artist claiming on social media that the Grammy's are corrupt, his fans and frankly the majority of Hollywood erupted in anger along with him. While there could be many explanations for an artist not getting nominated, this occurrence seems like a pointed attack.
The Weeknd himself offered up an explanation, saying, "If you were like, 'Do you think the Grammys are racist?' I think the only real answer is that in the last 61 years...only 10 Black artists have won album of the year...I don't want to make this about me. That's just a fact."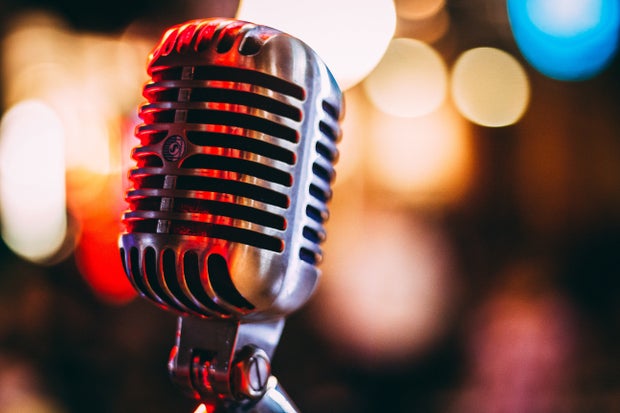 Photo by Israel Palacio from Unsplash
Although over the past few years the uproar against the Grammys has been focused on the neglect of the rise of Hip Hop and Rap, which are genres dominated by powerful Black musicians telling their stories through words, the history of the Grammys and its snubs against Black artists goes way back. I decided to look at a timeline, which you could read in more detail here (it goes all the way back to Aretha Franklin).
The year 1981 consisted of top selling albums such as Michael Jackson's "Off the Wall," Donna Summer's "Bad Girls," Prince's "Dirty Mind," and Smokey Robinson's "Crusin," as well as new artists such as Sugarhill Gang and Kurtis Blow. However, the Grammy awards for Album of the Year, Song of the Year, Record of the Year and Best New Artists in 1981 all went to a white man named Chrisopher Cross.
As the 80s continued, Prince's albums were nominated for various awards. "Sign o' the Times," "Purple Rain" and "1999" eventually entered the Grammy Hall of Fame, but they never actually won an award. In 1989, Will Smith and DJ Jazzy Jeff won the first-ever rap Grammy, but it was not presented during the televised portion of the awards show. In 2006, Kanye West's album "Late Registration" beat Eminem in the Best Rap Album category.
There have been seven times when white rappers were nominated in this category, and Kanye West's victory remains the only year in those seven times in which the white nominee did not win. This brings us to 2014 when Macklemore won Best Rap Album over Kendrick Lamar, Kanye West, Drake and Jay-Z. He also won Best New Artist and even texted Kendrick Lamar to apologize. Throughout the timeline, Beyonce was also beat by three different white artists in three separate years for Best Album of The Year. Although I decided to choose the years that stood out most to me, the list goes on. 
Clearly, something is wrong here. However, my question has always been who decides on the Grammys because the public always seems to have a lot of complaints about their outcome. It turns out that "The Recording Academy" are the people who vote on who gets nominated, which is then reviewed by the "Nominations Review Committee." Once the nominations are made public the "Academy Voting Members" vote on who they want to win. It all seems very secretive.
Music has always been about sharing a passion with the world, and connecting with people whose souls find solace in the little world of a song. It should never be about winning, but once winning becomes part of an equation, all players expect (and should) be given an equal opportunity to take home a victory.
Awards shouldn't define an artist or their talent (and we have seen from examples above that it doesn't), and most artists- including The Weeknd- agree. But the point is that there is a disproportionate amount of white artists winning compared to BIPOC artists, especially compared to Black artists.
This lack of representation perpetuates the institutional neglect of Black history, Black stories, Black experiences and Black successes, all of which are important and necessary to honor and be educated on all times of the year, not just Black History Month. However, this month is an opportunity to remind those around you to continue educating themselves, continue challenging institutions like the Grammys that they may nnot have challenged before due to their own privilege, and continue making the effort to be anti-racist. Just because social media "trends," like the outrage over The Weeknd's sunb, end doesn't mean your activism does too.