Editors' Blog: What Our Mentors Taught Us
January is the month of New Years celebrations, breaking resolutions and stocking up on Valentine's Day candy way too early. The slump after the holiday season can be disheartening for some, but actively working towards self-improvement is the best way to get your spring semester off to a positive start. So when we found out that National Mentoring Month is also celebrated all January long, we thought it would be the perfect time to share some of our favorite pieces of career advice. Kickstart your career goals in 2019 with the advice that, quite frankly, changed our lives.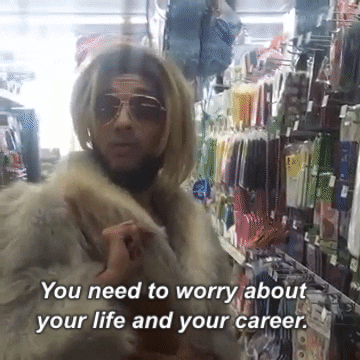 Be patient and don't expect everything to happen for you right away.
When we're barely old enough to talk, people are already asking what we want to do with out lives - and we are often quick to tell them. Firefighter. Author. Astronaut. From the beginning, we set ourselves up to launch into fantastical lives of constant excitement and success. The truth, however, is there is not one end goal and there is also not a seamless trajectory of points that will lead to an ultimate destination. It can be hard as a student and young professional to understand that being in a weird purgatory of adulthood is completely normal. I often feel like I am playing catch up on my own life and the world is spinning a little too fast. However, the best advice I've ever been given is to to just take a deep breath and, as hard as it may be, trust that it, whatever "it" is, will happen. You should always be proactive and ambitious, but also don't go mad when something doesn't go your way or you don't feel like you are where you want to be, or where you thought you were supposed to be, quite yet. -- Tori Dickson
Know your place and don't be afraid of the grunt work.
No, this isn't at all a way to keep you from progressing, but it is a good reminder early on in your career. I first heard this piece of advice on Small Doses with Amanda Seales, and it's stuck with me ever since. It's hard to hear, but good to remember: know your place and stay mindful of its implications. In other words, for so many careers you really have to start at the bottom - as an intern or in an entry-level position - and it's important to do that ground work before expecting a seat in the board room. So many of us think we know what is best for our organization when, in reality, we've only been there a short time and just don't have the experience and knowledge yet.
Again, this is not meant to be discouraging. Have faith in your ideas and work, but understand that you do have to prove yourself and oftentimes you won't be taken seriously until you've put in the work. If you're an intern, impress them by excelling at that work in a timely manner before showing the intiative to work your way up because if you can't complete those duties first they often won't want to hear it. Aim for the career of your dreams, but be willing to put in the grunt work to get there. -- Katie Malone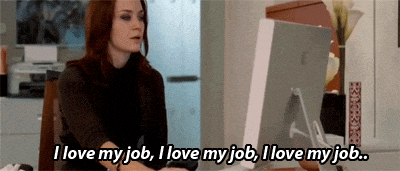 Do what you love.
While most career advice is a bit more technical and straightforward - study x, apply for y, connect with z - the advice that has stuck with me might be more difficult to follow. This is going to sound cheesy, but the most important advice anyone ever gave me - not just about career aspirations and dreams, but life in general - came from my mom. Fortunately, ever since I was little my mom always supported me in doing what I love and what I want, as long as it made me happy and didn't hurt anyone else. She always told me the key to the pursuit of happiness is to literally pursue happiness by doing what I'm passionate about.
So now when asked what I want to do for the rest of my life, money and status often take a backseat to changing lives and empowering others. While money is obviously a necessary factor in choosing a major or occupation, it should not be the determining factor. Pursuing something because of a high salary or social status can often lead to an overwhelming sense of unsatisfaction and unhappiness. In my experience, I am much happier pursuing, growing and developing the dreams and career I love. -- Hannah Andress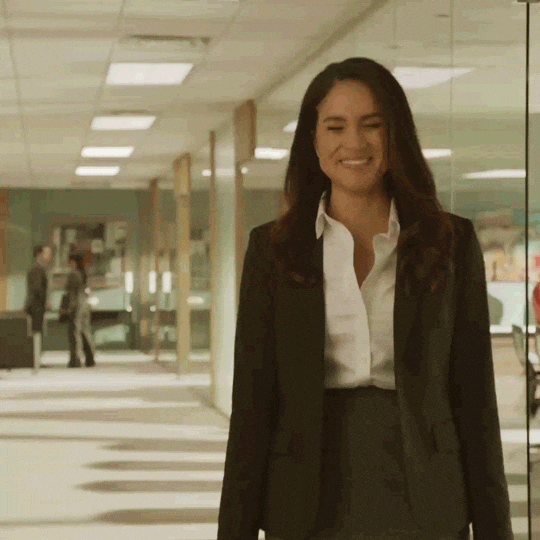 Gain experience and connections.
Truthfully, I haven't received much career advice (yet). But what I have been told has mostly been about experience and connections. If you don't put yourself out there, you will never truly understand what you are getting yourself into. Plus, what you learn out on the field is almost always more valuable than what can be taught in a classroom - and connections go hand-in-hand with experience. Once your name and work are out there in the "real world," people begin to take notice. The people you meet and work in your future profession are the ones who will offer you jobs and internships, write you references and recommendations and serve as mentors. -- Peyton Bigora