DC Restaurants You Should Have Your Parents Take You To
As a freshman at American, there have been many opportunities to explore the various DC neighborhoods along with the restaurant scene. While one's parents are in town, going to a restaurant can be a great way to prove to them that you leave your bed occasionally. The ones listed below are sure to impress, and you can avoid the horrors of campus dining for another day. 
This restaurant serves Morrocan and Lebanese cuisine. They have one Michelin star, and do live up to that review with food that is truly authentic to the region. If you are celebrating or want to enjoy a special evening with your parents, this is a great place to take them. Although it is on the more expensive side, the quality of the food is truly superb. 
Ted's Bulletin has quality food for a reasonable price. Many customers enjoy the chicken parmesan and pasta carbonara, remarking on its authenticity. Furthermore, they provide a great brunch selection while also serving lunch and dinner. Being a popular D.C. eatery, there are six locations across the DMV, so make sure to check with all of them when making a reservation. This is a great spot for families to dine and enjoy a wide variety of cuisine.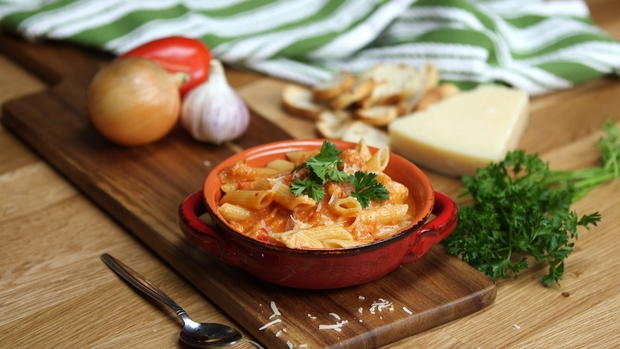 Known to be an authentic French restaurant, this spot is located in Logan Circle. You need a reservation just to stand in line for the restaurant, so make sure to book one at least a day before. While you might stand in the reservation line for 15 minutes, the breakfast bread basket is to die for and the entrees are flavorful and fresh.  The restaurant includes traditional French decor and old style furniture that adds to the whole experience.
Located in Dupont Circle, the trek up the hill is worth it for truly uniqueFrench food. As a person who grew up eating authentic French food from my restauranter father, this is definitely one of the best French spots I have been too. They are famous for the handful of mussel dishes, but would recommend all steak entrees. 
Founding Farmers has a reputation of being a D.C. hotspot, and with good reason. While you definitely need to have a reservation to get in the door, the food is always amazing. They make homemade pasta, and you can taste the freshness of it in every bite. In addition to the amazing food, the restaurant is owned by 47,000 farmers, where their goal is to reaffirm customers that family farming is still an essential part of our nation's well being. 
With locations in Penn Quarter, Union Market, Lafayette Park and Dupont Circle, Teaism was created to reflect the many tea houses that cover Asia. The Asian influence is apparent in the menu items, including vegan and vegetarian options as well. The chai tea is veritable and is consistent with what you would receive in most of South Asia. In addition, the vegan cheeseburger has a beet patty that rivals many beef patties that I have sampled. I recommend this spot for a quick lunch or breakfast, as there is a lot of seating available.
All of these spots make for the perfect D.C. outing and would highly recommend any of them for a family outing. It's always great to not have to ask the server if they take Eagle Bucks or stuff TDR inedibles down, so make sure to take your parents out as much as you can. Happy eating!