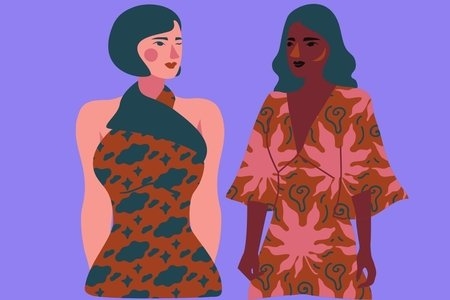 Original Illustration for Her Campus Media
Creating Your Own Personal Style
It can be hard to stand out in your own style when social media and the internet are constantly bombarding you with all the fashion "dos and don'ts" of the time. But I personally really love having some style that strays from the norm. There's of course nothing wrong with following some of today's major fashion trends, I know I do, but if you're looking to step out of your comfort zone a bit and find your own personal style, here are some of my *personal* favorite fashion tips to help you find your unique look that makes you feel confident and beautiful. 
1. What's your aesthetic? 
For me, my aesthetic can change day-to-day but I for sure have a few that I stick to. Figuring out what aesthetic you find the most appealing can help you when you're picking out clothes and putting together outfits. Try this fun quiz to start to get an idea of what style you might relate to the most or you can always head over to Pinterest to get some inspiration!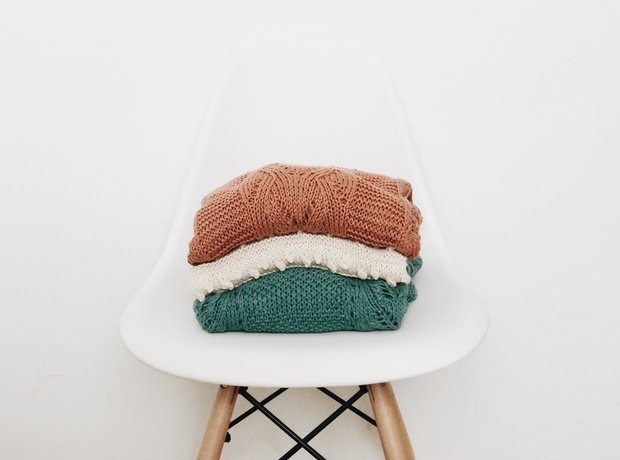 Photo by rocknwool from Unsplash
2. Find what colors and patterns you feel best in! 
I know I have days when I feel being more colorful than others, but when looking for clothes that you'll really get some wear out of it it can be great to figure out what colors and patterns you'll feel best in. With so many to choose from it can be a daunting task, but I'd recommend checking out your current closet to see what colors and patterns you tend to wear the most and stick to those unless you feel like you want to branch out. But I know that for me, sometimes I branch out a little too much and end up buying clothes I never wear because they don't really go with my style once I leave the store (or website). Think about if what you're buying is something you'll actually wear or something that will end up sitting in your closet that you'll eventually sell or donate because you haven't ever worn it. If you don't know where to start, here are some basic colors that can go with a lot of outfits: black, white, neutral colors (beige, tan), mustard yellow, burgundy, olive/army green, and simple patterns such as stripes, simple florals, or maybe even some natural or dark tone tie-dye. Once you have the basics you can get into some more fun and unique patterns and colors that are now available such as the abstract faces or graphic tees or bold textured looks. 
3. You can never have too much jewelry.
Ok, I have to admit this is definitely a personal opinion, but my jewelry collection is ever-growing. While maybe not everyone loves wearing 10 rings and four necklaces and a full ear of earrings every day, having some jewelry can really spice up simple looks. I recommend getting a few "statement pieces" or larger necklaces or earrings that can really add some flare to your outfit. It can also be a fun staple to have a few pieces that you wear every day. For example, I have my set rings that I wear every day and three simple necklaces that I always use, unless I'm changing them up for something special or adding a longer statement necklace as well. Keep in mind that buying jewelry doesn't have to break the bank. There are oftentimes lots of great local shops that sell inexpensive and unique jewelry or online vintage stores. I also pick up jewelry whenever I travel to give my pieces looks that are unique to where I get them from. You can always check out Etsy to get started!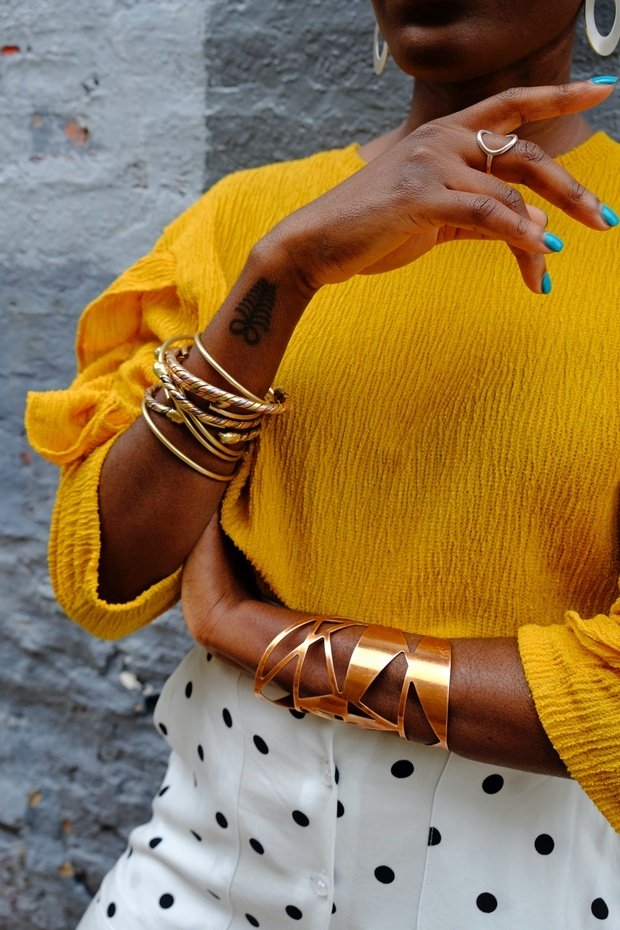 Photo by Mike Von from Unsplash ​
4. Find a fit and size that is comfortable for you.
Not everyone loves the super fitted look, just like not everyone loves the super baggy look, so finding what fit makes you the most confident is key. Now we all know looking good isn't always the most comfortable thing, but I try to find clothes that I don't mind wearing throughout the day. You can always mix and match different fits (i.e. tighter shirts with looser pants) or choose a fit based on the occasion (i.e. going out with friends versus going to class). But I tend to stick to looser clothing for my everyday wear because that's what makes me the most comfortable! Try on some different sizes and fits to figure out what makes you feel the best. Knowing what sizes and fits you like is also helpful with online shopping as it can be hard to know what to order when you can't try the clothes on before buying.
5. Let's talk about bottoms. 
There are a few staple items to have when it comes to bottoms. I like to have a few pairs of nicely fitted jeans (including a wide leg or bell-bottom if that's a look you want to try), wide-leg pants with simple colors to go with any top, a classic black skirt, some fun printed skirts, a few pairs of nice slacks, simple shorts (I really love linen or cotton shorts) and some more stand-out colored or patterned bottoms to wear with a simple shirt. And, of course, I still have my wide collection of sweat pants and leggings. Bottoms can be the main part of your outfit or simple enough to let something else about your outfit take the lead. Again, it's important to think about your preferred fit and size when thinking about bottoms.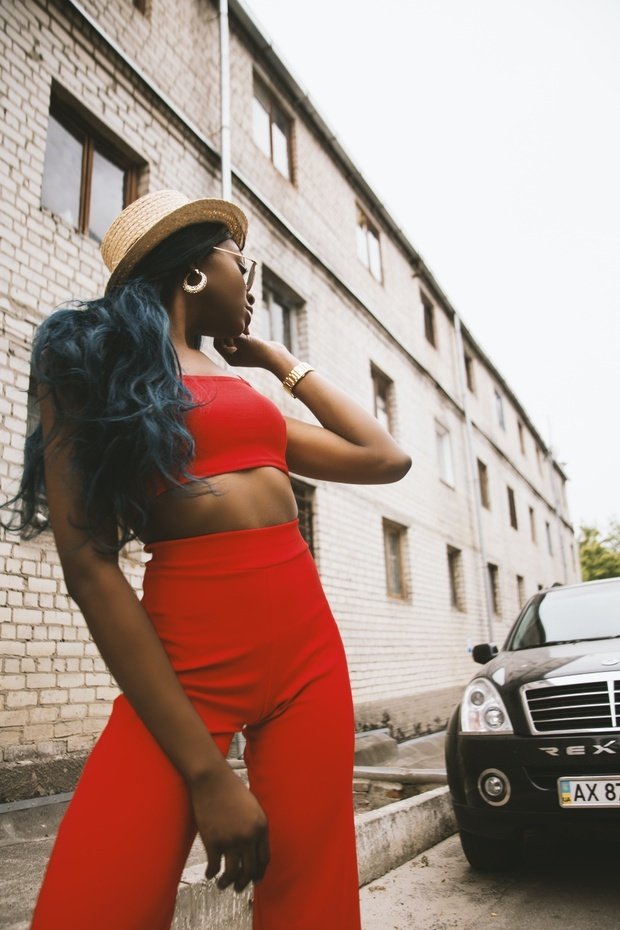 Photo by Melody Jacob from Unsplash
6. Shoes, shoes, shoes. 
Just like jewelry, I know I have a shoe problem. Shoes can add a unique pop of style or just be a simple addition to any outfit. There are a few staples I have in my closet. Black boots (we love some Doc Martens), slip-on sneakers (i.e. Vans or Adidas), platforms (boots and sandals), simple sandals, sneakers, heeled boots, and a nice pair of heels. In the fall/winter I tend to wear Doc Martens and black platform boots or chunky boots the most as they usually go with every outfit. I also like to have a few more unique shoes so that they can stand out if I'm wearing an otherwise simple outfit. 
7. Time to accessorize! 
I love to have fun accessories besides jewelry such as scarves, cute gloves/winter gear, sunglasses, makeup, fun purses, tote bags, and backpacks, headbands, belts, and even a hat now and then. Accessories can really tie your whole outfit together. It's a perfect time to bring out some more bold colors such as gold in a belt or a fun patterned purse or scarf if you don't feel like wearing it in your actual outfit just yet!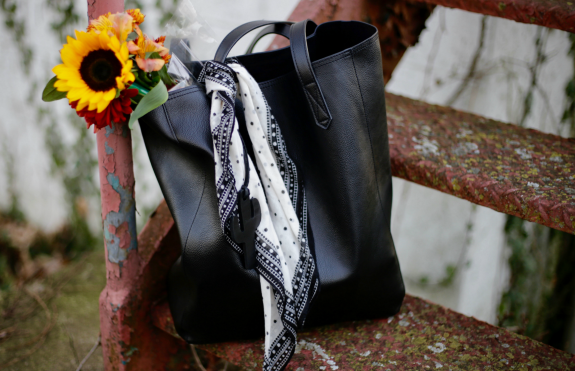 Dimi Boutselis / Her Campus
Finding your own personal style can take time and energy, but it always feels great to go out in an outfit you feel confident and beautiful in. Remember when shopping to try to buy from environmentally friendly, sustainable, and labor ethical shops or thrift stores when you can. I hope these tips were helpful and that you have fun figuring out your own unique style!
Photos: Her Campus Media