Black Lives Matter. Period.
Without a doubt, one of the most monumental occurrences of the 21st century has been the Black Lives Matter movement. Founded in 2013 by Alicia Garza, Patrisse Cullors and Opal Tometi, its genesis ensued after an innocent 17-year-old Black high school student named Trayvon Martin was murdered and his killer was acquitted. Prior to Martin's death and thereafter the fact, there have been hundreds more Black people who have been murdered, some of whom we know about and some we don't.
The fundamental goal of the Black Lives Matter movement is for Black people to have the right to a life without the presence of racial discrimination that has caused unjustifiable violence against Black people, including police brutality. According to the Black Lives Matter website, their mission is to "eradicate white supremacy and build local power to intervene in violence inflicted on Black communities by the state and vigilantes."
The movement recently gained widespread traction and international focus after a 46-year-old Black man named George Floyd was murdered by a Minneapolis police officer on May 25, 2020. George Floyd was killed after the officer held a knee on his neck for nearly nine minutes, even though he had already been handcuffed and was lying face down without demonstrating any restraint, while he was begging and informing the officer that he couldn't breathe. The officers involved in this murder presumed George Floyd to be guilty before proven innocent and believed that they had the right to serve justice as they saw fit. None of them received the severe consequences that one typically would for killing an innocent individual.
Prior to this horrific event, a 26-year-old Black woman named Breonna Taylor was fatally shot in killed in her Louisville, Kentucky apartment on March 13, 2020. Taylor was killed after officers broke into her home and shot her six times even though she was unarmed and not posing any threat. Despite a grand jury trial, none of the officers involved were charged with her murder, causing a public outcry from people not only across the United States but all over the world. Breonna Taylor was an EMT and essential worker who had been saving people's lives during this COVID-19 pandemic.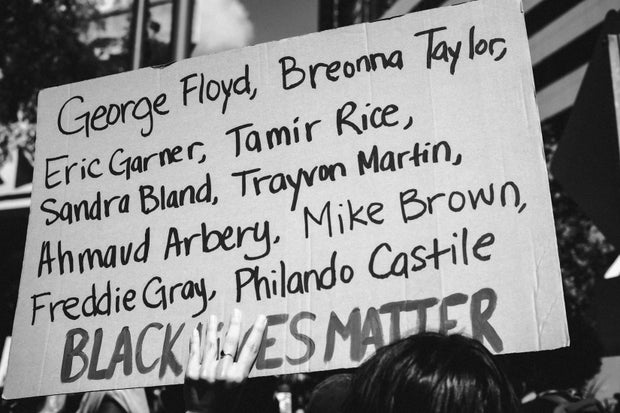 Photo by Frankie Cordoba from Unsplash
The appalling struggle that the Black community has persevered through because of such inhumane acts of racism is something that nobody should go through. It is our responsibility, the duty of all non-Black people, to stand up and support them in the effort to end these senseless acts of abuse, brutality and murder that Black people have endured.
These are some ways that we can become better and stronger allies to the Black community: 
First, confront your own biases. Reflect on anything you have done or believed, whether it was intentional or not, that was racist and that you need to get rid of.
Don't take up too much space or speak over Black voices. Instead, you should uplift them so that their voices and their stories are heard.
It is up to you to educate yourself on issues surrounding racism by executing your own research, rather than expecting Black people to educate you.
Speak up when you witness racism at school, in the workplace, within your friend groups, or even within your own family. If one allows racism to occur in their homes or with their friends, it impedes on the effort of dismantling racism at large.
And finally, please go out and vote this November 3rd, whether it is through your early voting locations, by mail (which is what my family and I are doing), or at the polls the day of the election. We need leaders who lead with compassion and wish for the good of all people.
If you want to continue supporting the Black Lives Matter movement, please follow and donate to just some of the many existing organizations that fight for this vital cause:
BLACK LIVES MATTER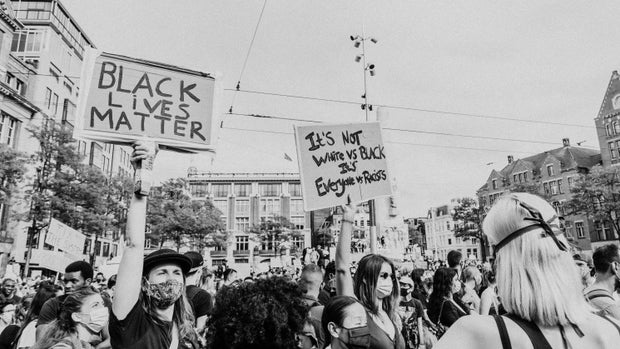 Photo by Shane Aldendorff from Pexels
Photos: Her Campus Media