Black Creators Are Being Exploited on Tik Tok
15 seconds and clicking 'post' is all it takes to go viral on Tik Tok. It may be timing, luck, or fate but in just hours anyone can rise to fame.
In just a little over a year, Addison Rae Esterling became the top-earning creator on Tik Tok. As of August 2020 and in that last year of her start, Esterling made around $5 million. Her brand deals include a new makeup line, American Eagle, and Spotify. 15-second videos generated thousands of revenue for creators like Esterling. Charli D'Amelio and Dixie D'Amelio follow Esterling for the top-paying Tik Tok creators making 4 million and 2.9 million (as of August 2020). 
Recently, Esterling appeared on The Tonight Show Jimmy Fallon. A video of Esterling with a feature of the episode titled "Addison Rae Teaches Jimmy Eight TikTok Dances" has been circling the internet. In the feature, Fallon stands with signs of Tik Tok dance names while Esterling performs them. Out of the eight Tik Tok dances performed, half were created by Black creators. 
Criticism followed after none of the dances were given credit.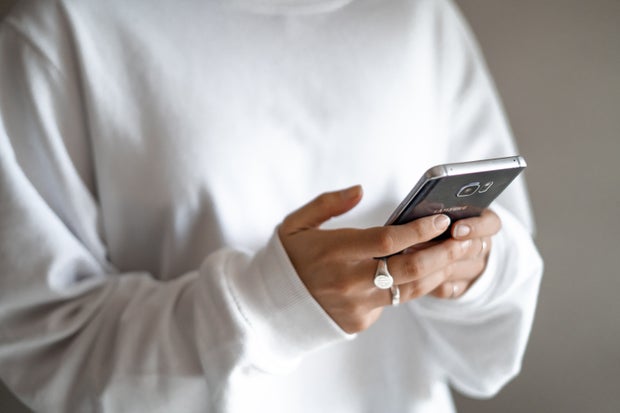 Photo by Kelli McClintock on Unsplash
One of the dances performed by Esterling was "Up" (Dance credits:@theemyanicole). Viewers showed frustration after Esterling's interpretation of the dance is extremely different from the original. A large issue of the incident outlining the overall problem was the fact Esterling, instead of the original creator's Mya Johnson and Chris Cotter, were performing on television. While the dance has grown in popularity and it is exciting for creators, the amount of credit going to white creators is unmatched.
Credit is also loosely defined. For example, Tik Tokers using a dance can tag the original creator. But due to how many people do the dances, it can get lost in the never-ending feed. Even simply tagging the dancer while others profits off of one's work truly don't give "credit."
Since The Tonight Show, the dancers have been credited in the YouTube video caption. But credit in the caption or comments is not enough. 
Addison Rae and The Tonight Show is not the first time Black content being exploited. Jalaiah Harmon, the then-14-year-old creator, received little to no credit for Renegade, a dance that brought number two earner on the app Charli D'Amelio to fame. It was only until a New York Times article and backlash brought Jalaiah credit.
My intentions are not to put down creators, but to rather bring an important discussion to light. Without Black creators, Tik Tok would not be as popular as it is today. Take another famous dance, Captain Hook created by Sydnee McRae, in just weeks and with the hashtag #captainhookchallenge, stars, influencers, and everyone was doing to dance. Soon, McRae was able to make money off videos and getting sponsors. But Esterling, Addison Rae, was making thousands compared to the hundreds McRae earned. 
White choreographers with followings similar to McRae's routinely make $5,000 to create and perform a dance. McRae makes overall one-tenth of that. White creators on Tik Tok have immediate platforms due to privilege on top of the use of Black creators' content. While McRae was receiving followers and sponsors, the level compared to white creators was unparalleled. Easterling at least credited McRae, but most other white influencers often fail to do so. Discredit and no credit to Black creators is consistent. Hundreds, if not all, of Black creators, experience disrespect and discredit on the differing levels of fame on Tik Tok.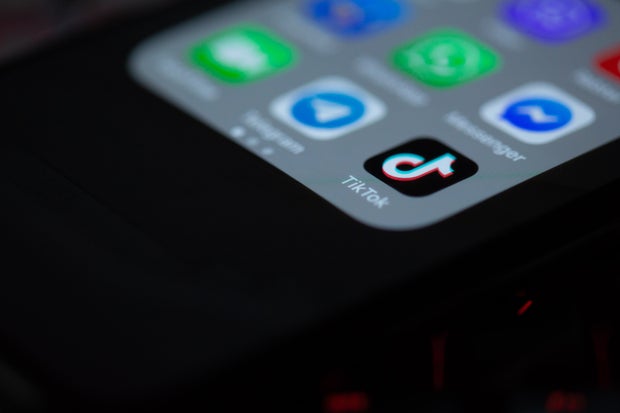 Photo by Solen Feyissa from Unsplash Tik Tok is built for white creators. Out of the top 10 followed creators on Tik Tok, one is a Black creator (it's Will Smith). Platforms are handmade. Even after consistent hard work, Black creators are pushed down by the algorithm and unrecognized privilege on the app. A majority of the top accounts large followings is due to Black creators' content, whether it is credited or uncredited.
Black creators deserve to be valued. Credit is more than a tag in the caption. An equal algorithm, amount of money, the value in that credit, and talking about the problem are necessary.
One step you can take to credit Black creators is to simply follow Black content creators.
Here are some creators to follow and support below:​
Nathan is a creator of delicious food Tik Tok and recipes on his Instagram. Give him a follow!

Dr. Nicole is an OBGYN giving honest, important advice from pap smears, periods, and more. It can be hard to find this information, especially talking to someone in person. But Dr. Nicole posts incredible and helpful videos that definitely deserve more recognition.

Jalaiah is the original creator of the iconic Tik Tok dance Renegade. Follow her for fun, unique dances, and incredible choreography!

After following Jalaiah, you may need to give Jordan a follow. For most of us, it can be a bit tricky following the dances on Tik Tok. Jordan gives easy-to-follow dance tutorials!

Violet Ezedimora is an incredible fashion Tik Tok account, giving you ranges of styles from suits, summer dresses, street style, and more.

Tati is a comedian with well-known reaction and duet videos. Some may not even know she is an amazing chef with an account deviated to delicious recipes and cooking! 

Follow Christian for incredible cake decorating and baking videos!

Follow Draco for hair tutorials and styles. It can be hard to find tutorials for curly hair as Tik Tok pushes content on the FYP for straight hair and white makeup. Draco gives followers amazing ideas, tips, and tricks!

Ariam posts incredible makeup tutorials. During Black History Month she highlighted Black figures from each decade along with looks. 

Jackie is hilarious, but also a relatable creator! She also consistently uses her platform for Black Lives Matter.
These are only 10 Black creators out of the thousands on Tik Tok that made it what it is today. The dances we all know, recipes, styles, trends, and staple pieces of culture are Black culture. Unfortunately, the repeating cycle of the exploitation of Black creators is not ending. Easterlings' criticism following the feature is already dwindling a week later. Tik Tok taking Black Lives Matter off of people's FYP last summer came and went. Black creators are consistently being exploited-it is not debatable.
It is imperative to hold Tik Tok accountable. As users, follow Black creators. Not only will it increase their following, but place their content of everyone's FYP. If someone is not being credited for a dance, comment. We all want to continue using Tik Tok. So, instead of getting rid of it, it is time to understand the need to acknowledge what has been going on followed by real change on the app. And it starts with us.
Dance credit to the dances featured in the Jimmy Fallon video:
Do It Again - dc: @noahschnapp
Savage Love - dc: @jazlynebaybee
Corvette Corvette - dc: @yvnggprince 
Laffy Taffy - dc: @flyboyfu
Savage - dc: @kekejanjah
Blinding Lights - dc: @macdaddyz
Up - dc: @theemyanicole
Fergalicious - dc: @thegilberttwins