Biden's Treasury Moves to put Harriet Tubman on the $20 Bill After Efforts Were Paused by the Trump Administration
Efforts to put Harriet Tubman on the $20 bill have been revived by President Biden's Treasury Department after the initial Obama-era push was halted by the Trump administration.
The decision to replace the current portrait of Andrew Jackson with that of Tubman was set in motion in 2016 by Jacob Lew, the Treasury secretary at that time. When he took office that same year, President Donald Trump, who is a self-proclaimed "fan" of Jackson, opposed the idea. Trump's own Treasury secretary, Steven Mnuchin put a stop to the project, citing more urgent tasks, such as adding new security features to currency. He also said that new imagery would not be in circulation until 2028, so a future Treasury secretary could make the call, according to the New York Times. 
"The Treasury Department is taking steps to resume efforts to put Harriet Tubman on the front of the new $20 notes," said Jen Psaki, the White House press secretary, at a Jan. 25 news conference. "It's important that our notes, our money reflects the history and diversity of our country."
Harriet Tubman, born an enslaved womxn named Araminta Ross, lived from 1820 to 1913. She took the name Harriet, Tubman was her married name, when she escaped a plantation in Maryland with two of her brothers. Though they returned a couple weeks later, she escaped on her own and made her way to Pennsylvania. 
Tubman is most remembered for helping other escaped slaves gain their freedom through leading them through the Underground Railroad, which was a network of people who offered shelter and aid to escaped slaves on routes to the North. She even returned to the very same plantation she escaped multiple times to rescue family and others. 
What many do not know about her is that she is also considered the first Black womxn to serve in the military. During the Civil War, Tubman served as a scout, spy, guerilla soldier and nurse for the Union Army. She participated in antislavery efforts beyond the Underground railroad too, such as taking part in John Brown's failed raid on the Harpers Ferry, Virginia arsenal in 1859. Tubman also joined notable figures such as Elizabeth Cady Stanton and Susan B. Anthony in their campaign for womxn's suffrage. It should be noted that Tubman supported an intersectional suffrage movement, fighting for both the suffrage and civil rights, while Stanton and Anthony focused on gaining the right to vote for women like themselves, white and middle-class.
Andrew Jackson, the man she would replace, was the seventh president of the United States and has a legacy of racism and genocide staining his reputation. Jackson owned 95 enslaved people in the months before he became president and even brought 14 to the White House, according to The White House Historical Association. 
Most people advocating for the change cite his role in the forced removal of tens of thousands of Native Americans from the lands east of the Mississippi as a reason why he should be replaced. Known as the Trail of Tears, Native Americans were forced to migrate over 5,043 miles to present-day Oklahoma, marching through hunger, disease and exhaustion, resulting in the deaths of over 5,000 Cherokee people. 
Preliminary designs, obtained by the New York Times, showed that the plan from before Trump took office was to have a bill with Tubman's likeness on the front and a statue of Jackson on the back.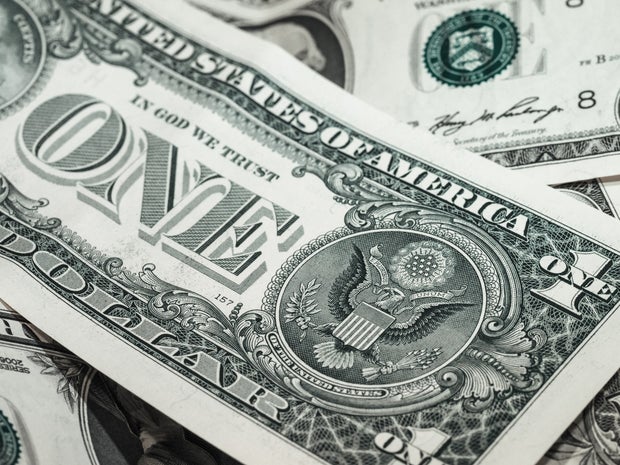 Pixaby/Pexels From a survey back when Lew first announced the decision to put Tubman on the $20 note, more than half of Americans supported replacing Jackson with Tubman, according to SurveyMonkey data. 
Some, however, are opposed to the idea not because they support Jackson, but because they see it as a form of disrespect. In a piece published on the TIME Magazine website, Brittney Cooper, a professor at Rutgers University and author of Eloquent Rage: A Black Feminist Discovers Her Superpower, wrote that "America certainly owes a debt to Black people, but this is not the way to repay it."
In the article Cooper states that she believes representation matters, however forms of representation are not equal and to put a Black womxn's face on currency in the name of diversity goes against our nation's history of using Black bodies as capital and currency.
"Harriet Tubman's life was about fighting against the system that treated Black lives and Black bodies as property, currency and capital," wrote Cooper. "Would she consider it an honor to have her likeness plastered on American currency?"
If Tubman is linked to conversations on capital, Cooper said, the "conversation must be about a redistribution and funneling of resources and money into Black communities… Anything else is downright disrespectful."
There have yet to be further developments from the Treasury department since Psaki's announcement that the Biden administration will continue taking steps to put Tubman on the $20 bill.
Sources: 1, 2, 3, 4, 5, 6, 7, 8, 9, 10, 11, 12, 13
Photos: Her Campus Media