Ben & Jerry's Wants to Dismantle White Supremacy (And So Do I)
In response to the recent murder of George Floyd by a white police officer, many corporations and organizations have released statements in support of the Black Lives Matter movements. Some businesses are donating money, sharing resources, or simply standing in solidarity. These actions are great, but many people have criticized that it feels performative. Businesses think that simply saying "Black Lives Matter" will keep their customers. For example, the statement by NFL commissioner Roger Goodell expressed condolences and recognized the need for change. Yet, these words offered little more than words– and barely showed support for the change sweeping the nation.
One corporation in particular, however, has been praised for its firm stance in support of Black Lives Matter: Ben & Jerry's. The company's official statement describes George Floyd's death as "the result of inhumane police brutality that is perpetuated by a culture of white supremacy" and "the predictable consequence of a racist and prejudiced system and culture that has treated Black bodies as the enemy from the beginning." 
The statement concludes with four concrete steps to dismantle white supremacy: calling on politicians to disavow white supremacy, calling on Congress to pass HR 40, a bill that would create a commission to study the effects of slavery and institutionalized racism, supporting bipartisan legislation to end racial violence and increase police accountability and reinvigorating the Civil Rights Division of the DOJ.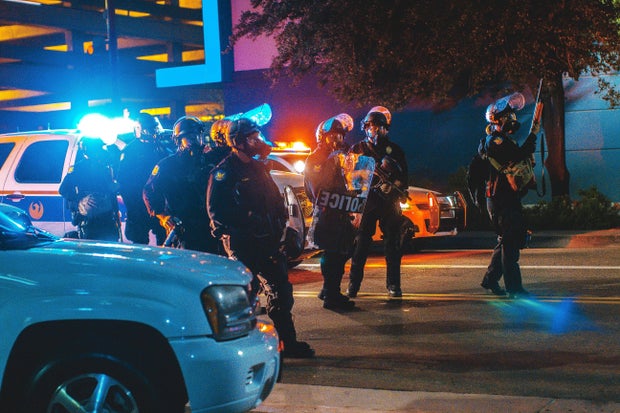 Photo by AJ Colores from Unsplash
Social media users have praised the company for its strong (and accurate) language. Twitter user @axtang tweeted, "read the Ben & Jerry's statement on BLM and George Floyd and recognize how pathetically short every precious ivory tower's statement falls in comparison to two dudes selling ice cream," which pretty much sums up how many people feel about the contrast between Ben & Jerry's' statement and other companies' statements. Most companies have tried to use softer language so as to not make waves– but that's just not Ben & Jerry's style. In fact, the Ben and Jerry were arrested for protesting in support of Black Lives Matter in 2016, and have been spotted protesting for various causes in recent years.
While some people have pledged their devotion to the brand, I have been a dedicated fan since I started working at my local scoop shop three years ago. Our store is filled with tie-dye, cow paraphernalia, and the smell of waffle cones. You might see a teenager behind the counter wearing a shirt that says "love comes in all flavors." When I first started working there, my favorite flavor (which is unfortunately discontinued) was empowermint. The brownies, like in all flavors, come from Greyston's bakery, which hires and empowers homeless people in New York.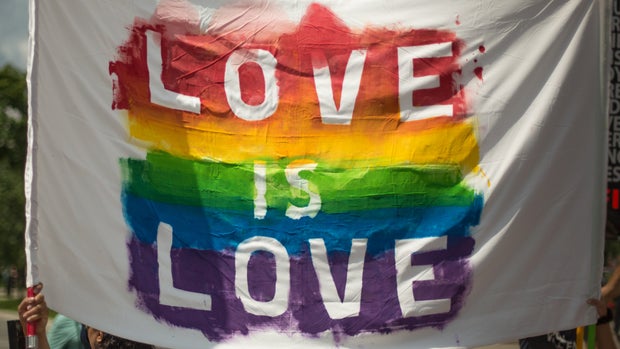 42 North
After Trump's immigration restrictions and "build the wall" rhetoric, we put up a poster denouncing his actions and standing in solidarity with people of color, women, the LGBTQ+ community, refugees, and immigrants. At the same time, corporate released "Pecan Resist"– a flavor with the same message that supports four powerful social justice organizations. There was, of course, backlash, which most companies fear so much that they do not put out such strong statements in the first place. Two older men once harassed me about our anti-Trump poster– "Why do you think it's okay for a business to be so political?"
Simply put, Ben & Jerry's is in the business of being political. 
The company was founded by two hippies, who are still hippies to this day. If you take a look at their social media, Ben & Jerry's has been political all this time– not just in response to George Floyd. Ben & Jerry's Instagram is flooded with information about criminal justice, drug reform, environmental concerns, pride celebrations, and more. 
Their first Black Lives Matter statement came out in 2016. Beyond public statements and social media stances, employees are part of the social mission. At the Global Franchise Meeting in January, I attended a racial justice seminar (and sat behind Ben himself!), and we heard about the company's 2020 missions from a panel of company leaders. Part of the reason Ben & Jerry's statement is so powerful is that they actually mean it. Their words are consistent with forty years of activism and partnerships with social justice organizations. That's a lot more than condolences and solidarity.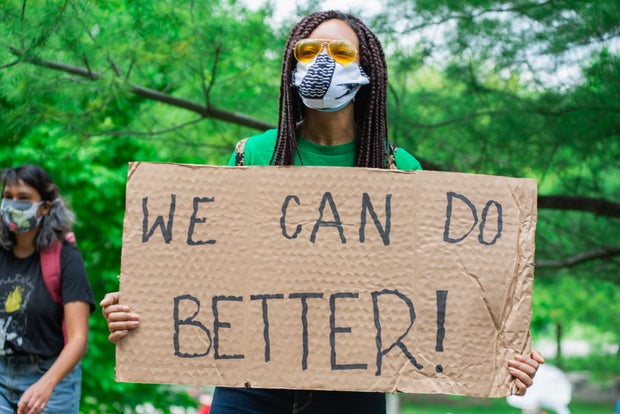 Photo by Jason Hargrove from Flickr
But what about the money? Facebook pledged $10 million to organizations campaigning for racial justice. Apple is donating to the Equal Justice Initiative. Shouldn't a world-famous brand, such as Ben & Jerry's, be putting money where their mouth is? The Ben & Jerry's Foundation, which works independently of the corporation, donates 7.5% of its profits to partner organizations every year. As for its partnerships, the exact dynamic is unclear. Ben & Jerry's is dedicated to educating consumers, promoting their social values, and working on grassroots campaigns. Ben & Jerry's consistent activism and social consciousness seem to mean more to consumers than big cash donations, which can be just as performative as posting a black screen to show solidarity.
The question we should be asking is not why, but "should a business be so political?" Do businesses have employees of color? Do businesses have LGBT+ customers? Do businesses serve communities where refugees and immigrants live? 
When divisive politics become so intertwined with people's daily life, including their consumption, a business should be political. When businesses have power, money, and public and political persuasion, they should be political. Ben & Jerry's has proven over the past 40 years that being political is not only the right thing to do, but it's also good for business. How else would they get me to pay five dollars for a pint of ice cream?