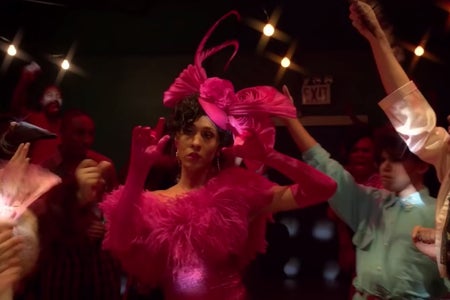 Fox 21 Television Studios
American University Hosts Annual Founders Day Ball
On Saturday, Feb. 29, American University held its annual Founders Day Ball which included students, faculty, and alumni. This year the ball was held at the Smithsonian Museum of Natural History and it was a night to remember. 
Founders Day is held as a celebration to mark the yearly anniversary since the founding of the university. This year marked 127 years since our charters approval, which was approved by President Benjamin Harrison on Feb. 24, 1893.  
The museum was reserved for the evening by American, so they could throw the ball for all who were attending. Everything that is open normally for the general public was opened to those who attended, but they also had additional attractions.
Some of these attractions included the butterfly pavilion which normally has a cost, but for American's special occasion, it was open free of charge. Outside of the pavilion, they had the option to view a tarantula or hold other critters if one wanted to, I was not that one.
Where the iconic elephant is, centered in the middle of the museum, there became a dance floor filled with students dancing to a DJ who had some great bops. There were also light appetizers and desserts offered for students to snack on. 
With the museum being as empty as it was, compared to normal at least, there were many great photo ops around all of the exhibits and attractions. There were also stations with photographers and green screens for students to take photos. 
The college provided optional transportation as well for students to take if they did not want to ride the metro to the Mall. 
All in all, the Founders Day Ball could be considered a success. The night was filled with laughter, happiness, and lots of dancing. There was definitely a love felt for the university by all who attended.