Activist Hoda Katebi on The Intersection of Fashion and Politics
On February 17th, 2021, American University's Muslim Student Association (MSA) and Women's Initiative (WI) co-hosted a virtual workshop with Iranian-American activist and fashion blogger Hoda Katebi. Katebi is the founding member of Blue Tin Production, an apparel manufacturing co-operative that provides employment for immigrant, refugee, and working-class women of color.
The Chicago-based activist also hosts the international book club #BecauseWe'veRead and serves as the national leader for the Muslim collective of abolitionists Believers Bail Out. In 2016, Katebi published a book of photograph on Iranian fashion called Tehran Streetstyle.
Before her workshop about The Politics of Fast Fashion: On Sustainability, Systemic Change, and Empire, Katebi answered questions from AU student journalists. Below, you can read a transcript of her interview with HCAU where she discussed gender in politics, Muslim identity, and expressing yourself through fashion.
When asked what are the obstacles women face in expressing themselves through fashion, especially in regard to the fast fashion industry, Katebi says that the obstacles are numerous.
"Women's bodies are a site of hyper-politicization, specifically when it comes to politics and global politics," replies Katebi, "For example, as an Iranian, the conversation is always about mandatory hijab. Westerners assume that, 'because she's forced to wear a hijab and she cannot wear this miniskirt, she's therefore unfree, and therefore, we must invade Iran and bomb the shit out of women, i.e. liberate them.'"
"The same thing goes with any other place that we start thinking about women who also start looking more Muslim," Katebi notes, adding that Westerners have a tendancy to view these women as having less agency over their own bodies based on their own fashion choices.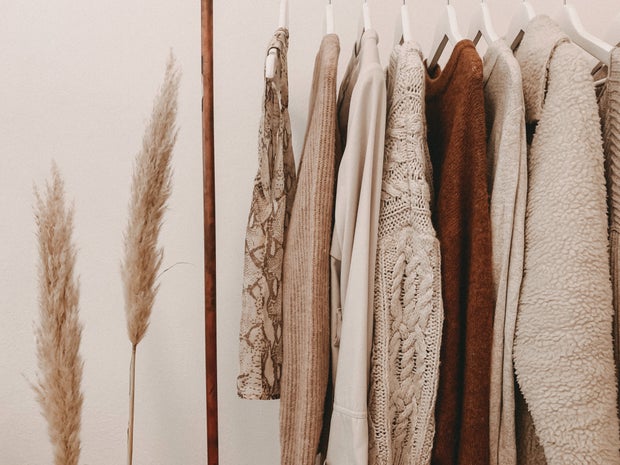 Photo by Alyssa Strohmann from Unsplash
According to Katebi, these assumptions stem from "the relationship between colonization and the ways in which fashion changes in countries. In Iran, prior to mandatory hijab, there was actually mandatory unveiling, when women weren't allowed to wear hijabs in public. There was a period where [Iranian] men had to wear this British top hat every time they left their house."
During this period of colonization, the goal was to make "Iran look more modern because [the government recognies that] fashion is so powerful and political because it's expressing our bodies in public space. So, how we engage with that and how we step out, the government wants to control that and therefore our bodies." Katebi claims there is a similar mindset based on fashion choices for populations within the United States.
A prime example of this is in Katebi's hometown of Chicago, where she says that surveillance programs aimed at informing government databases of gangs have failed. For Black men in the city's south side, she claims that "just by wearing all red and walking in the streets, you're automatically added to a gang database whether or not they even have a conversation with you. It's these ways that both race and the way that we dress are hyper-politicized."
On the topic of gender, Katebi comments that the fashion industry is seen as "shallow" because of its connection with women, who make up the majority of the industry's consumers. This is unlike "male dominated design industries like architecture and car design, but it's because it's women that we think it's silly and shallow and vain." In order for there to be equality in the fashion industry on a global scale, it's crucial that those in positions of power consider their unconscious biases when it comes to gender, race, and religion.
Photos: Her Campus Media