2020 Nobel Prize Laureates: A Major Win for Womxn in S.T.E.M.
For the first time in history, two womxn have been awarded the Nobel Prize in Chemistry without having to share the achievement with a man. This historic moment is paving the way for future generations and breaking down the long standing misconception that womxn are second to men, particularly in S.T.E.M. 
The award was given to Jennifer A. Doudna, a biochemist at UC Berkeley, and Emmanuelle Charpentier, a French researcher from the Max Planck Institute. Their groundbreaking work in developing the CRISPR-Cas9 genetic scissors, which can rewrite DNA in cells, won them this prestigious prize. This genetic scissor can aid in the treatment of diseases such as muscular dystrophy and sickle cell anemia through correcting the cells of tissue. 
Andrea Ghez, an astronomer and physics professor at UCLA made history of her own this year when she won the Nobel Prize in Physics. Ghez is only the fourth womxn to do so, the first having been won by Marie Curie in 1903. Ghez, alongside Reinhard Genzel and Roger Penrose, were awarded for their research in collecting evidence for a black hole in our galaxy. Their discovery, which has been in the works since the 1990's, has provided "the most convincing evidence yet of a supermassive black hole" at the center of the Milky Way, as mentioned in their press release.
It is also important to note that there was one other womxn who was awarded a Nobel Prize this year: American poet Louise Gluck. Gluck, a current writer-in-residence at Yale University, is the first female poet to win the Nobel Prize in literature since 1996.
All four of these wins shed light on the amazing abilities of so many womxn across a variety of S.T.E.M fields. Harmful gender stereotypes have been in place for so long, but slowly and surely womxn are proving their intelligence and changing the narrative. 
In her acceptance speech, Charpentier said that she hopes young female scientists "understand that nothing is impossible and that "it's independent of the gender."
In a field that has historically favored men, the hard work, dedication and perseverance of these womxn despite facing adversity is a powerful source of inspiration for womxn everywhere. What has helped tremendously, some of the Laureates note, is having a group of supportive womxn to back you up.
"I've been fortunate that I've had a lot of supporting mentors and teachers and colleagues that have been there for me when the going got tough," said Doudna, according to an article on Forbes. "I've also had to face naysayers; people who very early on in my training said, 'girls don't do science.'"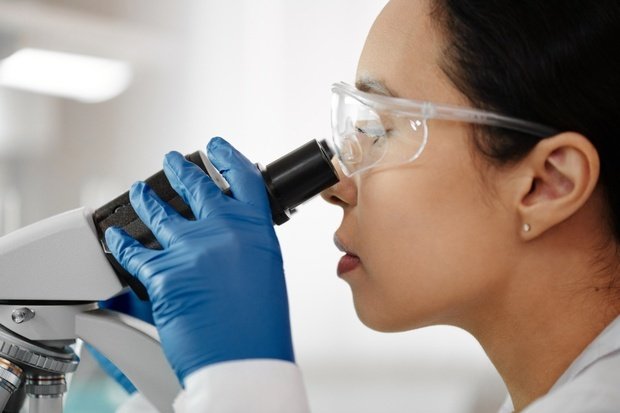 Photo by Edward Jenner from Pexels For American University student Shalini Ramachandra, a Fredrick Douglas Distinguished Scholar double majoring in Statistics and Public Health, a supportive group of womxn is essential when in the field of S.T.E.M.
"Biggest piece of advice: try to build a community of people who support you, because then whenever you feel insecure you'll always have people to fall back on who will remind you how brilliant you are."
While she has not experienced any push back from peers and professors about going into a S.T.E.M field, she has noted a difference in the way womxn and men act in the classroom. While the men are usually more active and willing to speak up, even if they are wrong, Ramachandra has found that she, along with other womxn, wait until they are absolutely sure of their answer before speaking up. 
"I definitely second guess myself a lot. I question myself whenever I feel like I want to speak up and say an answer or point out something that I think is wrong," said Ramachandra. "The more I built a community of women in my S.T.E.M classes and knew they were in my class the more I feel comfortable actually speaking out."
As a tutor at American, Ramachandra meets with many students who come in saying that they are not good at math and statistics, something she knows stems from how they were treated in the classroom, whether by a teacher or classmate. Ramachandra even admits that in middle school she felt that the boys in her classes were smarter, simply because they spoke up more often. 
Even though Ramanchandra is excited about this year's Laureates, she is frustrated that it has taken so long for womxn to earn such a prestigious prize. On top of it all, she hopes to see more womxn of color in S.T.E.M gain the recognition they deserve. She points to the movie "Hidden Figures," which highlights the story of a team of Black female mathematicians who served as the brains behind the NASA launch of astronaut John Glen into orbit, and hopes that it is not a stopping point. 
"I loved seeing that film was out there so that people could gain more awareness, but I always get worried if people make such a big hype out of some current events that they'll think we've checked off a box and we won't keep continuing," said Ramachandra. "And it's not the women who wont keep pushing it, it's the people who benefit from this patriarchally, systemically racist system."
Photos: Her Campus Media