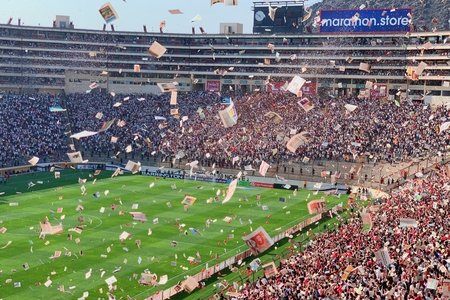 5 Essentials for Gameday in the South
We have now entered the greatest time of the year in the South: --gamedays! With the excitement and craziness of football season comes the stress of picking out an outfit. Here are five key articles of clothing to help make your outfit shine this fall.
Since most game times are earlier in the day, sunglasses are essential to not only complete an outfit, but also to ensure you are comfortable throughout the day.

Every girl in the South knows how important a pair of statement earrings is for your overall outfit. When it comes to dressing up in the South, earrings are definitely considered to be a MUST!

Whether you're representing your Greek house or the greatest coach of all time, wearing a pin on gameday is basically law in Tuscaloosa. It is an easy and great way to help pull your final look together and represent yourself.

As mentioned before, it is always fun to have a statement piece. Whether that be big colored earrings, patterned booties, or a fun handbag, a piece like this is a great way to show off your style.

Although this does not pertain necessarily to your outfit look overall, it is something that is needed for a long gameday. Walking around in booties all day can be exhausting, and it is extremely important to remain comfortable as the day goes on. Avoid those blisters. 
Game days in the South are so much fun and it's even better when your outfit is cute and most importantly, you love it! A cute outfit is perfect for watching the games and getting some awesome photos with your friends!