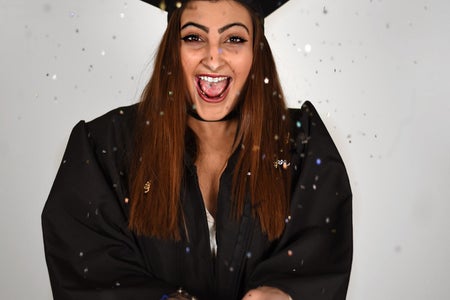 Alanna Martine Kilkeary / Her Campus
Ellet's Class of 2020 Made the Best of Their Senior Year
It would be hard to find a person who isn't making sacrifices due to the COVID-19 outbreak. Summer plans have been canceled, the world has been moved online and Facetime is the glue holding relationships together. One demographic feeling the weight of these sacrifices is the class of 2020. 
At my alma mater, Ellet High School, senior year is a blast. From senior breakfast at Hartville Kitchen (I still dream of the pastries) to a picnic complete with a water fight, it's the highlight of your high school years. My heart goes out to the class of 2020. They waited 3 years to enjoy the perks of being a senior and now they walk away feeling empty handed. Ellet's Student Council Vice President Christine Gucciardo shared her thoughts, "I think it hurts the most because I got to see my older brother do all these cool things as a senior that I won't be able to do." 
It's not just missing out on the fun that stings for this year's seniors. The end of senior year is a bittersweet time as lifelong classmates must go their separate ways. Yearbook and student council member Mekhi Lindsey-Smith explained, "These are the last few moments we share with each other before we decide our futures and say our final goodbyes." 
Besides the class events, seniors also look forward to the traditions in their individual groups. Ellet senior Josh Greer said he will be missing out on the new member ceremony for National Honors Society and Gucciardo is yearning for end-of-year student council activities. 
As a former high school athlete, I especially sympathize with the athletes. Senior year is a big deal. It is the time to be a top dog and to enjoy your final season with the team you love. Unfortunately for this year's seniors there won't be a final championship or senior night. I can only imagine the disappointment the students must feel missing these events.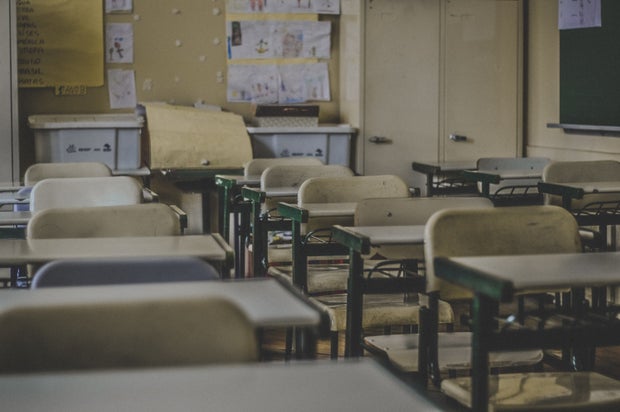 Feliphe Schiarolli on Unsplash Not surprisingly, the Ellet community is very supportive of the students. A Facebook group was started that allowed parents and teachers alike to "adopt" a senior, where they pick a 2020 graduate and do something special for them. For example, one Ellet teacher is paying for a senior who loved ceramics to take pottery classes. 
According to Lindsey-Smith, the school has also done their part in helping seniors. She explains, "Our counselors emailed us with three options on how to finish out the school year and decided to give us the option on graduating early and pairing us with a mentor from their downtown offices to help us find jobs, enroll in colleges or enlist into the army."
The class of 2020 has shown their resilience by keeping their heads up and doing what they can to make the untimely end to their senior year more bearable. Gucciardo has been supporting her classmates by posting "senior spotlights" to the student body Instagram. She also mentioned that the class president put chalk outside the school with the idea that people could spread positivity. 
I am very proud of the class of 2020. Surviving four years at Ellet High School and securing a diploma is hard enough without a global pandemic canceling the highlights of your senior year. Last time I saw them they were a bunch of silly sophomores and now look at them, the toughest graduating class I've ever seen!