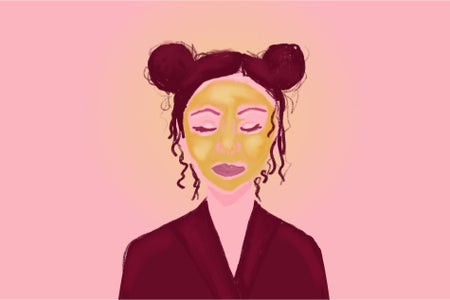 Megan Charles / Her Campus Media
Asking for a Friend: What Skincare Products Should I Use?
I have been a member of Her Campus Akron since August 2017. Ever since then, I have routinely, without fail written an article, every week one was due. This has resulted in 110 articles (including this one!). I love being able to share my thoughts and opinions with the world and with you - my reader. Not only is this because I believe I have something valid to say and to contribute, it is also because I feel a certain level of anonymity. While Emily Janikowski is attached to all my articles and there's even a blurb at the bottom accompanied with a small photo of myself from last year, you still don't know exactly who I am. Besides loving Law and Order: SVU and my dog, Mocha, I also struggle with acne. 
Since I was 13, I was told that my acne would go away on its own, eventually, when I am an adult. Spoiler alert: I'm 21 and I still have acne. I have had acne on every part of my face. I have had deep acne scars, blackheads, whiteheads, cystic acne, hormonal acne, dry skin, discoloration, and maskne. To be clear, I am not throwing myself a pity party. I like how I look - acne and all. One of my dearest friends even once told me that it actually looks good on me. "Red freckles" was the light-hearted phrase that she had used. 
While I do not want to have 'red freckles' forever, I know that time plus the right skin care regime will eradicate my skin blemishes for good. I have decided to treat 2020 as the year of self improvement. I have started eating somewhat healthier, drinking more water, and diffusing my curls. To this end, I have decided to turn to the lovely members of Her Campus Akron to see what their holy-grail, favorite skin care products and tools were. Their professional experience ranges from being a member of the beauty community to having skin, but these are the tried and true products that work for them—no incentives here. Remember to talk to a dermatologist or an esthetician for any specific skin care needs!
Emily Price, Weekly Article Contributor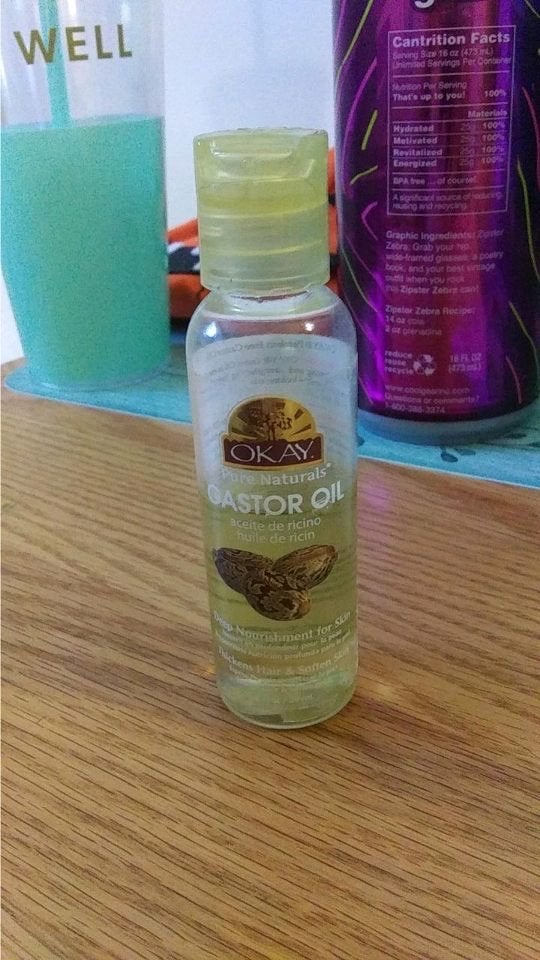 Original photo by Emily Price
Emily's go to skincare product is a classic, natural fave: castor oil. She writes, "Castor oil has not only been known for lengthening lashes, but also when I use it on my skin overnight, it leaves it very soft in the morning."   
Sophie Struhsaker, Event Director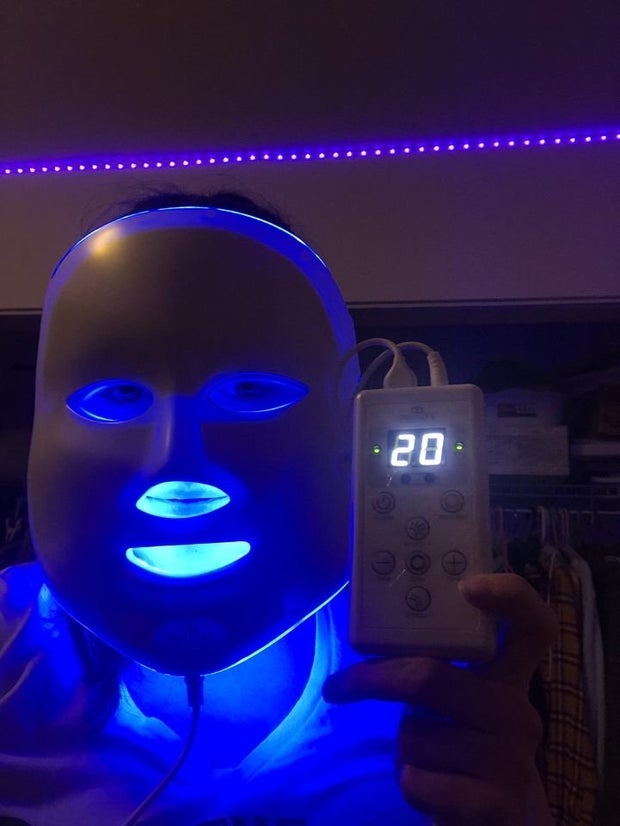 Original photo by Sophie Struhsaker
Sophie's futuristic tool is one that she swears by and loves to recommend to others. Sophie says, "I use a light therapy mask, and it has been the most effective acne fighting tool I have tried. The light penetrates your skin, killing bacteria and stimulating collagen production. The mask has a lot of colors, but I use blue and red only as they have the most research to back them up. I do red for five minutes and then blue for five minutes. I try to do this everyday, but it ends up being three to four times a week." She recommends that you can buy one like hers on Amazon!
Cheyenne Kitch, Weekly Article Contributor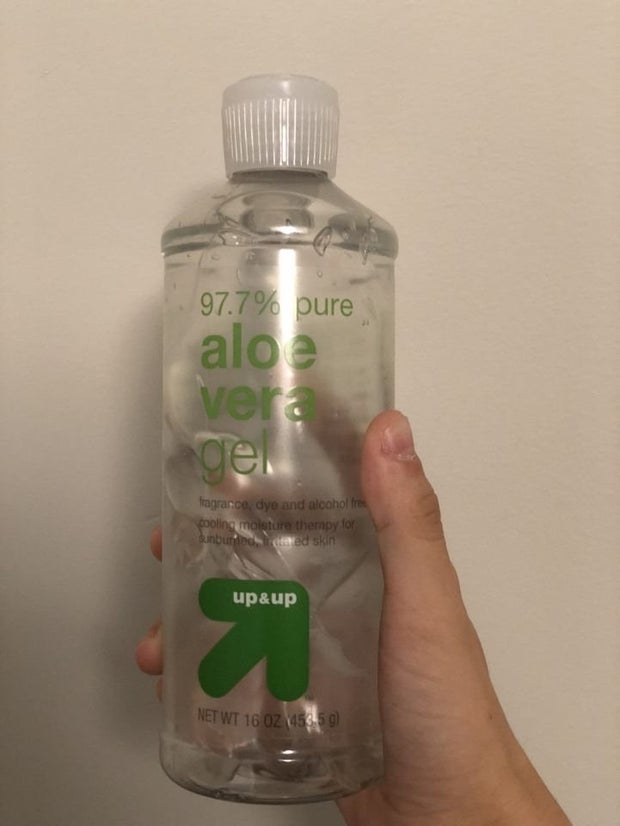 Original photo by Cheyenne Kitch
Cheyenne's natural skincare favorite is not only affordable, but she swears it can "clear up your face in the span of two days!" It's cooling properties are also famous for dealing with sunburn. 
Madeline Myers, Campus Correspondent and Chapter President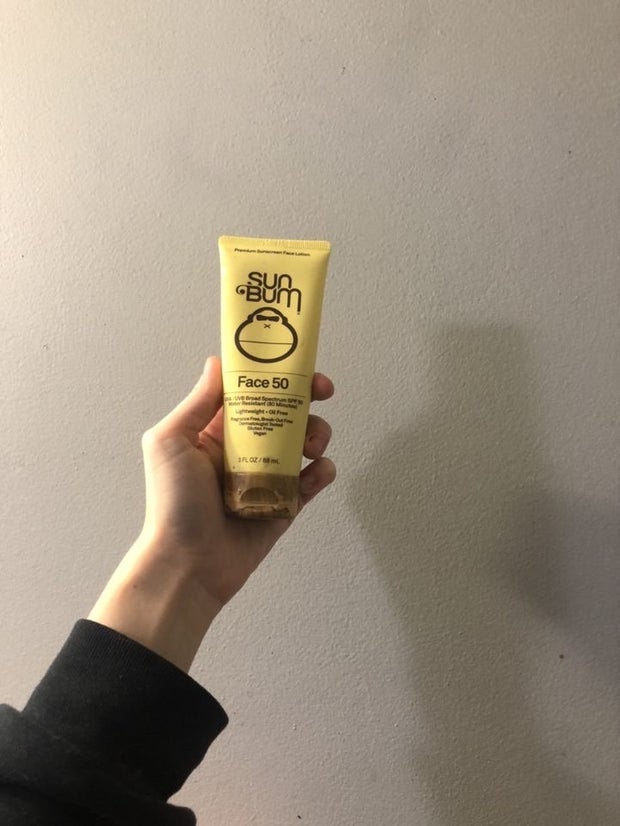 Original photo by Madeline Myers
Speaking of sunburn, Maddie's favorite skin care product is one we all should be using: sun screen. Maddie recommends Sun Bum sunscreen for everyday use because, "It's dermatologist-approved, and my skin has been healthier since I started using it." She also reminds our readers that a higher SPF is better with the minimum being an SPF of 30. 
Audrey Gercak, Marketing Director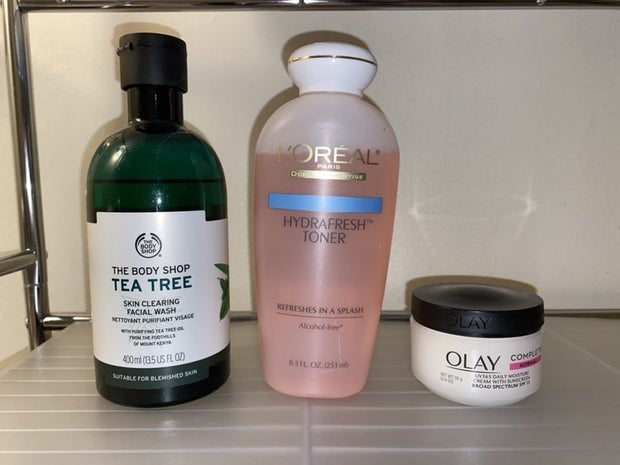 Original photo by Audrey Gercak
Audrey's easy three-step skincare routine of a tea tree facial wash, alcohol-free toner, and daily moisturizing cream with SPF 15 is one that she swears by because it "significantly helps reduce my maskne and leaves my skin feeling refreshed!"