Why This Grey's Anatomy Character Deserved A Better Ending
(WARNING! Spoilers for a recent episode of Grey's Anatomy lie ahead. Read at your own risk!)
In last week's episode of Grey's Anatomy, we watched Meredith, Jo, and their fellow doctors receive goodbye letters from Dr. Alex Karev. Alex left to be with ex-wife Dr. Izzie Stevens, and the twins she had using the embryos they created while she underwent cancer treatments. Here are five reasons why Alex's ending didn't make sense: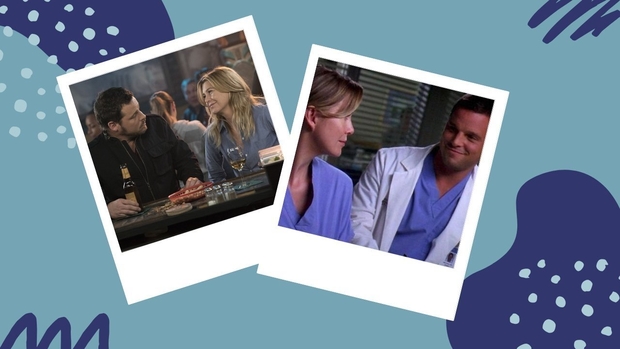 1. Alex and Jo's Shared Abandonment Issues
Both Alex and Jo had experiences with family neglect, a shared trauma that brought them closer together. After Jo's birth-mother rejected her and Jo fell into a deep depression, Alex tried to support her in any way he could, even when she wasn't receptive to it. Let's not forget that in the midst of her chemotherapy, Izzie left Alex - her husband - and only returned some time later to tell him that she was cancer-free. At this point, Alex had already started to move on, and even then, told Izzie that he deserved better. (You go, Karev!)
2. Alex Is Mer's Person
Since Cristina moved to Switzerland, Alex has taken her position as Mer's "person" at Grey-Sloan Memorial. Meredith's children grew up with Karev as their "Uncle Alex", and Karev never hesitated to show his deep affection for Mer's kids. To just mail a letter without explanation or communication beforehand feels very unlike Karev - he and Meredith are best friends, therefore, she deserves a real goodbye.
3. He Loves Jo...Right?
Alex makes it very clear in his letter to Jo that what he's doing to her is the worst thing he's ever done. Alex has gotten himself into plenty of sticky situations over the years - one being when he went to jail for attacking Dr. Deluca (who he thought was taking advantage of Jo!). Alex has continuously proven his unconditional love for Jo, and yet, he writes that he's still in love with Izzie. Sure, you can still care for your ex, but to be actively in love with someone who you haven't had contact with in years? It's not clicking for me. 
4. This Puts A Stain On His Character
We can look back on other character exits and learn from them: all of the previous main characters who have died (Derek, Mark, Lexie, George) left behind a positive legacy that makes us think of them fondly. Burke and Izzie, however, left their partners without warning, which hurt the people around them. Making Karev leave so suddenly, while unplanned, still leaves a bad taste in my mouth when thinking of where his character has been taken.
5. Is This The Alex We Know And Love?
Alex Karev made a complete transformation in the 16 seasons that his character was around for. His character development morphed him into not only a character, but a person that we grew to care deeply for. Alex was compassionate, kind, driven, and protective. Wanting his kids to have the family that he never had would make sense, but admitting to being in love with Izzie feels like a backstab to Jo. Where did these feelings come from? He showed no sign of them when he planned a future with Jo. Would Alex still stay with Izzie if he found out that the twins weren't actually his?
Karev is one of my favorite, most beloved characters on Grey's Anatomy because he is imperfect. Karev faced obstacle after obstacle, and yet he learned to grow from his challenges by not letting them hinder his future. He became an admirable man who many of us wanted as a friend - and as our person.