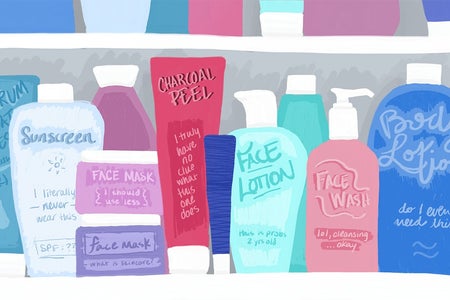 Some of my Favorite Skin Care Products
Us teenage girls are constantly being told how beautiful we have to look, with porcelain skin, and no acne or eye bags. This is not the reality for a lot of girls, but we can still have fun taking care of our skin and polishing our look.
I love doing skincare personally for two good reasons: First, looking into the mirror and seeing my efforts pay off makes me feel confident.The second reason is that my skincare routine is my small break in the day where I can just take time and enjoy myself, without thinking about my academics or other responsibilities.
As a big skincare fanatic, I have a large collection of products, and through trial and error, I present to you my favorite products on the market!
This is just a small list of products I fell in love with, and I could go on and on about more things, but that's going to take up too many pages and time. I hope you guys try out some of these products on a self care day or on a daily basis, and love them just like I do!