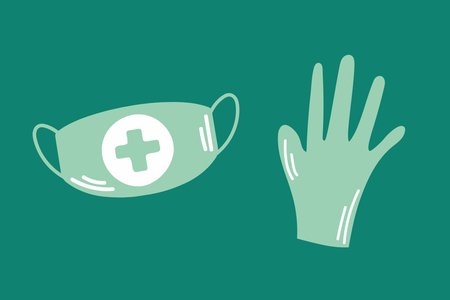 I Work in the Hospital During the Covid-19 Pandemic
Hello everyone! I realize that all sense of time feels more ominous lately and I haven't been updating my articles. For that, I sincerely apologize, but I am here today to explain a little bit of what's been going on behind the scenes. It's no secret that the world may seem chaotic during the COVID-19 crisis, and everyone's individual situations are unique. However, I wanted to give you a glimpse of all this through my eyes and my perspective. If you didn't know, I am currently a second-semester junior nursing student at Adelphi University. I work part-time at the hospital as a patient transporter. What is that you might ask? Well, I'm not going to give you a long hauled job description, but in general, I assist the floor staff by transporting their patients from place to place within the hospital. This means depending on the mode of transportation (stretcher, bed, wheelchair, etc.), I greet the patient, and help them onto the mode of travel, and take them to test sites, room transfers, admissions, discharges, so on and so forth. Having said that, like many, I am in direct contact with all my patients from the start of my shift until the end. When whispers of COVID-19 started spreading throughout the US, our team geared up in preparation for what was coming. 
To be honest, I had no idea what was coming. I was prepared in the sense of learning about the virus, the various precautions that we would be taking, and the impact this would have on my private and work life. I have immunocompromised family members in my immediate household. Therefore, I am currently living in the closed-off portion of my basement and have been sleeping on a couch for the past 7 weeks. I am unable to see my family, for concerns of transmission, which is difficult. I food shop for them, run errands, pick up medication, and continue to carry out their daily routines. Ideal? OF COURSE NOT. However, we adapted. I adapted. It's not easy, but what's the alternative? The little victories are so important right now. 
At work, we also adapted. Wearing our N95 respirators for 9+ hours at a time, making sure we are properly protected in our PPE, and following protocol and procedure that seems to change every day. We geared up for a significantly higher volume of patients and our various teams worked on transitioning BiPAP machines to ventilators. Our auditorium is full of stretchers for patients, and labor and delivery floors are unrecognizable. Everywhere you turn, there seems to be a COVID positive patient needing assistance.
What wasn't I ready for? I want to be honest and transparent- no matter what anyone tells you, this IS NOT EASY. I wasn't ready to wear PPE for entire shifts, in seemingly 80 degree rooms, trying to assist a non-ambulatory patient into bed, and sweating until the point where I am about to pass out. I wasn't ready to feel defeated by the high number of COVID-19 patients being admitted. I wasn't ready to see ICU floors in chaos, and seeing every patient on a ventilator up there. I wasn't ready to see patients come in sicker and sicker- feeling like I couldn't help them. I wasn't ready to stay double shifts, and overnights to help my team due to lack of available employees. I wasn't ready to see patients I had a few days prior, and be part of the post-mortem team, and take them to the morgue days later. I've cried in the bathroom many times, wiped my tears, and come out with a brave face. My job, my family situation, and my nursing workload transitioning to online has taken over my mental health, physical exhaustion, and jumbled my emotions every single day. 
What did I say about the little victories at the beginning of all this? We have to appreciate the bad, ugly, but most importantly the good. My facility has discharged over 1000 patients, who beat their battle with COVID-19. I have seen patients who were once on ventilators, getting transitioned off, and breathing on their own. I have spoken to more employees than ever before and built connections because of our bonding. Despite our varying specialities and departments, I have seen us come together. Everyone is willing to lend their hand, help you, ask you how you're holding up, and wish you health. I have to ask you, in a time like this, what is better than having someone wish you health and wellness? Not much. I have seen families reunite, after weeks of not seeing each other due to the no-visitor policy. I have seen kids smile and cheer for their parents who are leaving the hospital to heal in the comfort of their home. I have seen businesses, restaurants, and organizations supply hospital workers with meals, flowers, water, and candy. I have seen fire departments, law enforcement, and communities stand to cheer on our healthcare workers, clap for us, and give us appreciation. 
My final thoughts and wishes…
I hope to leave you with a sense of hope and community. We can overcome this, and we are so much more than a virus. Please- heed all the warnings and precautions. Stay home, wash your hands, social distance, and be informed. It's important to not fall into the rabbit hole of the media. Read educational articles, and don't take information at face value as according to the media and news. Look into the reasoning. If you don't understand social distancing, read an educational article by a RELIABLE source to understand. We go to work for you, please stay home for us. We all have to play our part and adjust to this reality for now. Send a text to friends and family to check in. Wishing all of you health and strength during this time, and we will overcome it. Stay safe!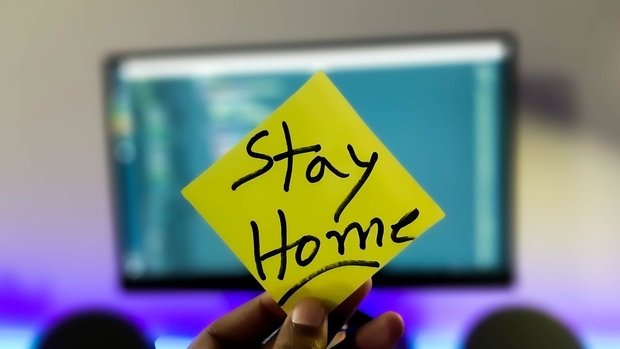 btw.... you can follow my insta for PPE pictures and other COVID updates #shamelessplug