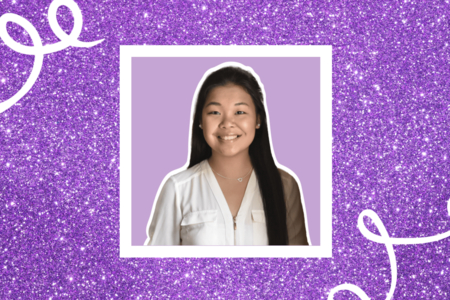 How This College Student Founded A Mentoring Company While Still In School
This is a sponsored feature. All opinions are 100% our own.
If you're tired of sliding into LinkedIn DMs or sending cold emails in hope of getting a job interview, this new mentoring platform was made for you. Mentor Me launched this week and was founded by UC Berkeley Junior Christina Guo. (She's also one of out ten Aussie Business Plan Competition winners!) Her goal in launching Mentor Me is to make networking more accessible and less stressful than ever before. By connecting students to young industry mentors at companies like Adidas, Peloton, Tinder, Google and more, they can receive free or extremely affordable services like resume review, career strategy calls, interview prep, and more! Read on to get to know about Christina and to celebrate the launch, they're doing some amazing giveaways. To learn more follow Mentor Me on Instagram. 
Her Campus: Tell us a little about yourself.
Christina Guo: I'm a junior at UC Berkeley originally from NJ studying Economics and Entrepreneurship! At Berkeley, I'm a Director at an entirely student-run startup accelerator that has helped 60 student founder companies raise more than $40 million in capital and Marketing Director for the fashion club which is really fun because we put on a huge fashion show each semester pre-COVID. For fun, I like thrift shopping, drinking 284398327 iced coffees, and watching Tiktoks (recently had to put a time limit on the app - yikes).
HC: What inspired you to create Mentor Me?
CG: I have some of the most incredible, intelligent, inspiring friends - and it was really heartbreaking to see them question their worth because they couldn't land an internship after months of searching, applying, getting ghosted by one company after another, and repeat. After taking a class at Berkeley my sophomore spring, I learned for the first time that networking was the key to securing interviews and the exact step-by-step process of how to do it well. Over the summer, I proceeded to pretend I wasn't absolutely terrified and reached out to over 100 industry professionals for 15-minute coffee chats - the response rate was less than 10%, which is actually pretty standard. In spite of all of the noise and success stories on LinkedIn, the truth is that recruiting is broken. If you're lucky enough to go to a "target" school where recruiters flock to, if you're extroverted enough to stand out in a 200-person Zoom call, if anyone ever does teach you the right way to connect to professionals, if you're in the right clubs so you have a network already - things will probably turn out well for you. But those are a lot of "ifs", and that's not the case for the vast majority of students. I don't think that should mean that they shouldn't get a fair shot at their dream job, even if the resume screen thinks so. I'm a firm believer that if there's no spot at the table, you should flip it over. 
HC: Who did you work with to bring this project to life?
CG: I used Squarespace, a scheduling platform called Setmore, and Paypal to build a platform where students can book sessions with mentors as fast as they can purchase something off Amazon Prime. I worked with my mentors Kate Ward, founding Editor-in-Chief of Bustle and Windsor Hanger Western, Co-Founder and President of Her Campus, to really hash out the ins and outs of the platform's offerings. I've also hopped on calls with over 80 students and industry professionals to really hone in on the pain points of recruiting as a student and hiring needs from a company's perspective. 
HC: Where can readers find the platform? Is there a cost to join?
CG: You can find us at http://officialmentorme.org or on  Instagram where we'll be holding giveaways for free sessions! There's absolutely no cost to join, and you can book 10-minute calls to meet the mentors for free, so you don't have to try and stand out in that 100-person Zoom call (which is really hard, by the way - I've been there). We have incredibly affordable paid offerings, ranging from as low as $8 for a resume review to $30 for a career strategy call. Our mentors are social media managers at Adidas, marketing directors at brands like Peloton, and product managers at Apple, but they're incredibly passionate about helping students, so they're willing to charge a lot less. The industry standard for one hour of mentorship is $150-300, which is a huge expense for college students. We're offering rates that are less than ⅕ of that price, because if I'm already second-guessing whether to buy a $4 latte on the way to Microeconomics when I'm running on 5 hours of sleep, how could I possibly afford $300/hour? 
HC: What is your goal within the next year for Mentor Me?
CG: My goal is to deliver as much value as we can to students! I honestly want to create the easiest path to finding and actually getting their dream job or internship. In the next year, I'd like to increase the number of mentors, expand into more industries, start hosting webinars with people you secretly want to be in 10 years, and hold more giveaways for free mentor sessions. I'd also love to get to a place where I can give discounts/hold special events for female and BIPOC students, because the recruiting bottleneck is especially disadvantageous for them. 
Don't forget to visit the new Mentor Me site if you're interested in mentorship or becoming a mentor.