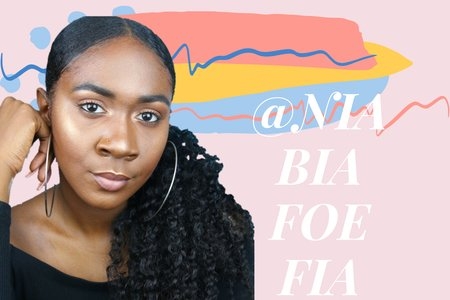 Small Business Saturday Spotlight: I Manage 3 Businesses at 22
At the forefront of her own empire, Nia Wellman's path is angling towards a promising future. Nia has coupled her passion for tech with a determination to resolve stigma surrounding black women's hair. She stars on her own YouTube channel with a following of 121k subscribers, which rose to popularity because of her natural hair tutorials. She has launched Campus Curlz, a service-based organization for folks with natural hair and is set to build a sustainable hair care brand for 2020. Her plate continues to fill up as she hosts Brand Like A Girl podcast, which Nia describes as a "community of creatives dedicated to providing you with the tools to grow a successful brand on and off line."
I spoke with Nia, and she was excited to lend some industry wisdom for other ambitious women who want to manage a business of their own soon. While it may seem as though the market is oversaturated with new products and businesses that are emerging every day, the need for women building their own brand is imperative. In 2019, platforms like Instagram and YouTube are there as resources in place of traditional education, like business classes.
Her Campus: Tell us about your various ventures!
Nia Wellman: I'm a digital media strategist, content creator, and CEO of Campus Curlz, Inc. I create content centered on the latest trends in natural hair, beauty, lifestyle, and my entrepreneurial journey. As CEO and National President of Campus Curlz, I manage a national executive board, 15 collegiate chapters, and coordinate sponsorship opportunities with our favorite beauty and wellness brands.
HC: What's a typical day like managing your multiple businesses?
NW: A typical day for me means waking up around 9 or 10 a.m., grabbing a glass of water, and reviewing my schedule for the day. My days are typically unpredictable, but I try to manage my emails first thing in the morning, then check my Google Calendars to review the remainder of my tasks. I'm usually recording or editing an episode of my Brand Like A Girl Podcast or planning content for my YouTube channel. I'm typically an over-worker, so as of late I've set strict hours for myself to work so that I can avoid burnout towards the end of the week.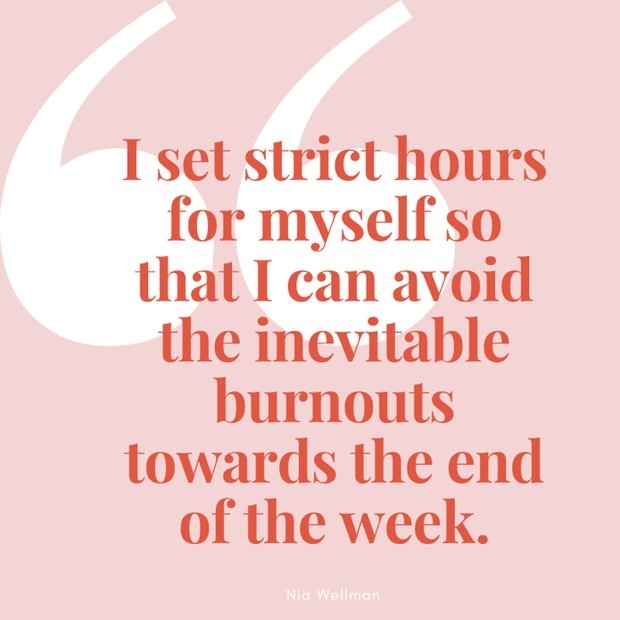 HC: When and where did the opportunity present itself for you to introduce Campus Curlz to Hampton University's campus?
NW: I have been proud of my natural hair and heritage for as long as I can remember and I began creating natural hair tutorials on YouTube in 2013, so I was pretty much known as "the girl who knows a lot about natural hair." I had been in a few different organizations on campus my freshman and sophomore year, but I realized there was a gap and I wanted to fill it. I noticed early on that a huge majority of my peers either didn't know how to manage and care for their natural hair, or they didn't feel confident in doing so. My co-founder and I came together our sophomore year to create an organization that would unify individuals on campus who wanted a safe space to express themselves and learn more about their natural hair, but most importantly their heritage as individuals.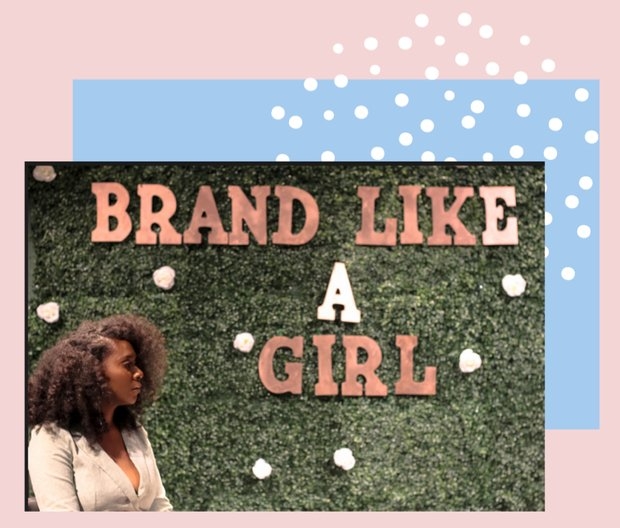 HC: What's one tool that you can't live without for business growth?
I would definitely say that Google Calendar has kept me on track with meetings and daily tasks for the past year. Scheduling, planning out your day and time management are a few of the top priority keys to entrepreneurial success.
HC: Do you feel as though there's a market that you haven't tapped into yet — one that you see for your brands in the near future?
I'm immersing myself in the consumer goods industry right now and currently working on developing a sustainable and eco-friendly hair care brand, so definitely be on the lookout for that in 2020!
HC: Compared to other influencers, how do you feel as though your content differs in terms of creativity, originality and impact?
I'm not afraid to be myself and speak on controversial topics. It's easier to be seen, adored, and to have your content pushed if you're creating the same trendy content as everyone else or trying to utilize the same blueprint that cookie cutter YouTuber's have used.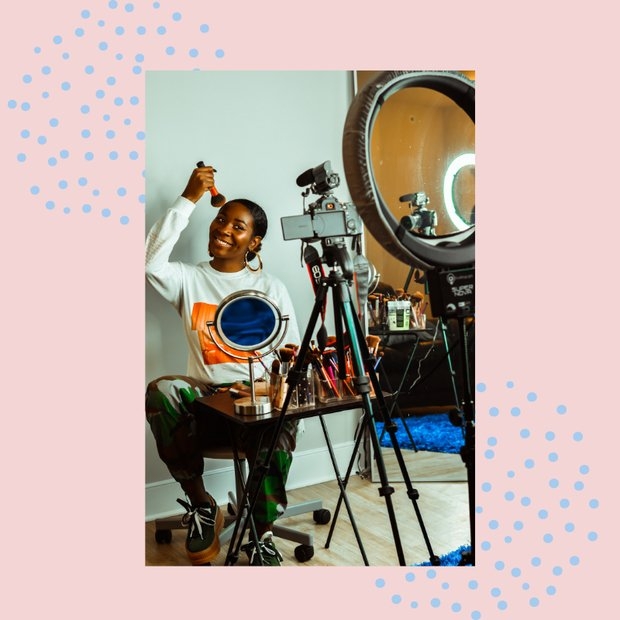 HC: With such a large platform and social media following, how do you manage to stay aligned with the content that you want to post and the content that your audience wants to see?
This is definitely something I've been struggling with for the past year, but I'm slowly being reminded that the content I produce is the content that my subscribers love. I have to focus on not getting caught up in making content that I don't enjoy. I learned the importance of consumer research and asking the right questions in regard to what my supporters want to see and how that lines up with what I already have in mind to create. In my findings, I've realized the best content comes from making content that I enjoy, simultaneously mixed with what my viewers like. For example, my love for hair tutorials has dwindled away a bit, but I love making videos where I discuss what's going on in my world, how I'm feeling, or any other topics that might be trending. I began mixing my tutorials with chatty videos and both myself and my viewers have been pleased with that content.
HC: How much do you value your position as a black influencer in your industry?
I believe that it is important that I utilize my voice, influence, and knowledge that I've acquired to evoke the changes that I want to see in this industry – especially when black influencers are disproportionately valued and utilized in beauty campaigns. I'm currently writing a book Brand Like A Girl: Transform Your Platform into An Empire, to be published in 2020 for this very reason. This can be used as a resource for those interested in breaking into this industry, and then apply my knowledge and past experiences as a guide so that readers aren't exploited for their talents and actually know their worth.
HC: Got any secret insider tips on being successful that you'd like to let us in on?
Consistency, persistence, innovation and networking.
Nia's success story is an ever-growing one. While she's earned her degree in strategic communications, she is one of many women who have realized the value in having multiple streams of income alongside your education. Check her out on Instagram, YouTube, and Spotify!