13 Must-Have School Supplies You'll Need This Semester
This is a sponsored feature. All opinions are 100% our own.
Sponsored by Office Depot and OfficeMax.
With summer fading out and the prospect of school becoming all too real, it's time to reevaluate your current school supply situation and get ready for a new semester. But just because you're taking super demanding courses like organic chemistry or managerial accounting doesn't mean that you have to carry around blah products to help you get through them. Instead, use this guide to find the cutest school supplies that you NEED to have this semester to conquer the books and the looks.
When you pull this notebook out of your bag, you'll actually be excited to take notes.
These stylish pens keep you looking professional and prepared for any class.
From your American lit essay to your accounting spreadsheet, this chic USB is perfect for keeping all of your important files in order.
Writing notes in different colors makes for a more fun study sesh. Use these pens to make studying more enjoyable!
Match this with item #7, and you'll actually want to be at your desk.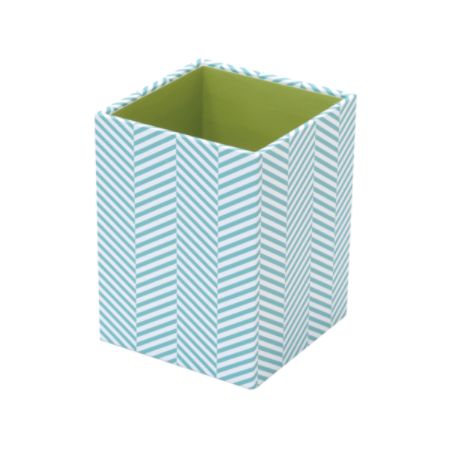 Make long walks to class or library sessions enjoyable with these cute earbuds.
The See Jane Work stapler will keep you organized without throwing off your desk décor.
Test tubes aren't just for chem lab anymore! This cute push pin container is functional and super stylish!
Brighten things up with these neon permanent markers.
This sleek desk takes any study sesh from drab to fab. Plus, it's the perfect complement to all of your school supplies.
Add some brightness to your backpack with these composition books.
This geometric binder will keep you calm, cool and collected, even when you have three tests and two papers due in the same week.
This 2-in-1 laptop is our back-to-school must have this fall. Incredibly high-tech, it'll be your new best friend for four years and beyond.
With these school supplies in hand you'll be ready to ace your semester, and be sure to check out Office Depot® and OfficeMax® retail stores or online at officedepot.com/college for even more fab school necessities!