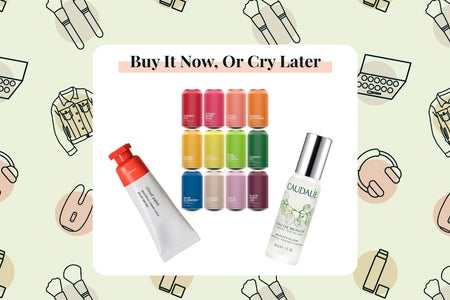 BUY IT NOW OR CRY LATER: A Floral Jumpsuit, Scalp Scrub, & More College Essentials
Say hello to Buy It Now, Or Cry Later, our monthly roundup of cute, chic, funny, or just truly essential things our editors are buying right now. Because we like to shop, and you like to shop, so let's shop together, shall we? RIP to our bank accounts. 
Just a heads up — this article may contain affiliate links. While a purchase through affiliate links doesn't impact the price you pay, Her Campus Media may receive a small commission. All products' prices and availability are accurate as of publication.