15 Things That Were Your LIFE If You Were a Disney Channel Kid
Disney Channel in the 2000's was a dream; with Hilary Duff, Raven Symone and the Sprouse twins reigning supreme, it was clearly the best time in Disney history. This was the rise of some iconic Disney Channel Original Movies (Thirteenth Year, anyone?) and memorable shows like Phil of the Future and Even Stevens. If you were a Disney kid, you would remember all of these and more--in fact, if you're a Disney kid, every single thing on this list will make you say YAAAASSS.
1. The teaser trailers leading up to a new DCOM had you like:
2. Mash-up episodes like "That's So Suite Life of Hannah Montana" were everything.
3. The Disney Channel Games was practically your version of the Olympics.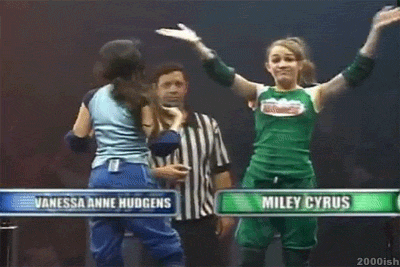 4. When sing along versions to Camp Rock and High School Musical aired.
5. You've seen every installment of the best DCOM series: Halloweentown, Zenon, HSM, etc.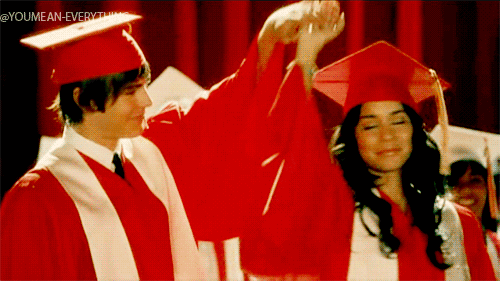 6. You and your girl squad were obsessed with the Cheetah Girls (you guys also fought over who was Bubbles and who was Aqua)
7. Pretending you had a secret double life like Hannah Montana.
8. Whenever you were on the computer, you were almost always on the Disney channel website playing Lizzie McGuire's makeover game.
9. You tried your best to rock as many Hannah Montana/Lizzie McGuire-esque outfits that your Limited Too wardrobe would allow.
10. You learned everything you know about food from Brenda Song's "Pass the Plate" mini-series.
11. Rooting for your favorite power couples from the very beginning: Kim and Ron, Lizzie and Gordo and so many others.
12. All you wanted was to live in Smart House.
13. Thinking you and your sister/BFF could be fierce witches after watching Twitches.
14. You perfected the way you'd draw the Disney logo with your wand if you were a star
15.  Your number one goal in life was to be a guest star on literally ANY Disney show and meet all of your idols.