Two years ago I started to plan my 21st birthday celebration. I planned to get my nails done, go out to a restaurant with my parents, and then straight to the bars with a group of friends. During my birthday weekend I would fly down to Walt Disney World in Florida, and drink around the world at Epcot with my family. The plane tickets had been bought, the outfits were coordinated, and my friends requested time off of work. All I had to do was wait for the big day. 
Needless to say, the universe has had other birthday plans for me. I never imagined I'd be celebrating my big special birthday in the middle of a pandemic, when social distancing is the norm. Disney has shut down to prevent the spread of COVID-19, local bars have closed, and everyone in New Jersey is supposed to stay inside their homes. At first when all these changes were taking place, I completely rejected the idea of having a birthday if I couldn't go full-out celebrating. It felt like a tragedy to trade martinis for a quarantine. But then, I had a rude wake-up call, knowing that people were literally dying. Entire countries had been suffering—and I was miserable because of a missed birthday party. I couldn't help but feel ashamed of myself because I was acting so selfishly.
Then I wondered why I was so insistent on not celebrating my birthday. My 21st would come and go, whether I decided to acknowledge it or not. After much internal debate, I decided to throw a party. You only turn 21-years-old once, and in the midst of this crisis, I needed something small and happy to look forward to so that I could make the best of this difficult scenario. After a little bit of research, I decided to have a virtual slumber party.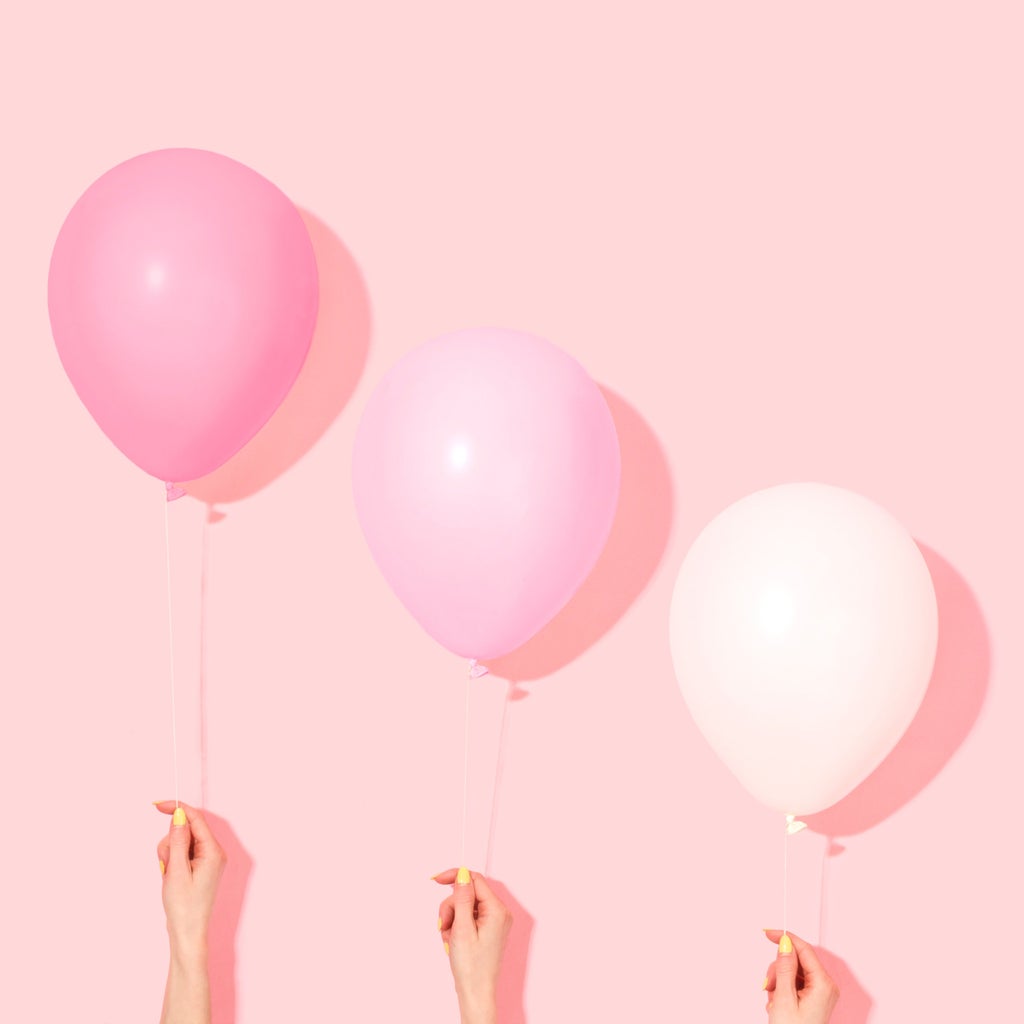 How I'm hosting a virtual birthday
At my party there were movies, birthday snacks, and lots and lots of bevs. I'll also utilized Netflix Party, the new Google Chrome extension where you are able to watch shows and movies online with your friends despite being in different places. While watching the movie, we played chick flick drinking games (my favorite type of movie, obv), so I still had some aspects of that 21st bar crawl. 
In between watching movies and sipping on cocktails, we ate my favorite foods. Of course, a slumber party wasn't complete without makeovers—I wore the same clothes I intended for my real-life party, just at home, and did the makeup look I had saved on Pinterest. Although it might have been silly, I still painted my nails and got dressed up, even though I was in bed. Sometimes a girl has to get dressed to keep spirits up, and that's exactly what I did. 
I can still be surrounded by people that I love (just not IRL)
I thought that virtual slumber party would be the end of my birthday celebration, but my family surprised me a few days ago with more. I woke up to my little sister telling me to come upstairs for a surprise. The living room was filled with streamers, balloons, and pictures of the Friends cast hanging up on the wall. My family told me that if I couldn't hang out with my college friends on my birthday, I can still hang out with my "other friends." Needless to say, I cried. A lot. 
At that moment I realized that I'm lucky enough to have dinner with my family and have a virtual movie marathon with a couple of friends. Sure, I might not be going to a swanky restaurant, but if I'm surrounded by people I love in this time, what else matters?