Nothing's worse than the crushing realization that despite finishing your essay, you still have to spend the final hours before your deadline writing out your reference list. Worse still, nobody you know seems to understand exactly how you're meant to cite in the first place. Even your professors all tell you something different. So stop worrying about your citations; we have the solution! Download the RefME app for free here, or sign up at RefME.com to get your bibliography done in a matter of minutes.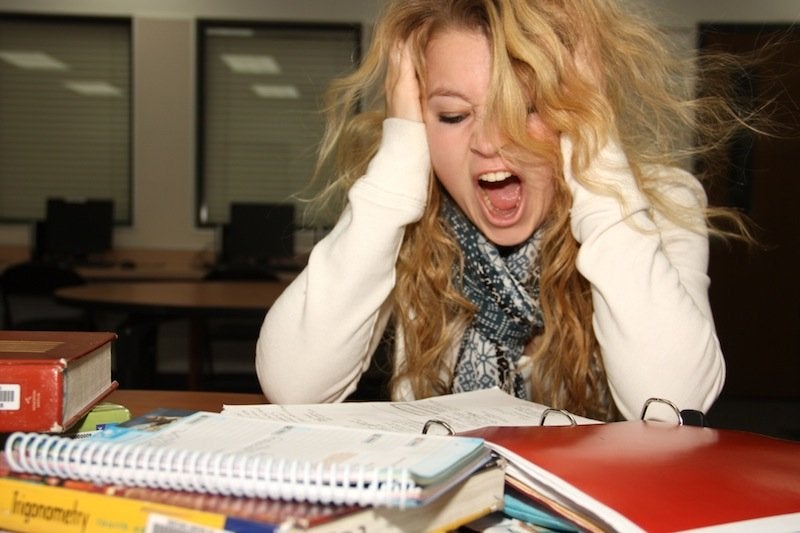 With RefME, you no longer have to waste your precious time researching, alphabetizing and sorting out your resources. The cloud-based mobile and web tool will do it for you, no strings attached. You don't even have to pay a single cent. All you have to do is download the mobile app or login on to RefME on your computer where all of your citations will be synced and stored. 
Using the mobile app, all you need to do is scan your book or journal's barcode using the phone's camera—it couldn't get any easier! Don't have the book in hand? Simply search for your source by author, ISBN number, or website URL. Then, the complete citation will show up, just like that. For the frustrated collegiette who usually pulls her hair out over the manual process, it's a completely magical experience—trust us!
Worried about adhering to your professor's specific formatting requirements? RefME has your back, yet again! There are over 6,500 citation styles available, so whether you need to use APA, MLA, Chicago or others, RefME will accommodate you.
Since the tool is Cloud-based, you don't have to carry around a flash drive or fret over transferring info from your phone to your laptop. Everything you need will be saved to your account, and you'll be able to access it from anywhere, anytime.
By revolutionizing the research and citation process, RefME gives you back what you need most in college: time! If you don't already use this must-have student tool, you're missing out, so get in the game now and thank yourself later!