Can you believe it's finally May? At this point, you've probably had enough of classes, finals, and stress, and are just excited to properly ring in the summer. Starbucks is right there with you, thanks to their brand-new summer menu items, which are only sticking around for a limited time — in other words, get going to your local Starbucks ASAP, because supplies won't last forever.
My mouth is watering just thinking about the first of their new cold coffee beverages, the Chocolate Java Mint Frappuccino. As a mint chocolate lover, I can confirm that this tastes just like a caffeinated milkshake, and I could not love it more. Coffee, chocolate, and mint flavor in a frappuccino? Say less. And that's not even to mention the topping, a chocolate cookie mint sprinkle that adds a delicious crunch to each sip.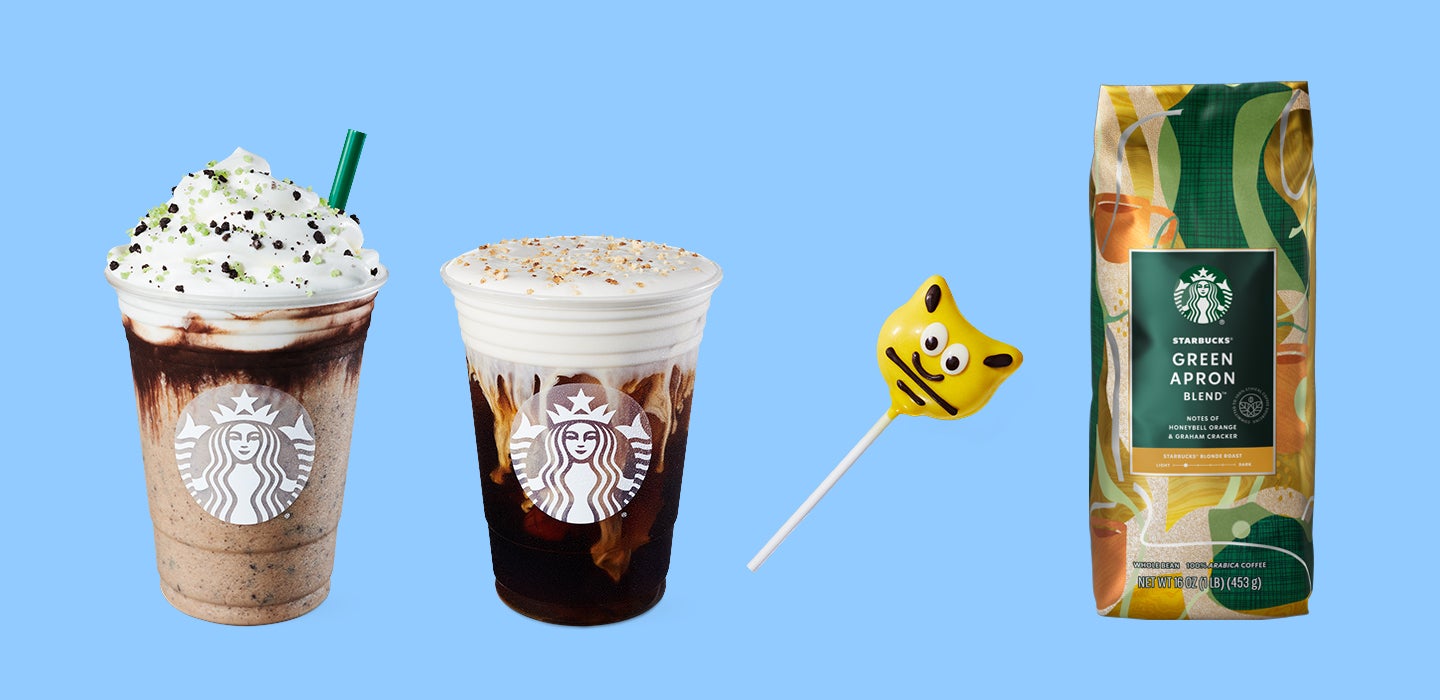 As for the second drink, the White Chocolate Macadamia Cream Cold Brew is inspired by — you guessed it — white chocolate macadamia nut cookies. I'm sensing a dessert theme here, and I'm not mad at it. It comes with white chocolate macadamia cream cold foam and toasted cookie crumbles on top. This sounds like my dream beverage, perfect for getting through a summer workday mid-afternoon slump.
The best part? Both of these drinks taste great when you pair them with a little treat (which we all deserve, let's be honest) like the new Bumblebee Cake Pop, which is also available for a limited time. This cake pop has the cutest yellow bumblebee design on the outside(made with chocolaty yellow icing), and is made with a sweet vanilla cake inside. You'll definitely want to snap a picture for your IG Story before you bite into it.
Of course, not everyone wants sugar all the time (even though I do). If you prefer hot coffee at home that's still perfect for summer without being so sweet, you can test out the Green Apron Blend, which was co-created by Starbucks partners (aka employees), for partners. It's a Blonde Roast with notes of honeybell orange and graham cracker, perfectly light and summery. You can get it as a daily hot brew for a limited time, but if you'd rather have it in your own kitchen, it'll be available as packaged coffee year-round. Score!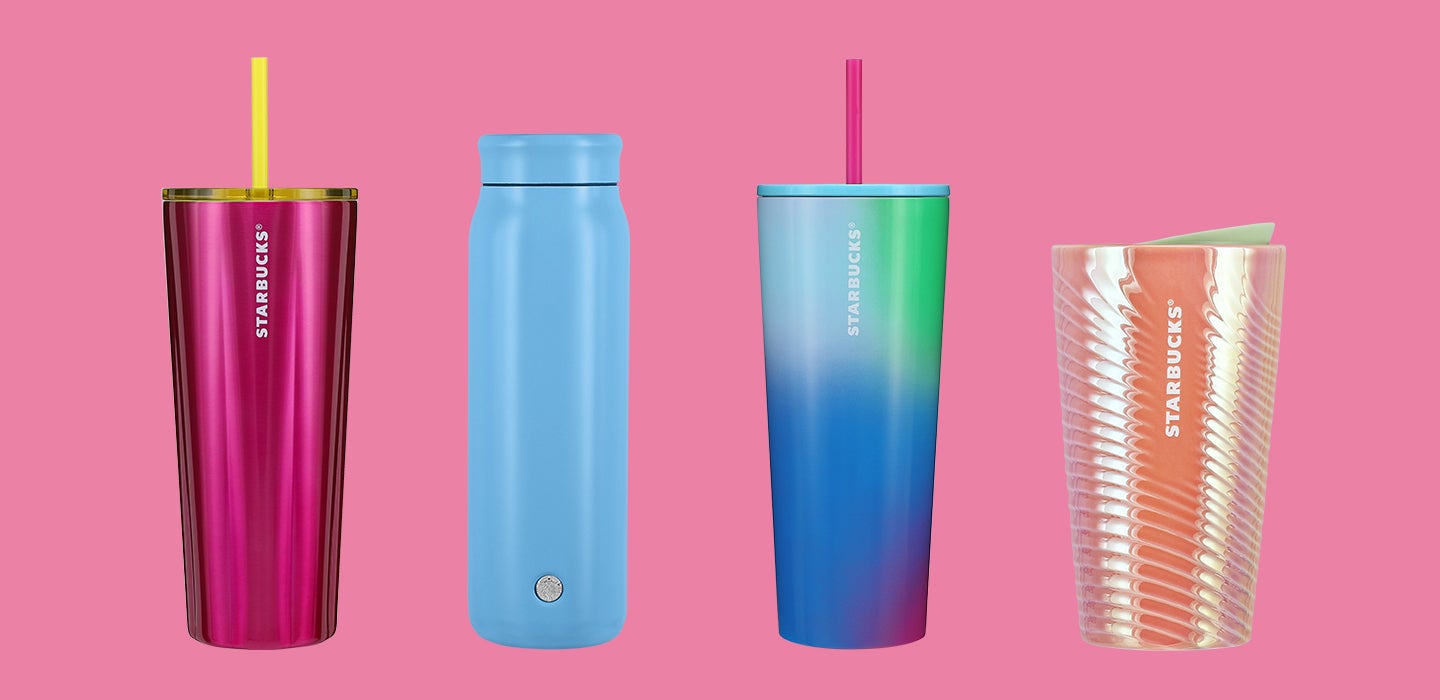 Oh, and if you're a little bored of drab, standard drinkware, summer is the perfect time to stock up on some new items, since Starbucks also just introduced their summer-inspired drinkware. That's right — you can get brand-new cold cups, tumblers, water bottles, and more in vibrant summer colors like bright blues and pinks. TBH, I'd keep these with me past the end of summer just to keep the vibes going.
So whether you like your caffeine straight or mixed in with all kinds of sweet flavors, summer at Starbucks is just beginning, and you won't want to miss it.